Diversity and rights in health and social care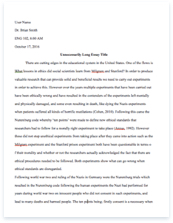 The whole doc is available only for registered users
A limited time offer! Get a custom sample essay written according to your requirements urgent 3h delivery guaranteed
Order Now
Equality : Equality is where everyone is equal no matter their background, views, race or opinion
Diversity: diversity is where a group of people are different in their own way
Inclusion : inclusion is a human right which enables people to get access to the same goods and services, no matter if they are a different race, belief, culture or if they have a disability.
Discrimination: discrimination is where you have prejudice ideas/acts against someone due to being different to you for example race,gender or age.
1.2 Explain how rights are promoted in health and social care services
Rights are promoted by the fact that you have the right to free health care, the NHS gives free healthcare to all citizens in England, excluding a minority.
1.3 Discuss ethical dilemmas that may arise when balancing individual rights and duty of care
Duty of care entails that you look after the care receiver to the full extent, meaning that you give the care that they need nothing less, the caregiver has to go by a care plan that needs to be fulfilled to make sure that the care receiver is kept safe physically and medically.
However with individual rights it limits how much work a caregiver can do, this is because if the care receiver is mentally capable to make their own decisions, then they get to decide what they do medically, within the options that the hospital/doctors gave them, this means that they could easily refuse care, meaning that the duty of care cannot be fulfilled. However they have fulfilled individual rights.
This is ethically an issue as care workers due to the fact that you cannot fulfill the requirements that you need to keep your care receiver healthy but you cannot go against their word as they have a right to refuse, this can also work the other way round where the care receiver wants a certain type of care, yet as it won't have a positive impact of the care receivers life, the care worker might not want to give that care package to the care receiver.
2. Understand how to work in an inclusive way
An inclusive workplace is where you, include everyone in where you work, you need to be able to respect individual and groups of people no matter how different they are. This enables the care receiver to feel included and embraced creating a better work environment, this then in turns help the care receivers feel more calm and relaxed around you, as they know that you wouldn't discriminate.
2.1 explain how to promote equality and support diversity
For promoting equality, the care worker needs to make sure that they are creating a team that will not be disrespectful, this needs to be done in a way that the care receivers feel looked after and cared for. To make sure that equality is promoted, you need to make sure that your staff are respectful and don't judge a care receiver for their religion,sex, age or colour.
2.2. Describe how to challenge those not working inclusively in a way that promotes change.
one way to challenge those not working inclusively is to do the same to them, it would then give them a first hand experience of what the care receiver is feeling, this would be a good example of challenging th because they would then understand what the care receiver feels giving them the chance to change, and make the care receiver feel wanted and involved, another example would be to sit down with them and challenge how they could include each person, even depending on their disability and illness. This gives the employee a chance to see the different routes that they could go through to make sure that they are giving inclusive care to his care receivers.
2.3. Explain how to support others in promoting equality and rights.
To help support other colleges in promoting equality and rights, you first need to be able to understand them yourselfs and need to display them to your own employers, this is so that when you give them the information,l you know that it is tried and tested by yourself, A great way to support members with equality would be to show that no matter who they work with they are all the same and deserve the right care, this could be through giving facts and statistics or giving testimonies on people who are completely different yet have the same disability or illness, this would then show that everyone is the same as illness and disability affects everyone.
A great way to promote rights in health and social care would be just to listen to your care receivers to see what they want, this is so that their individual thought/ ideas and feelings are taken into account, this can help promote rights as you then let the care receivers have a choice which then links in with their individual rights, as they get a say in their care and how it's approached, this would be very efficient as everyone is then listened to and the care receiver then feels like they've been heard
3. Understand legislation and codes of practice in relation to inclusive practice in health and social care settings.
Health and Safety (First Aid) Regulations 1981: this legislation states that all equipment and first aid trained staff are all present are onsite, and fully aware of all procedures and codes related to first aid.
Health and Safety at Work Act 1974: this act covers a variety of different problems within the health and social sector, for example health and safety and welfare. With this act employee's can have unlimited fines and prison sentences if they don't follow the procedures set in place by the government.
In a general overview of the act employees are obligated to look after others and co-operate with care receivers with health and safety requirements. Mental Capacity Act: This act protects people who may not be able to make decisions by themselves, it also enables people to plan ahead in case in the future they are no longer able to think and make important decisions themselves.
6Cs in social care: care,compassion,competence,communication,courage and commitment. These are the national strategies that nurses,midwives and care staff, these are used to increase consistency within all aspects of the workforce, work, leadership and organization.
3.1. Summarise legislation and codes of practice relating to equality, diversity, inclusion and discrimination.
4. Understand the role of the health and social care practitioner in relation to inclusive practice.
A health and social practitioner is relevant to inclusive practice due to the fact that they are there to uphold the rules and regulations that have been set out by CQC and other authoritative businesses, the practitioners are a crucial part of care as the definition of health and social practitioner have such an array of care positions that go under the title, this means that there are lots of different elements of caring that need to be fulfilled by qualified members that are able to balance an array of issues and complications in a respectable manner in which the care receiver can feel comfortable and happy with their care due to the fact that they have been made to feel included equal and wanted.
4.1. Evaluate the role of the health and social care practitioner in meeting individuals' needs through inclusive practice.
An health and social care practitioner needs to be able to meet individual needs on a daily basis as everyone is different, this is where the inclusive practice is introduced into the care plan as care workers need to be able to help their care receivers fit into any situation without feeling awkward or feeling weak.
For example you need to make sure that wheelchair users are able to access the everyday essentials like the toilet or cupboards so that they feel like they have some control, and with deaf patients you need to make sure that they are in an environment that they can truly be themselves, if this means that they need an interpreter to help guide them through harder social situations then the practitioner should make sure that they have access to those resources, so that they can be included in a different amount of social situations such as a mundane tasks as shopping or going out for lunch that any hearing person could do without any worry.
Bibliography
http://www.wandptraining.co.uk/forums/index.php?action=vthread&forum=3&topic=3874
https://www.scie.org.uk/publications/guides/guide15/legislation/otherlegislation/healthandsafetylegislation.asp
http://hr.berkeley.edu/node/3777
Related Topics