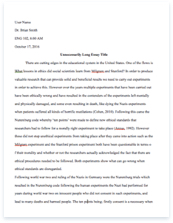 The whole doc is available only for registered users
A limited time offer! Get a custom sample essay written according to your requirements urgent 3h delivery guaranteed
Order Now
When Walt Disney started his company his goal was to produce great visual entertainment" (Igner, 2008). An idea that quickly took off like a wild fire and grew into a dynasty. Disney still encompasses the visual media but also includes the additions of parks, resorts, consumer products, television stations, animation departments, and movie picture organizations. Each department has goals, missions, and values, but they strive for the same espoused values: Innovation, Quality, Community, and Storytelling. Optimism, and Decencyâ. (Sklar) All these values are engrained into the employees by a university they created to teach each cast member (employee) who they are working for, why they are working there, what their goals should be, and how they should carry out their work. This paper will cover those espoused values that Disney strives to reach on a day-to-day, year-to-year, person-by-person basis; and also discuss the enacted values that take place in the magical Never Never Land.
Disneys innovation department, in large part, is the heartbeat that operates the company. Their commitment to strive continuously to produce a top-notch product is a long standing tradition and that can be seen in their animation, consumer products, and parks/resorts. The company seems to have an endless supply of active ideas that it produces to intrigue the young and the young at heart. The imagineers that Disney enlists are those that live by the Disney values and consistently produce a top tier product.
The Quality of Disneys product can barely be questioned. The parks are flawless in design, the productions always at the top of conversation, and the products always craved by the consumer. One can only dislike the quality if they dislike the idea of Disney itself.
From the time of its creation, Walt took initiative in creating a sense of community. The parks are built to resemble towns or destinations. The employees are trained to treat each person as a guest in their home. Motion pictures convey a sense of being a better person for the betterment of the community. Every time you enter the world of Disney there is an overwhelming feeling of family and kinship.
The storytelling aspect goes hand-in-hand with this sense of community. Whether you are being told the tale of Cinderella, Buzz Lightyear, or the true story of Jim Morris, every fairy tale creates an undertone of person growth and exploration. Whether you are a housemaid, a plastic toy, or a dried up high school teacher Disney creates the idea that anyone can become anything regardless of ones personal situation.
Optimism is a running theme throughout most Disney scripts and is continually demonstrated by the staff at Disney theme parks. If one were to visit a Disney property, one would notice that every cast member who is encountered will be friendly, passionate, and very helpful. As discussed in the previous paragraph the stories told through Disney animation also depict these same qualities.
No matter how the cookie crumbles, decency and respect are visibly obvious to all that tread the Disney waters. The news anchors, ride conductors, and characters all display a sense of morality and family values, and the company itself embodies this through environmentally friendly practices to show responsible behavior and the importance of minimizing environmental impact.
The companys espoused values seem to be directly inline with its enacted values and can be seen through its constant effort to create the unimaginable while keeping its values in mind.
As briefly stated in an earlier paragraph, Disney can instill the ideals set forth by sending its employees through Disney University. Here they engrain these core values into each representative for the betterment of the business. One may compare this to basic training in the military; a place to grow the proper knowledge and skill sets to better prepare you for what you are about to become. Disney has even gone as far as creating a code of conduct for manufacturers that produce Disney products to ensure adherence to their standards.
Disney has done such a great job in training and selecting its personnel that other companies have opened their doors and their pocketbooks to get their hands on Disney employees. Byford Treanor is a perfect example of this; he was a 29-year employee of Disney that specialized in personnel management and guest relations. Dallas Fort Worth Airport hired him on to change the mentality of their staff and create a more friendly and desirable work environment. By concentrating on what customers want and hope for out of a service, he has turned the DFW airport in to a desirable stop instead of a transit station". (Marta, 2001)
Like most large businesses Disney is always trying to innovate new ways to assist and avoid conflict. One way to achieve this is by possessing visible and accessible kiosks in Disney parks, having approachable and educated employees to assist guests, and a management team that is visible and forthright in their approach to squelch complaints.
Disney has discovered a true and effective plan to instill core values to stay true to its mission and the keystone to its creation "To make people happy (Disney)
Bibliography
Igner. R (2008) Message from CEO. Letter to Stakeholders.
Retrieved from http://disney.go.com/crreport/overview/messagefromceo.html
Sklar. M Company Culture Overview. (n.d.) Retrieved April 9, 2010, from http://corporate.disney.go.com/careers/culture.html
Marta. S (2001, June 2006) New Dallas Airport Executive Plans to Apply Disney Values. Dallas Morning News. Retrieved from
http://140.234.1.9:8080/EPSessionID=15e34f9ae17560d21ad079723e928ae/EPHost=find.galegroup.com/EPPath/ovrc/retrieve.do?contentSet=IAC-Documents&resultListType=RESULT_LIST&qrySerId=Locale(en%2C%2C)%3AFQE%3D(ke%2CNone%2C15)Disney%27s+values%3AAnd%3ALQE%3D(AC%2CNone%2C8)fulltext%24&sgHitCountType=None&inPS=true&sort=DateDescend&searchType=AdvancedSearchForm&tabID=T004&prodId=OVRC&searchId=R1¤tPosition=1&userGroupName=apollo&docId=CJ121006514&docType=IAC
Disney. W (n.d.) Retrieved April 9, 2010, from
http://www.disneydreamer.com/walt/quotes.htm
Related Topics