Discipleship and a Heathy Church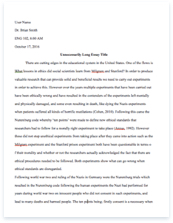 The whole doc is available only for registered users
A limited time offer! Get a custom sample essay written according to your requirements urgent 3h delivery guaranteed
Order Now
A healthy church is one whose members are truly converted to Christ. Not to the church; not to the family or the preacher; but to the Lord! Everything depends on our attitude toward Him! To love Him is to keep His commandments John 14:15; to serve Him are to serve others Matthew 25. He must be the leaven of our lives; we must continually strive to conform to His image and be careful not to repeat the mistake of the Ephesian church by leaving our first love Revelation 2:4. We need to be Christ-like in all things.
The Gospel Proclaimed by Word and New Belivers are being Baptised
A healthy church is where the gospel is being proclaimed by word and by deed; we must practice what we preach. The Bible is God's message for His people. The pastor is the prophet to speak from God (II Peter 1:20-21) "Knowing this first, that no prophecy of the scripture is of any private interpretation. For the prophecy came not in old time by the will of man, but holy men of God spoke as they were moved by the Holy Spirit." This means that the scripture did not come from the creative work of the prophets' own invention or interpretation. God inspired the writers so their message is authentic and reliable. Paul tells Timothy in II Timothy 3:16-17 "All scripture is given by inspiration of God and is profitable for doctrine, for reproof, for correction, for instruction in righteousness. That the man of God may be perfect, thoroughly furnished to all good works". According to Earley and Dempsey "a healthy church looks and acts like a healthy body." The Bible is a tool for understanding God's will for our lives if we will listen to what it has to say and then apply it within our lives. [212] New believers are being baptized. Being baptized is a commitment; the most serious commitment we will ever make in our spiritual growth.
It is a commitment to live our life as Christ lived. It is a daily walk towards our Father. When we go into the watery grave, we literally come up a new person. We represent the death burial and resurrection of Christ with a much better understanding of how to live our life spiritually. Matthew 28; 19-20 And Jesus came up and spoke to them, saying, "All authority has been given to Me in heaven and on earth. Go therefore and make disciples of all the nations, baptizing them in the name of the Father and the Son and the Holy Spirit, teaching them to observe all that I commanded you; and lo, I am with you always, even to the end of the age'." A healthy church will baptize its members in the name of the Father, of the Son and of the Holy Spirit. [213]. New Believers Grow Surrender, Sacrifice, Nurture and Develop A healthy church is where new believers grow in the ability to surrender their lives in sacrifice and development. Luke 9:23-24 argues that, "If anyone wants to come with Me , he must deny himself, take up his cross daily, and follow Me. For whosoever wants to save his life will lose it, but whoever lose his life because of Me will save it.
In order to follow Christ we must surrender all to Him. Being nurtured and developed is another part of a healthy church. In John 3; 3 "Jesus answers John with, "Truly, truly, I say to you, unless one is born again he cannot see the kingdom of God." When a person comes to know Christ as Lord and Savior, they are like baby who need nurture and care to grow spiritually strong. 2 Corinthians 5-17 Therefore, if anyone is in Christ, he is a new creation. The old has passed away; behold, the new has come. Putman, Harrington, and Coleman argue in Hebrew 5:12-14 that, "spiritual infants tend to lack knowledge about what Jesus taught. They are not unintelligent; they are simply uninformed and in need of truth." [83] A heathy church will intentionally devote time and loving care to new believers.1 Thess2; 7-9 "Just as a nursing mother cares for her children, so we cared for you. Because we loved you so much, we were delighted to share with you not only the gospel of God but our lives as well.
Surely you remember brothers and sisters, our toil and hardship; we worked night and day in order not to be a burden to anyone while we preached the gospel of God to you." A Believer gives Financial Resources and being taught Church Discipline A healthy church teaches its members to invest financially in God kingdom. Malachi 3:10 notes, "Bring ye all the tithes into the storehouse that there may be meat in mine house, and prove me now herewith, saith the LORD of hosts, if I will not open you the windows of heaven, and pour you out a blessing, that there shall not be room enough to receive it." Jesus made this principle very clear when he said, "Do not store up for yourselves treasures on earth, where moth and rust destroy, and where thieves break in and steal. But store up for yourselves treasures in heaven, where neither moth nor rust destroys, and where thieves do not break in and steal. For where your treasure is, there your heart will be also" (Matt. 6:19–21, NASB). Paul augured that 1 Cor. 16:1–4, 2 Cor. 8:1–5, and 2 Cor. 9:6–8). A healthy church teaches its members to financially invest in God's kingdom.
The congregation is, taught with a perspective of discipline and application. James said "Are doers of the word and not hearers only, deceiving you." Bonhoeffer says, "It was in God's own word .Simple obedience is required."[77] A heathy church teaches the word for the purpose of obedience. The church believes in discipline and calls the sinning church into account. According to Acts 20:25–27, says, "And now, behold, I know that all of you, among whom I went about preaching the kingdom, will no longer see my face. Therefore, I testify to you this day that I am innocent of the blood of all men. For I did not shrink back from declaring to you the whole purpose of God (NASB)." James takes this even further when he says that we ought to be "doers of the Word and not merely hearers who delude themselves" (James 1:22, NASB). A healthy church teaches the Word for the purpose of obedience. When someone is intentionally disobeying the Word of God, the church takes it seriously and calls the sinning persons into account (Matt. 18:15–17).
Equipping, Empowering and Growing into Maturity
Equipping of the saints for the work of ministry is important for the edifying of the body of Christ in order that we all come to the unity of the faith and of the knowledge of the Son of God, to a perfect man, to the measure of the stature of the fullness of Christ. Ephesians 4:11-12 writes "Now these are the gifts Christ gave to the church: the apostles, the prophets, the evangelists, and the pastors and teachers". New believers are baptized. Jesus made it very clear in the Great Commission that, in your going you are to make disciples. One of the most important ways to develop a disciple is to "baptize each of them in the name of the Father and the Son and the Holy Spirit" (Matt. 28:19–20, NASB).
The person who accepts Jesus as Savior also accepts him as Lord (Rom. 10:9–10), the evidence of this submission and surrender is baptism. The church that does not baptize new believers is not healthy. Christian leaders are essential for a healthy church. Malphurs writes, "A Christian leader leads in any context in its professed Christian organization and community [13] .Their responsibility is to equip God's people to do his work and build up the church, the body of Christ." Paul says that we are to speak "The truth in love let us grow in every way into him who is the head-Christ. In a healthy church believers are to grow from immaturity to maturity. This is where prayer and reading the scriptures are essential Earley and Dempsey [215]. The pastor sees his primary role as equipping and training the saints to do the ministry. Love, Unity and Encourage Each Other
Jesus said John 13:34-35; "I give you a new command: Love one another. Just as I have loved you, you must also love. By this all people will know that you are My disciples, if you have love for one another." Healthy churches create a loving environment and encourage its members to discover the special gift given to them by Christ. Helping believers to achieve the highest goal for Christ is the key and growing in unity. Saints are using their Gifts, Developing and Growing
A healthy church will have a desire to pull together information from various sources and create a document that would be of value to people who wish to more fully comprehend how they might use their gifts. It will also recognize that members of the congregation would benefit from knowledge of all gifts to gain an appreciation for the way God builds up the Body of Christ to equip it for work in the world. Ephesians 4:16 notes "From Him the whole body, fitted and knit together by every supporting ligament, promotes the growth of the body for building up itself in love by the proper working of each individual part." Christ not only wants his children active, but he also has a specific plan in mind for them (Ephesians 2:10).
New believers are growing in their ability to surrender and sacrifice for the kingdom. Jesus also made it clear in Luke 9:23b–24 that "if anyone wishes to come after me, he must deny himself, and take up his cross daily and follow me. For whoever wishes to save his life will lose it, but whoever loses his life for My sake, he is the one who will save it (NASB)." You cannot follow Christ without surrendering everything to Him. The church that compromises on total surrender to Christ cannot be healthy. When the gift is embraced and employed in the fullness of all its spiritual dimensions, some rather wonderful things will happen. It will create a healthy church and grow. They will share and live in close fellowship; they will intentionally pray for, and share their lives with their family, friends, neighbors, and coworkers. A healthy church will encourage evangelism to happen naturally [216]. Prayer, Great Commission, and Multiplying
A healthy church is concern for the lost. Luke 10, Jesus instructs His disciples, "The harvest is plentiful, but the workers are few. Ask the Lord of the harvest, therefore, to send out workers into his harvest field. 3 Go! I am sending you out like lambs among wolves." The apostle Paul told Timothy to "be strong in the grace that is Christ Jesus. And what you have heard from in the presence of many witnesses, commit to faithful men who will be able to teach others." A healthy church will grow maturing disciples. The original mandate in Genesis 9:7 to Adam and Eve was simply this: "Be fruitful and multiply." The world is growing at an exponential rate. A healthy church has an exponential disciple-making strategy to accomplish the mission.
Everyone is a disciple and should grow into an effective leader. Putman, Harrington and Coleman argue, "A church planning team identify emerging, gifted leaders and help them grow." We need all kinds of leaders who have different leadership capabilities. God gives specific gifts to people in the church in order to help the church work together effectively for the overall good of the church [125]. In God's Church, discipleship is following Jesus, being transformed by Jesus, and joining the mission. We must help them grow through the spiritual stages of development, training them to become church making disciples [127] Putman, Harrington, and Coleman. Christ is being Accomplish and the Poor are being Target
Worship occurs at the individual level and it is powerfully manifested when the body gathers together. Romans 12:1-2, "Therefore, brothers, by the mercies of God, I urge you to present your bodies as a living sacrifice, holy and pleasing to God; this is your spiritual worship. Do not be conformed to this age, but be transformed by the renewing of your mind, so that you may discern what is good, pleasing, and perfect will of God." A healthy church understands that the crucial form of worship is living for God 24/7. Jesus said Luke 4:18–19 "The Spirit of the Lord is upon me, because He has anointed me to preach the gospel to the poor. He has sent me to proclaim release to the captives, and recovery of sight to the blind, to set free those who are oppressed, to proclaim the favorable year of the Lord (NASB)." Because of our love, a healthy church will minister to those who cannot repay.
A healthy church will preach the gospel to poor as well as the rich. Luke 4:18-19 "The Spirit of the Lord is on me because he has anointed me to proclaim good news to the poor. He has sent me to proclaim freedom for the prisoners and recovery of sight for the blind, to set the oppressed free, to proclaim the year of the Lord's favor." Jesus said, "Whosoever will let him come." The mission of Christ will be accomplished locally, regionally, nationally, and globally by members within the local body by missionaries. The members will receive power when the Holy Spirit comes upon them.
A Healthy Church Results is Effective
Whenever a new church is being planted it is a result of effective leadership development. Jesus said, "And I say to thee. Thou art Peter, and upon this rock I will build my Church, and the gates of hell shall not prevail against it." Matthew 16:18 the church is the source of evangelism and the gospel is being preach though out the world. A healthy church is effective when souls are being saved. As Christians we have an ideal of the health of the body of Christ and give attention where it is needed. They will become witnesses to the end of the earth. The church of Jesus Christ is the best way to spread the gospel and make disciples. Ultimately, the definitive proof of whether or not a church is healthy is if it is producing new churches. A healthy, growing, maturing church (body) should be birthing new churches. The healthy church is consistently looking out toward the harvest fields and passionately praying for laborers to go into the harvest fields.
Summary and Conclusion
The goal of a healthy church is to constantly encourage the practice of good habits and exhort Christians to "exercise" their gifts. I am concerned about the matters of the heart and desire that the body of Christ be healthy and grow to reproduce new life, new disciples, new leaders, and new churches [218].Believers can maintain a healthy body in Christ in the same way one maintains a healthy physical body. This is done by examining how His body is functioning in key areas. In a sense, believers are "doctors" of the body of Christ. This list includes ways to promote a healthy church. There are as following believers are constantly encouraging the practice of good healthy habits, exhorting people to exercise their gifts, concerned about matters of the heart, and desire the body of Christ to be healthy so that it grows and
matures and, in turn, produces new life. New disciples mean new leaders and new churches.
Bibliography
Bonhoeffer, Dietrich. Discipleship (Dietrich Bonhoeffer Works. Vol. 4). Minneapolis: Fortress press, 2003.
Earley, Dave, and Rod Dempsey. Disciple Making Is…: How to Live the Great Commission with Passion and Confidence. Nashville: B&H Academic, 2013.
Maphurs, Aubrey. Being Leaders the nature of Authentic Leadership. Grand Rapids, MI: 2003.
Putman, Jim. Harrington Bobby & Coleman E. Robert, Discipleshift: Five Steps That Help Your Church to Make Disciples Who Make Disciples (Exponential Series). Grand Rapids, MI: Zondervan, 2013.
Related Topics