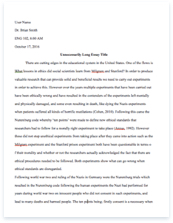 The whole doc is available only for registered users
A limited time offer! Get a custom sample essay written according to your requirements urgent 3h delivery guaranteed
Order Now
A disaster recovery plan explains in writing how an organization will respond to natural or other disasters in order to minimize downtime and damage to systems and data. Requirement
1. Identify at least five key resources that need to be addressed in the disaster recovery plan of a company that specializes in providing temporary secretarial services to small businesses. 2. For each resource briefly describe what steps the company should take to safeguard and recover or restore the resource. Admin
Save your disaster recovery plan in any text format, attach and submit.
Disaster Recovery Plan
An organization providing temporary secretarial services to small businesses needs preparation in disaster to protect clients, employees, company assets, and inside company information. The company must be aware that the best technological tools in their business can also be detrimental if a plan is not well-prepared for any events that may occur. In order to make an effective plan, data and system safety are protected by carefully examining habits to see how it would be affected in several situations. This will allow a plan to be effective because it addresses vulnerabilities, is logical, and allows a normal state to happen again as smoothly as possible.
One of the first places a temporary secretarial company needs to addresses the storage of the data as well as its recovery. Clients may have financial data such as bank account information for the accounts receivable department. The clients may also have sensitive information such as contact information for executives or details on projects. Employees may have social security numbers and account information of their own. Then of course, there are the internal company documents to protect as well. Once that data is safe, restoring it will help the company and its customers affected by emergencies be into operation sooner. Encrypting data as well as having passwords can help this. It will also be beneficial to equip software that will prevent viruses and other unwanted invasions. Proper disposal of the data will be important to address in paper and digital formats. Using a DMZ with routers will protect information so that information will not leak to those who are not privy to it.
Another area to be mindful is emergency management and decision making. No matter how well data and systems are kept, there has to be a set method of how to handle situations. There have to be teams with different responsibilities. Setting protocols on different ways to address different situations will be useful too so that everyone can communicate effectively. There have to be designated leaders and decision-makers who can observe how events are happening and be able to calmly and logically proceed. For example, there can be a team on who will troubleshoot servers and others will work on the data, and others will handle employee needs. When everyone is aware of what to do, how to be safe, and how to transition back to a normal state, the company will benefit in having everyone within able to perform.
Centralized and distributed systems recovery is another resource to address. Having just one centralized system may be cheaper, but there is a lot to lose if that server is destroyed somehow. Distributed systems may be a good safety net to help restore systems,, but they require extra responsibilities to assure their safety. The location of the system will be important as well. Moving a server to a location further away from the main center may be good if something happens to the area right around the company, but it is a far distance to travel to in order to activate the system and also more responsibility. Software that will protect against unwanted threats is essential. Firewalls will be need to protect the systems as well as the use of routers.
Network backup is important to address because it will allow the needed programs and other functions to work again sooner or to use as something operational when the original is compromised. A backup will require upkeep as well as time to research the best method of backup. Some places prefer physical backups. Others are utilizing cloud computing. Some do both. Backing up the network will help the company restore its regular business functions much faster as long as it is done with care. Secured transmissions will be needed to make this happen.
Finally, customer services restoration is something to consider. The company has to be able to communicate with clients about what they will do to be able to provider secretarial services in emergencies and how soon they can get back into service if they cannot do so at the time. Without having the customers feel supported and communicated with, the business is going to be weak. A plan is needed so that customers know their data is safe and that the services they require will be performed as soon as possible with as much functionality as possible.
With these five factors considered, a reasonable plan can be made so that the company, the employees, and the customers will be able to feel that they are safe and able to restore normal states as soon as possible.
Related Topics