Director's Notes on Macbeth: Act 5, Scene 1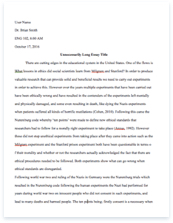 The whole doc is available only for registered users
Pages: 4
Word count: 804
Category: Macbeth
A limited time offer! Get a custom sample essay written according to your requirements urgent 3h delivery guaranteed
Order Now
In this version of Macbeth, the story will be set in Ancient Egypt and around 500 B.C. and a Proscenium will be used. I chose Ancient Egypt because according to my knowledge, the Egyptians were extremely superstitious and they believed that they will be punished if they commit a great sin. Also, as you know, Egypt is a relatively large country and in order for the Pharaoh (Egyptian King) to control the country easier, they had feudal lords, just like thanes.
I have also chosen to make Lady Macbeth an evil woman because for me, it is easier to create instructions and show her feelings through her speech. My aim is to make the audience feels sympathetic when they look at her state of mind in Act 5 scenes 6 and 7. This is because all she wanted to do is to help her husband become King, but in the end they both suffer from the consequences.
At the start, she was dominating in most of the conversations. This was happening probably because Macbeth could not make up his mind nor defend his point of view. Therefore, she had to convince him to kill Duncan in whatever way she can think of. This can be seen in Act 1 scene 6 when she says to Macbeth: "When you durst do it, then you were a man?" Here, she accuses Macbeth of being a coward and that she will not consider him as a man unless he listens to her and murder Duncan. We get the impression that she is an evil and perhaps an ambitious person. She wanted to help her husband become King and improve their living standards, their rank in the whole society and the way other people think of them.
There are many reasons why she is different in Act 1 scene 6 and 7 compared to her lines in Act 5 scene 1. Firstly, the way she speaks is totally different. In Act 1 scene 6, she speaks confidently and dominates in most of the conversations. Secondly, her feelings are not the same either. In the first part of the play, she did not speak to herself nor did she seem weak but only gave orders. Thirdly, in Act 1 scenes 6 and 7, every operation she carries out is well-planned e.g. murdering Duncan. But she has fallen apart in Act 1 scenes 6 and 7. She did not think before she spoke and only said what comes to her mind at that instant. Lastly, in Act 5 scene 1, just like the gentlewoman said, even though her eyes are open, she seems to have lost her soul. In other words, it is not Lady Macbeth who is talking, it's only her sub-conscience.
However, by Act 5 scene 1, it seems that she has a nervous breakdown. In this scene, the audience discovers that she has a habit of sleepwalking and talks about what she has said earlier on in the play. For example, she said "I tell you yet again, Banquo's buried; he cannot come out on's grave." She said this line to Macbeth at the banquet when he saw Banquo's ghost looking at him with a bloody face. This is very different from the way she acts in Act 1 scene 6 when she speaks confidently towards other people. The audience may feel shocked because they could not believe a person who has some much self-confidence and well developed mind could turn into person with a completely different personality. She seems to be insane in Act 5 scene 1. At the beginning, Lady Macbeth will enter from up stage left and go towards down stage right at the end.
This is because since she will mainly walk in a diagonal direction, she will be able to stay on stage for a maximum amount of time. She will be carrying a torch and putting it on a stand after she enters. The doctor will be replaced by a priest and the gentlewoman will just be replaced by a high-rank female servant. They should follow her whenever she moves to a new position. This shows that they are listening and watching carefully to what she does and says. When she gets to the line: "sweeten this little hand", she will hold her hand in front of her face. Her tone shall be strong and occasionally rubbing her hands together. When she remembers what she had said to Macbeth after Duncan was killed, she will hold onto the priest's clothes and treat the priest as Macbeth. After the "sweeten this little hand" part, she will move towards down stage right, where she will exit later on. For most of the time, Lady Macbeth should speak normally unless she is imagining a conversation with Macbeth.
Related Topics