Directional Policy Matrix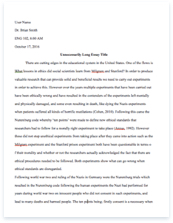 The whole doc is available only for registered users
A limited time offer! Get a custom sample essay written according to your requirements urgent 3h delivery guaranteed
Order Now
1. Introduction
Many large companies comprise several distinct divisions or strategic business units (SBUs). So one of the challenges facing the parent company of a multi-divisional company is to allocate resources to each division. So in order to make wise decisions on resource allocation, is there a tool that can assist senior executives determine the direction for each division or SBU? Actually there are two tools, the BCG matrix and the Directional Policy Matrix (DPM). We have already looked at the BCG matrix and its focus upon the company's relative market share and market growth. As we will see below, the DPM also helps companies determine the future commitment levels to particular divisions. 2. The Directional Policy Matrix
This tool employs two variables:
The Business Position (i.e. measures the competitive position and market performance of the company) The Business Sector Prospects (i.e. is the sector in a growing or declining sector)
McDermott on The Directional Policy Matrix provides a pithy overview of the DPM and includes multiple examples. You should consult this as this will show readily that this is a simple, yet very useful tool to inform company strategic planning. 3. Using the BCG Matrix vs Directional Policy Matrix
The Directional Policy Matrix is a tool that was developed to provide a different perspective from the BCG matrix. The Table below summarizes the measures used in each tool. Table: Measures Used in BCG Matrix vs Directional Policy Matrrix
The BCG Matrix
The Directional Policy Matrix
Measures Used
Relative Market Share
Competitive Position
Measures Used
Market Growth Rate
Business Position
The measures employed result in very different conclusions.
What does the BCG Matrix Tell Apple?
It tells Apple the following:
Tablets: this is a "Star" as Apple enjoys very high relative market share and the market is growing strongly; IPhone: this is a "Question Mark" as Apple has a low relative market share, but the market shows strong growth; Computers: this is a "Dog" as Apple has a low relative market share and the market has slow growth. Immediately, you may be thinking that Apple would be foolish to divest its computer business, and even more foolish to waiver in its commitment to the smartphone business. And this example serves to illustrate why many executives often felt that they would make unwise decisions if they relied only upon the BCG Matrix. So clearly, Apple would be very unwise to reduce its commitment to any of these products or business units. Why is this? The answer is found when attention now turns to another tool, the Directional Policy Matrix. What does the Directional Policy Matrix Tell Apple?
Does Apple enjoy a strong business position in computers, tablets, smartphones? What indicators can be used to consider business position? Design capability;
Technological Leadership;
Quality and number of suppliers;
Brand strength;
Customer loyalty;
Premium pricing;
Distribution capability;
Market share domestically and in other key markets.
So clearly Apple enjoys a strong business position in all three product categories, even although it has very different market shares in each product. So looking at the matrix we might point out that Apple is dominant in tablets, strong in iphones and computers. However, the prospects for the computer sector, the tablet sector and the smartphone sector may vary. So where would you place Apple's business units on the Directional Matrix? They would all be on the bottom row, but we would then need to consider which cell best suits each SBU. This video provides a very clear overview of the Directional Policy Matrix. As you can see, this matrix consists of nine cells. By positioning the company or a strategic business unit in the most appropriate cell, then the matrix identifies suitable strategic direction for the entity under consideration. The DPM indicates clearly that Apple should continue to focus on all three products, a very different conclusion from the one reached using the BCG Matrix.
Related Topics