Direct Lounge Furniture Limited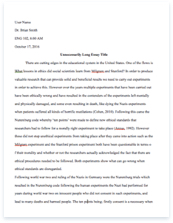 The whole doc is available only for registered users
Pages: 11
Word count: 2705
Category: Marketing
A limited time offer! Get a custom sample essay written according to your requirements urgent 3h delivery guaranteed
Order Now
Internal Marketing Environment
The biggest factor regarding the internal environment of Direct Lounge Furniture Limited (DLF) would be the merger between the two formerly distinct businesses. The merger affects the "Five M's" resources; men, money, machinery, minutes, and materials. From the write-up, we infer that the two parent businesses of DLF already had a complete set of employees to handle all aspects of the business from the manufacturing to the marketing to the sales department. Thus it is very possible that the new company has excess manpower owing to the possibility of overlapping duties from the employees of the two previous companies. This could lead to a restructuring of the company, either in the form of layoffs or in the diversion of excess manpower into newer areas of expansion such as new showrooms or more extensive marketing and advertising operations. Financial status of the merged company may also be better than the two separate companies due to possible lower operating costs incurred from the joint operation. However, seeing as how DLF is still a small local business, the company has limited resources to use in expansion and development activities.
Machinery, like the manpower is also inferred to be alright because the two previous companies already had complete product lines. Additionally, machinery may be an area where DLF could cut costs. Effective production planning could reduce the redundancy of the machinery which would lead to lower operating costs. There is however no indication of how well integrated the two factories of DLF are. From the fact that their showroom contains the products of the factory it is attached to, it could be inferred that each of the two factories contain enough machinery for the entire production line from start to finish.
Such a setup may not be as efficient as having one factory specialize in one type of product and another factory specializing in another though this strategy will entail additional costs in transportation between the two sites. Time is also not too much of an issue in the furniture business, product cycles are quite slow and the pressure on innovation is less compared to a tech startup or a consultancy firm. However, an external situation, the issue of flame retardant upholstery, may put pressure on DLF to deliver a product before their competitors. Finally, the new merged company will have little problems with sourcing materials for their operations as the previous parent companies already had established supply lines.
External Marketing Environment
DLF appeals mostly to price conscious households. The market of DLF is price conscious and is open to purchasing from DLF's factory cum showroom. The value proposition of DLF apart from the furniture products it sells is the amount of customer service they offer which gives the client the feeling of involvement in the furniture design and manufacturing process. This market has proven to be very profitable for DLF. These customers have proven to be loyal and have even expanded the market base of DLF through word of mouth.
Current promotional efforts of DLF include their showroom, advertisements in free newspapers and through word of mouth. DLF's distribution is direct selling through their two showrooms. DLF products are not sold by other distributors and DLF doesn't sell products of other manufacturers either.
The furniture market is also experiencing change. Consumers are now moving "up-market", choosing to buy more affluent furniture at higher prices. Additionally, there has been a move towards buying individual furniture items compared to complete furniture sets. Consumers are also seeking to integrate their furniture with the interior design of their homes, coordinating their furniture pieces with the curtains, rugs, etc.
SWOT Summary
Strengths: Strengths derived from the merger include lowered costs due to joint advertising, wider product offerings, and more flexible production. Another strength will be found in the strength of the brand based on DLF having "high proportions of recommendations and repeat sales". The strength of the brand is based on the quality of the brand and on word of mouth of previous customers. The direct link from the manufacturer to the showroom also gives DLF a competitive edge as it allows them to offer their products at a lower cost.
Weaknesses: A weakness of the business is lack of sophistication in their factory-showrooms. Such showroom setups may not be attractive to more affluent clients who have much more disposable income to spend on furniture. As such, the market of DLF is limited to budget conscious customers and are thus forced to maintain their low prices.  Additionally, because the locations of the showrooms are limited to the factory sites, these places may not be within easy reach of the public.
Having a showroom in a mall or other high traffic area for example would probably yield more walk in customers and will also raise the profile of DLF. One might also consider as weak the limited advertising that DLF employs, preferring only to advertise on "free newspapers delivered to Midland's households". Another weakness stems from the direct to showroom model of DLF. The showroom of DLF only showcases products made by DLF which might be okay if the product DLF is selling does not have any complementary products. However, furniture is not like that and especially with DLF's method of selling sets as opposed to individual pieces, customers might be looking for complete setups which might include pieces that DLF does not manufacture. This is a possible reason for customers to shop at furniture and home furnishing superstores as opposed to DLF.
Opportunities: Because of the merger, the two entrepreneurs have one less furniture maker to compete with. Another opportunity that DLF could capitalize on would be in the media expose on flammable upholstery. DLF could be the first to market with fire retardant furniture and could thus get a leg up on their competition. An additional opportunity is the move up-market in the furniture industry. Introduction of improved build quality or design aesthetics can enable DLF to use more profitable pricing strategies.
Threats:  The major threat for DLF would be the changing buying patterns of consumers. The move towards buying individual pieces as opposed to full sets directly threatens the DLF selling model. Customers want more customizability and individuality in their furnishings which DLF's relatively inflexible offerings might not be able to satisfy.  Also, while it is an opportunity, the public issue of flammable upholstery is also a threat to DLF. If DLF is not able to respond quickly enough to the issue, they may end up losing customers to a competitor that introduces flame retardant upholstery in their offerings. However, it is to be seen how big of an issue flame retardant upholstery is to homeowners, whether it is a serious buying consideration or whether the threat has just been overexposed and over hyped by the media.
POSSIBLE OPTIONS
PRODUCT DEVELOPMENT ONLY
DLF could try to produce furniture that uses flame retardant upholstery. This will allow the company to capitalize on the flammable upholstery media health issue. This would be most beneficial if DLF would be first to market with such flame retardant materials.
DLF could also manufacture more upscale furniture offerings to take advantage of the move up-market of the furniture industry.
DLF might also consider manufacturing individual pieces of furniture and selling them as such as opposed to DLF only selling three piece suites and other sets. This allows the customers greater flexibility in their options.
MARKET DEVELOPMENT ONLY
The company could consider opening up a new showroom away from the factory areas. The new showroom would have the objective of raising the profile for DLF and also for potential customers to reach DLF easily.
Creation of new distribution channels. Either through third party retailers or through the Internet. This broadens the presence of DLF and allows it to reach newer customers.
III. PRODUCT AND MARKET DEVELOPMENT
A new brand could be created. This new brand would incorporate more upscale furniture offerings. The new brand would be more up-market than the usual DLF offerings which will also have a more profitable pricing strategy.
DLF could also come up with strategic partnerships with manufacturers of complimentary products to their furniture offerings. Such products may include curtains, rugs, vases, etc. They could offer these complementary products at their showroom along with their furniture products. These would turn their showrooms into a more complete store for the customers who wish to shop for more than furniture.
OPTION ANALYSIS AND RECOMMENDATIONS
PRODUCT DEVELOPMENT
Flame Retardant Upholstery: DLF will surely gain a lot of new customers if they are able to come to market with furniture that contains 100% flame retardant upholstery. Should they be able to beat the competition in this area, DLF should then market and promote the fact that DLF has flame retardant upholstery. An entire marketing campaign could be dedicated to promoting this aspect of DLF. DLF will gain new customers in people who are conscious about the fire safety of their furniture. Additionally, being first to market with such products will strengthen the brand of DLF, giving them the additional image of a safety conscious furniture manufacturer on top of their low prices and customer involvement.
The disadvantage would be that this is a relatively sizable gamble and a lot is at stake with DLF being the first to market with such products. Moving to purely flame retardant upholstery will likely involve cash investments possibly in terms of training and new supply channels. Also, flame retardant furniture has the possibility of raising the prices of DLF products. This may alienate the existing customers of DLF who value DLF for their low costs, especially if the hullabaloo over flame retardant furniture turns out to be not a major factor in the decision making process of furniture buyers.
Moving up-market in product offerings: Moving up market will allow DLF to employ pricing strategies that give bigger margins. Additionally, moving into a higher market segment will make the brand stronger by giving it a higher stature. The move up market also takes advantage of the movement of the market as a whole towards more affluent furniture.
The disadvantage with moving up-market is that this move might alienate the current customers of DLF who are price-conscious buyers. Also, DLF might not have the necessary ways to reach a more affluent clientele. Their showrooms might be out of reach to wealthier customers who might not be that inclined to visiting the factory showrooms of DLF.
Manufacturing individual pieces: This has the advantage of expanding the product line up of DLF and also aligning DLF with the consumer trend of buying individual pieces as opposed to complete sets. Also, this would also be a good way to leverage the merger of the two parent companies. The excess in machinery and labor could be used to expand the line up of DLF and create newer individualized pieces.
The disadvantage aside from the cost needed to implement the new product line is the risk again of alienating the current customers of DLF. Also, there is also the chance that instead of a customer buying an entire set from DLF, the customer would instead buy a piece from DLF and another from the competition.
MARKET DEVELOPMENT
New Showroom: A new showroom preferably in a high traffic area of Midland will attract more walk in customers compared to DLF's existing showrooms in their factories. Additionally, this gives more recognition to DLF as a business and allows casual and uncommitted shoppers to peruse through the offerings of DLF and hopefully make a sale.
The disadvantage of this strategy is its high initial and running costs. The cost of setting up a new showroom in a high traffic part of town may prove to be too costly to DLF in addition to the recurring costs of rent and manpower. Also, a showroom at the center of town would pit DLF directly against competing furniture manufacturers without the advantage of giving the customer a good feeling of involvement in the manufacturing process that the factory DLF showrooms have.
New Distribution Channels: Currently, DLF products are only available through DLF sellers. DLF might consider finding other sellers for their products. This allows DLF to have the benefit of having a new showroom without the additional costs. DLF might consider partnering with large furniture superstores or department stores so that these stores would carry DLF merchandise. DLF might also choose to create an internet website for promoting and selling their products. This gives DLF near global reach for a relatively small price. Additionally, the DLF website if DLF opts to go that route could integrate customization features so that the customers over the web retain the same feel of involvement as those customers in the showroom.
The disadvantage for these new distribution channels is that DLF might not have the infrastructure to support these distribution channels. This is especially true if DLF chooses to pursue the web distribution method. The owners might not have enough experience to successfully execute an e-commerce website though this could be remedied through consultation and further education.
III. PRODUCT AND MARKET DEVELOPMENT
Creation of an upscale brand: This would allow DLF to target more upscale clientele without alienating their customer base. A second brand would differentiate their products into a high end and low end segment. The high end brand would be of higher quality and aesthetic value than the low end brand. A skimming price strategy could also be used for the upscale brand to maximize profits. The second brand would open up DLF to newer markets while the old brand will still cater to their old customers.
The disadvantage with this strategy is again cost. DLF might not have the needed experience to manufacture high-end products. Additional investments in machinery and additional materials sourcing may be needed. Lastly, if DLF decides to create an upscale brand the company will also need to create upscale distribution channels.
Complimentary Products: Having complementary products in the store expands their stores from mere showrooms into home furnishing depots. This will also allow them to capitalize on the trend of consumers buying drapes and rugs with their furniture. This strategy requires little cash investment; rather it needs strategic partnerships with other manufacturers. On the other hand, having to sell complementary products alongside DLF products may need additional training for the sales staff who are accustomed only to selling DLF furniture. Lastly, DLF might have to cut back on their dralon cloth curtain business as per the demands of their potential partners. This is so that the dralon curtains of DLF will not compete with the curtains and drapes of the future partners.
Recommendation
Given the budgetary control of Direct Lounge Furniture Limited, if I were in a position to advise the company, I would advise them to expand their customer base by exploring new distribution channels. For me, this offers the largest potential of expanding their market at the lowest cost. Also, even with the low cost this strategy offers the greatest potential for growth simply because DLF is now reaching more customers. Also, going the internet route would allow customers to retain the feeling of involvement in the manufacturing of their furniture without having to actually go to DLF's factory.
Also, I would also seriously consider pursuing being first to market with flame retardant upholstery. From a production perspective, this needs little effort, mostly sourcing new materials for use in the production process. The benefits to the brand and to the profits of the company are quite rewarding if DLF is first to market with such products. Even if they are not first to market, in the future flame retardant upholstery may become a serious factor for people who want to buy furniture and it wouldn't hurt for DLF to invest in their production now.
Bibliography
"Marketing Audit." Marketing Teacher. (2007). 3 Jun 2007 <http://marketingteacher.com/Lessons/lesson_marketing_audit.htm>.
"SWOT Analysis" Marketing Teacher. (2007). 3 Jun 2007 <http://marketingteacher.com/Lessons/lesson_swot.htm>.
"SWOT Analysis." Strategic Management. n.d.. Quick MBA. 3 Jun 2007 <http://www.quickmba.com/strategy/swot/>.
Related Topics