Different values, beliefs and preferences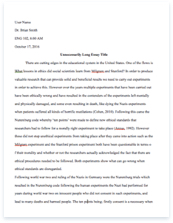 The whole doc is available only for registered users
A limited time offer! Get a custom sample essay written according to your requirements urgent 3h delivery guaranteed
Order Now
Ans. It is an important tool in practice-based professional learning settings. Individuals learn only from their own experience at professional work settings. Care workers improve the way of working by correcting mistakes and continue personal professional development .This is such an experience that can't be learned from any formal education or knowledge transfer.
c) How reflective practice contributes to improving the quality of service provision.
In care sector there is a constant effort to improve the quality of service provision for which policies and procedures are revised frequently that sets a new standard. Care workers needs to keep updated and be met all the new standards. Reflective practice is a self learning method from daily events at work by which care worker progress their quality of service effectively up to new standard. Keeping a portfolio offers considerable opportunity for reflection on ongoing development.
d) How standards can be used to help a social care worker reflect on their practice.
By having standard social care workers can always reflect them and work hard to achieve the standardised level set by the CQC or other code of practice. That's why up to date mandatory training is always offered to pass new standards on to the members of the care staffs. All codes of practice should be adhered to at all times. Care workers also learn by reflecting the standardised service provided by the best peers at their work place.
Aii You arrange a mentor meeting to feed back to the social care worker. You have comments to make which include both praise and constructive criticism.
Write notes to prepare for your meeting. In your notes, explain:
a) Why it is important for a social care worker to seek feedback on performance.
In social care settings feedback on performance of care staff is very important part because it helps develop individuals in a way so that they can support their service user in their best possible efforts. If care staff having any issues e.g. behaviour, report writing, communication, team work etc. a supervisor/mentor can raise them in supervision in order to correct them. The ultimate objective is to improve the quality of care through improving the care worker by giving appropriate feedbacks to them.
b) The different ways that people may react to receiving constructive feedback.
Although feedback is important for improving the working practice for the care worker. But it is not the case that it always happens. Some people really consider it positively and try to achieve further improving their practice at work, whereas others may not agree and consider the feedback as negative, as a result their performance goes down. There is a third group of people who listen to feedback but do not comply with them in practice so stay at the same level.
c) Why it is important for a social care worker to use the feedback to improve their practice.
Feedback gives the opportunity to identify certain areas of work where it may need some improvement, for example, further training may be required or some practice need to be changed. Some of the areas of a care worker may be appreciated by the staff or even service user- which better a care worker can continue in their practice.
Task B Personal development plan (PDP)
Bi Design a template for a personal development plan (PDP) that you could use to improve your learning, development and professional practice. For each heading in the template, provide a brief summary describing what should be included.
A Personal Development Plan
Name: MD Azharul Islam
Workplace: Azalea House
Supervisor: Jan West
Long-term goals (1–5 years): To be a Manager
Medium-term goals (6–12 months): To be a Senior support worker Short-term goals (next 6 months): To complete related courses
What are my development
objectives?
Priority
What activities do I need to undertake to achieve my objectives? What support/resources do I need to achieve my objectives
Target date for achieving my objectives
Actual date of achieving my objectives
I want to complete my Adult Social care and Diploma 3
High
* 6 hours study time each week and organise
course study plan.
*Complete two unit at every 3 weeks , and arranging regular assessment of competence. Course is on going with Rathbone supported by Joanne Foster
June 2015
I want to be Senior Support worker
High
* Apply for new jobs
* Identify document related work at work place and help with them * Get support from senior level
Related websites
Manager/ Seniors from Azalea House
April 2015
I want to be an effective communicator
*Identify and attend in communication related training.
*Talk more in meetings – don't be so shy
*Volunteer to meet relatives and visitors to
the workplace
*Concentrate on being an active listener
Related materials from web sources.
Self- efforts
November 2014
Review Date: 30 September 2014
Bii Explain how a PDP can help a social care worker identify improvements in their knowledge, understanding and practice.
Ans. A life without an aim is like a boat without an oar. A personal or professional development plan is an aim of an individual's life and career. It will help us to reach in the destiny we desire. It acts as a process of planning, monitoring, assessment to help our capabilities and potential to fulfil our job role and purpose. Plan should be created on the basis of area we need to develop and how we will approach and by when to reach in our goal. Following and accomplishing every step of personal development plan we make will also identify that our knowledge, understanding and practice.
It can help a social care worker identify improvement . For example, if we like to be a nurse or social care manager. Once we set our target we will make a list of necessary training, skills and qualification we require and put them in our portfolio. We will also set a time of each step. Then we will plan how to achieve each step and acquire our desired goal in time.
Biii Identify sources of support for planning and reviewing your development.
A good support for planning and reviewing could be Manager and Deputy manager because they are keeping eyes on me every time who can identify my weakness ad strengthens of my day to day work. As a result they can help planning of my development and reviewing my progress as well.
Biv Identify people who can help you develop your knowledge, understanding and practice.
People who can help me develop my knowledge, understanding and practice are my Manager, Deputy manager, Colleagues , Service users, NVQ assessor, other professional such as nurses, Doctors, Psychiatrist etc.
Bv Explain how the people identified above can help you appreciate your strengths and areas for development. People
Manager – At supervision every month and any time if needed manger can raise the issues of weakness for further development and appreciate the strengthens if any.
Deputy Manager/Supervisor – Deputy manager can identify the issues from observation of day to day work closely and give us feedback
Other social care workers (colleagues) – During handover shifts and normal discussions/chats with them can reveal any learning needs.
Service users – feedback, and individual needs can mean different way of working for each person, they may have conditions that are new to me etc.
Other professionals – From their discussion with service users we can identify new of working some times.
Task C Reflecting on learning experiences
Ci Describe how your own values, beliefs and personal experiences might affect your working practice.
Everyone has different values, beliefs and preferences. What we believe in, what we see as important and what we see as acceptable or desirable is an essential part of who we are. The way in which we respond to people is linked to what we believe in, what we consider important and what interests us. We react positively to people who share our values and less warmly to people who have different values. When we develop friendships, it is natural to spend time with people who share our interests and values. However, the professional relationships we develop with people we support are another matter. As a professional, we are required to provide the standard quality of support for all, not just for those who share our views and beliefs. Awareness of differences, our reaction to them and how they affect the way we work is a crucial part of personal and professional development. If we allow our own preferences to dominate our work with people, we will fail to perform to the standards of the Codes of Practice for care workers set out by the UK regulating bodies. All the codes require care workers to respect and promote people's individual views and wishes. But how do we manage to make the right responses when there is a clash between our views and those of the people we are working for? The first step is to identify and understand our own views and values and then keep them aside while we are on duty of care. For instance, I don't eat pork as my religion restricts it, but I accepted to cook pork at work that might be a clash in between them. In this case I am agreed to and feeling comfortable to cook and serve for them.
Related Topics