Differences between family in western and eastern culture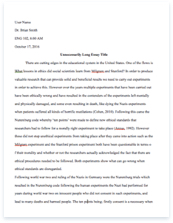 The whole doc is available only for registered users
A limited time offer! Get a custom sample essay written according to your requirements urgent 3h delivery guaranteed
Order Now
As I stand here in the middle of the dance floor at my brother's wedding, listening to the very Punjabi bhangra music blasting on the wall speakers, I walk the fine line between being conservative Indian – those of Ivy League chemical engineering PhD's, of having no less than 50 cousins, of spending every spare moment in life with family – and being a Westerner, coolly expressing my ever-apparent condescending attitude towards those of the East, looking in disgust at the seemingly uncouth Indian parents who smooch their children at every chance. I have been on this line my whole life, torn between two cultures – the Indian, and the American. The main differences between the two lie in the attitudes towards family, which eventually pervade every other aspect of their respective cultures.
In India, life revolves around family, and family is life. All festive dates – whether they are birthdays, religious holidays, or any other cause for celebration – are spent with family. Family forms the core of one's essence, it provides strength in times of need, and there is always, always, always someone to talk to – simply because there are so many relatives with you at any given time.
Religious holidays are the greatest time of celebrations. Holi, the festival of color, is without a doubt the most enthusiastically celebrated of these. In Bombay, where most of my family lives, every Holy we would invite hundreds (I am not exaggerating here) relatives to our suburban bungalow for the celebration. Aunts, uncles, cousins, mothers-in-law (of which there are plenty due to the ready supply of siblings), grandparents, nieces, nephews – anyone who had even the most remote blood connection to the Dheer clan would join in. Going to the local market to buy colored powder, we took buckets full of water, dumped the powders in them, and proceeded to drench the hell out of each other. Not even strangers who just happened to be strolling by our front gate at the time were free from being soaked to the bone. The local vegetable peddler – walking by with his gigantic cart of vegetables, dizzyingly varied in color and size – was attacked by my seven-year old cousin and his little bucket of emerald colored water. And there was no anger – simply a celebration, a time to be happy that we have family, we have friends, we have people who care for us – and that is something that deserves a day away from our regular lives.
Fast forward three years, to Potomac, Maryland, where we are celebrating the most North American of holidays – Thanksgiving. Me, my brother, my parents, and two pairs of aunts and uncles. That's it. We're sitting at the table, barely talking, simply sitting there and eating our "festive" meal of turkey and mashed potatoes. This, in America, is what was considered for us as a family gathering. There were just as many relatives in Potomac – more, to be truthful – but the fear of being stared at by the Americans, so blanded by their own boring holidays – drove us from our desires to simply let loose and have fun for a day. We simply couldn't, not if anyone was to see, because people care so much about what strangers will think of them, rather than how much their family cares for them. My family in Maryland had been converted by the relatively soporific American holidays.
This simple difference – the celebration of holidays – spreads out to the farthest reaches of life in the two countries. In India, family is so widely interacted with that even strangers are called by the affectionate name of bhaiyyah or bhaan, meaning, respectively, brother and sister. The utmost respect is given to elders – all older relatives are given the suffix ji at the end of their names, meaning "sir" or "ma'am". This may, of course, seem excessively formal and impersonal, but in the Indian culture, it has developed a quality of sweetness and love – one that is hard to find in the Western call names of "Dad" or simply even calling a relative, such as an elder cousin, by their first name – showing no sign of respect for the older relatives, even if they are part of the same generation.
This topic, of disrespecting elders, can be carried on ad nauseum by anyone who has seen the differences between the Eastern and Western cultures. The difference is striking. In India, were a parent to ask their child to vacate the living room, as family was about to visit, the response would almost invariably be "Haa ji… abhi jhaatha hoon", meaning "yes, of course… I will go right away". Let me recall an incident in the family living room during the summer of 1995 when my grandmother was visiting America (and a country other than India) for the first time. My younger brother, who had lived all his life in America, was having trouble tying his shoes, as he was only five years old. My grandmother, with the back problems, arthritis and all, bent down to help him. My brother, having just reached the tender age of five, put his fingers under my grandmother's chin, tilted up her head, and slapped her in the face twice. In case you are in shock, which is likely, read that sentence again – it actually happened. I know, of course, that this is in no way typical, but it is hard not to see the difference that growing up in the two different cultures can have.
There are, of course, the negatives to the Indian side of my life and family – again tying in with the respect demanded by the older generations. Sometimes they can end up being a trifle condescending and excessively demanding of the youngest generations, a generation that, at the moment, includes me. In public, their outbursts can result in very embarrassing situations. The scene was my high school, Walt Whitman High, in Bethesda, Maryland, in Spring 2002. I was to bring my family in to meet with my Guidance Counselor regarding my course selections for the 2002-2003 school year. Because of the importance of family (see above), my uncle and aunt came along with my parents and myself for the meeting. Again, following the seemingly immutable laws of Indian education, my Uncle had already decided I would take both Advanced Physics and Advanced Chemistry, in addition to Advanced Biology, Calculus, and Level 2 Computer Programming. My course schedule was slightly easier, the only common courses with my Uncle's plan being Physics and Chemistry, along with Pre-Calculus, Drama, Economics, and Spanish.
Upon seeing my chosen courses, my Uncle grabbed my course selection sheet, tore it in half, and chucked it at my face, his eyes large as golf balls. Remember, this is in front of my Guidance Counselor and my parents. Then he signed his sheet of course selections on my behalf and gave it to my counselor, storming out of the office. When we got home, my eardrums were given an auditory beating for what seemed like eternity, occasionally hearing enraged yells of "THIS IS NO WAY TO GET INTO UPENN PREMED!" and other things that actually had no significance to me, as I had my heart set on majoring in Economics in college. When I uttered this, his voice, which had previously seemed impossibly loud, rose more, and I was treated to another round of verbal assault. One may wonder why my parents and I did not object to his yelling in any way – once again, I remind you of the fact that elders are treated with utmost respect (in Indian culture, respect includes not opposing any opinion) and this particular Uncle (as I have many) is the oldest Dheer family member in the US.
So, while I am contemplating whether I should enjoy myself at my brother's only wedding (hopefully), and take the risk of looking like a fool, given I have only danced one other day in my life (at my sister's wedding), my friend Matt, who my parents decided to invite, walks up to me and says, disdainfully, "Whoa… you Indians really have no idea how to dance". And with that, I push him out of the way, start twitching my shoulders in sync with the music, and start dancing away to the addictive sounds of Bhangra Beatz.
Related Topics