Did Toyota's Culture Cause Its Problems?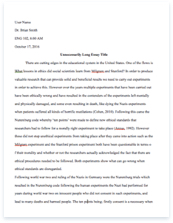 The whole doc is available only for registered users
A limited time offer! Get a custom sample essay written according to your requirements urgent 3h delivery guaranteed
Order Now
The Case Study "Did Toyota's Culture Cause Its Problems?" illustrates the slow reaction to safety problems and the arrogant culture of Toyota regarding the issue of unintended acceleration (Robbins &Judge 2013). The key issues in the case study are the arrogant culture of Toyota, miscommunication, groupthink and poor human resource management. The problems in Toyota began with the recall of 10000 Laxus Cars in 2000 (Finch 2010, p 475), followed by a series of recalls for different models in 2010 (Robbins & Judge 2013). These recalls associated with the unintended acceleration gave birth to lots of questions regarding the countermeasures of Toyota towards safety and the culture of the organization. The essay will use Organizational Culture, Communication, Groupthink and Human Resource
Management as key theories to explore the prime issues of the Toyota crisis and will propose recommendations on the basis of relevant management concepts.
Key Theories:
Organizational Culture
Organizational culture is one of the main theories to analyze the key issues highlighted in the case study. Organizational Culture is defined as 'the deep, basic assumptions and beliefs that are shared by organizational members' (Schein 1997, cited in Clegg et al. 2011, p.221). Toyota had a strong culture in which 'core values are held and shared widely in an organization' (Robbins and Judge 2008, p.554). A Strong culture has great influence on the behavior of its members because the high extent of participation and intensity creates an internal climate of strong behavioral control (Robbins and Judge 2008, p. 554).
In Toyota corporation, the strong culture might have eventuated to the creation of 'The Toyota way'. 'The Toyota way' was instituted in 2001 with 14 principles (Liker 2004, cited in Heller and Darling 2012, p.158), as a mechanism of dealing with any issues. Toyota constantly used this philosophy to encounter any problem, so the employees had to follow the 14 principles. This kind of condition does not leave plenty of options for the employees working in an organization other than to follow the top management. This was evident in Toyota, when they reacted slowly to the safety concerns denying all allegations but later had to resort to recall (Robbins & Judge2013), thus following the top management's decision.
Moreover, it could be that, strong culture is probably vulnerable to adapt to new challenges and circumstances. In the context of Toyota, the new challenge of facing unintended acceleration crisis could have caused them to remain in their existing 'The Toyota Way' plan to face the problems.
Groupthink
Groupthink was also noticeable in Toyota. Groupthink occurs when groups pressure for unanimity, thus hindering the group from critically evaluating uncommon, unpleasing and minority views (Robbins and Judge, 2008). The strong culture of Toyota might have resulted in the formation of Groupthink. It is a disease which dramatically hinders performance of any organization (Robbins and Judge, 2008) and destroys reputation. The same happened to Toyota. 'The Toyota Way' which Toyota considered as the ultimate solution for all crises, with nobody in the organization to oppose, was responsible for this. As a result, Toyota could not deal with the unpredicted unintended acceleration crisis, therefore proving Toyota's arrogance and lack of creativity.
Communication
Communication is a collective circle that involves sender, receiver, messages, media and feedback topics (Clegg et al. 2011, p.297). An effective communication is important in any organization for achieving organization's true goal. Without effective communication, there might be lack of coordination and correlation in the organization which could prove fatal for the organization. This could also affect the actions and decision-making processes.
Communication can also be used to' reduce uncertainty in problematic situations (Grunig 1966, cited in Grunig 1975, p.102) to gain a more accurate picture of the environment. In Toyota, there was inadequate communication within the organization (Intra-organizational) and with the stakeholders (such as media, public). Intra-organizational communication occurs inside of an organization which generally engages organizational members (Clegg et al. 2011). In case of Toyota, when the problems associated with unintended acceleration arose, Toyota reacted slowly to the problems and failed to find the real cause of the crisis (Finch 2010, p.474). Later a quality advisory panel developed by Akio Toyoda, the president of Toyota, stated that the flaws created by the unintended acceleration damaged information sharing and miscommunication and slowed down response time to quality and safety issues (Ohnsman 2011, cited in Taneja, Pryor, Sewell 2012, p. 128). This provides a clean example of Toyota having miscommunication within the company.
Mass communication problem was also evident in Toyota. Mass
communication reaches many receivers from one point(Clegg et al. 2011), thus helps to build strong relationships with key Stakeholders (Clegg et al. 2011). But, in Toyota, the corporate leaders did not have the courage to face the public for several weeks on critical safety issues, therefore, they risked the trust of Toyota's dealers and customers worldwide' (Heller and Darling 2011, p.11). This justifies poor mass communication in Toyota.
Human Resource Management
The lack of skilled Human Resource Management was noticeable throughout the Toyota crisis. Human Resource Management involves managing and advising management on the recruitment, selection, retention and development of staff (Clegg et al. 2011). Since HRM have possible influence on the performance and outcomes of organizations (Becker and Gerhart 1996, cited in Clegg et al. 2011), the lack of well- established HRM departments can harm a company's performance. This can also reduce the ability of a company to identify and resolve problems.
For instance, in Toyota, the 'The Toyota Way' philosophy, adopted in 2001, had four main components, one of which included 'continuously solving root problems drives organization learning' (Taneja, Pryor, Sewell 2012, pp.126-127).But Toyota failed to identify the root problems. As HRM departments in Toyota lacked what was needed (well-training) to find the root causes of the crisis at the very beginning, they were responsible for the expansion of the crisis.
Recommendations
The issues raised in the Toyota crisis could be solved by a well- structured organizational culture, development of crisis management in leadership, well-established communication system, use of polyphony and the development of skilled HRM departments.
First of all, a well structured organizational culture is imperative to Toyota. To get out of the shell of arrogance, Toyota needs to establish flexibility within the culture. As Strong Culture is weak against unusual and sudden circumstances, Toyota might try differentiation perspective which is confined to various subcultures (Clegg et al. 2011). Since subcultures harmonize with other cultures and can become dominant if they are united towards common purpose (Clarke 1976, cited in Clegg et al. 2011), they will have more chances to challenge the existing culture in the company and propose solutions.
Furthermore, the philosophy of" The Toyota Way' needs to be pliable to create a diversified environment within the organization. It would be better for Toyota to come out of 'the Toyota Way' to adapt to situations that are arduous and need precise approaches to handle.
Secondly, Toyota could develop crisis management in the leadership which was not present in Toyota (Heller & Darling 2011, p.13). Crisis management is an integrated action that mobilizes functions and resources from the organization to bring the crisis under control as quickly and effectively as possible to minimize damage (Jaques et al 2014). 'Crisis management in an organization can often be a positive 'new tail' for a corporation if responsible leaders will reflect true leadership skills and seize the available opportunities in the corporation' (Heller & Darling 2011, p.12-13). Through the development of crisis management, Toyota can develop a notion to react instantaneously to problems and can bring out positive outcome out of negative issues.
Good communication is another approach which could be used to resolve the issues raised in the case study. Well-established communication which is important in dealing effectively with any kind of crisis was not prevalent in Toyota. A rich communication system links an organization to its wider environment and legitimizes an organization, transport facts and figures that are the basis for informed action, acts as glue between organization members and provides sensemaking (Bordow and Moore 1991, cited in Clegg et al. 2011) . So the merits of good and effective communication are immense. Having controlled and rich communication thus might help Toyota to proceed to problems and solve them quickly.
Polyphonic communication is another kind of communication that Toyota might consider. It engages many voices, diverse ideas and perspectives (Clegg et al. 2011) that could be recommended for Toyota. Polyphonically managed organizations concern different stories that are communicated via various mediums with diverse means at the same time (Clegg et al. 2011). So, this could help Toyota to reduce Groupthink and increase creativity within the organization.
Forming well-devised Human Resource Management departments could also help Toyota to resolve the problems raised in the case study. As well-established HRM departments help to achieve organization's objectives (Clegg et al. 2011), it is imperative for any organization to develop competent and adaptable HRM departments. Besides, the effectiveness of an organization depends on the retention of constructive employees (Dinsbach, Feij and de Vries, 2007, p. 727). Toyota needs to realize and act upon on this.
Conclusion
Toyota, being one of the most influential automobile manufacturers of all time, had to go through a disastrous crisis. In response to the crisis, Toyota had slow reactions to safety problems and developed arrogance over the issues that created erroneous decisions which had a heavy impact on the reputation of the company. Toyota initially viewed their problem as an engineering issue rather than considering the possibility of mismanagement in the organization. However, the main problem for Toyota was sticking to 'The Toyota Way' as the only solution. Therefore, Toyota ignored the possibility of seeking other viable ways to solve problems. To sum up, the Toyota crisis demonstrates the importance of well-established organizational culture and good communication within an organization and much more to learn to avoid similar kind crisis in any kind of organizations.
Reference List
Becker, B and Gerhart, B 1996, 'The impact of human resource management on organizational performance: progress and prospects', Academy of Management Journal, 39 (4): 779-801.
Bordow, A and Moore, E 1991, Managing Organizational
Communication, Longman, Melbourne.
Clarke, J, Hall, S, Jefferson, T and Roberts, B (eds) 1976, Resistance Through Rituals, Hutchinson, London.
Clegg, S Kornberger, M & Pitsis, T 2011, Managing and
Organizations: An Introduction to Theory and Practice, 3rd Edn, Sage, London.
Dinsbach, A, Feij, J and de Vries, R, 2007, 'The role of communication content in an ethnically diverse organization', International Journal of intercultural Relations, vol.31, no.6, pp.725-745
Finch, J 2010, Toyota Sudden Acceleration: A Case Study of the National Highway Traffic Safety Administration – Recalls for Change, vol.22, no.4, pp. 472-496.
Grunig, J 1975, A multi-systems theory of organizational
communication, Communication Research, vol.2, no.2, pp. 99-136.
Grunig, J 1966,' The role of information in economic decision making', Journalism Monograph 3.
Heller, V and Darling, J 2011,'Toyota in crisis: denial and Mismanagement', Journal of Business Strategy, Vol. 32, no. 5, pp. 4 – 13.
Heller, V and Darling, J 2012,'Anatomy of crisis
management: lessons from the infamous Toyota case', European Business Review, Vol. 24, no. 2, pp. 151 – 168.
Jaques, T 2014, Issue and Crisis Management: Exploring Issues, Crises, Risk and reputation, Oxford University Press, Victoria 3205, Australia.
Liker, J 2004, The Toyota Way: 14 Management Principles from the World's Greatest Manufacturer, McGraw-Hill, New York.
Ohnsman, A 2011, Toyota advisers fault lack of local control, safety chief for auto recalls. Retrieved online from
http://www.bloomberg.com/news/2011-05-23/toyota-soutside-
advisory-panel-faults-lack-of-local-control-safety-chief.html.
Robbins, S. & Judge, T 2008, Organizational Behavior, 13 edn, Prentice Hall, United States of America.
Robbins, S & Judge, T 2012, Organizational Behaviour,15 edn, Pearson, Boston.
Schein, E 1997, Organizational Culture and Leadership, Jossey-Bass, San Francisco.
.
Taneja, Pryor and Sewell, 2012, 'Toyota recalls: A strategic perspective Leadership', International Journal of Business & Public Administration ,vol.9, no.2, pp. 125-140.
Related Topics