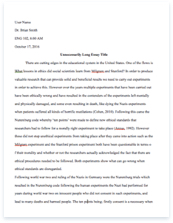 The whole doc is available only for registered users
Pages: 4
Word count: 899
Category: Food
A limited time offer! Get a custom sample essay written according to your requirements urgent 3h delivery guaranteed
Order Now
The history of Diamond Foods dates back to 1912 when a group of walnut farmers joined together to create a co-op with a commitment to the Diamond brand. All members were involved with processing, distributing, and marketing of their nuts and snack foods. Diamond foods since then has grown and maintained dominance in the industry of nuts and snack foods. Diamonds NAICS codes are 311 and 911. President and CEO Michael Mendes of Diamond Foods, has an approach that is focused on long term growth and delivering quality products while adapting to new market opportunities. Diamond Foods grand strategy is focused on long term growth with concentrated diversification and horizontal integration. They are continuously reaching out to new customers with new innovative product lines within the industry. The company started with culinary nuts and has expanded into the snack nut market. With the expansion into the snack nut market, Diamond foods created a new label known as Emerald Nuts. By 2005, Emerald Nuts was the number two snack nut brand in the U.S. When Diamond foods purchased Harmony Foods, they crossed into a concentric diversification strategy; they moved into a closely related industry. This is the first time popcorn kernels were introduced to the Diamond Foods brand.
Diamonds purchase of Harmony foods proved to be beneficial because they expanded their product line while still staying in the snack food industry and integrated new customers with differentiated products. Diamond foods plans to aggressively grow distribution and expand the Emerald and Pop Secret brand. Looking for growth and development with new products and continue to grow in the snacking industry. The strategies are being used to create and expand their specific target market. Diamond Foods Differentiation strategies include expanding from a narrow to a broad target market and introducing unique concepts to raise the bar for other competitors in the nut industry. Diamond has substituted focused low cost for low cost leadership and differentiation. This new direction started with replacing long time food industry president of Diamond foods with 33-year old Michael Mendes, who was Vice President of international sales and marketing. Over the past decade, Mendes has proven that a younger president attracting a younger crowd wasn't too "nutty" of an idea after all. The Diamond Foods' primary business plan focuses on low cost strategies in a broad target market.
While originally targeting a much more narrow market of simple walnut salad toppings, Diamond Foods has expanded to new demographics such as younger children and on-the-go snack consumers. By starting the new line of Emerald Nuts in 2000, the company was able to open multiple operating divisions; thus satisfying the increasing needs of a broader target market. By broadening the target market, trends began to develop which gave way to a new packaging concept. Diamond designed a distinctive plastic canister with an ergonomic shape that easily fit in a person's hand and could be carried around in a backpack or fit in a vehicle's cup holder. This illustration of uniqueness became a cost effective trend setter that stood out on the shelves. This concept forced corporations like "Mr. Peanut" to expand or die along with the older shoppers who used to purchase nuts in glass jars and cardboard cans. To differentiate themselves from the competition they focused on their strengths. New innovative packaging designs went main stream.
With strong and relevant marketing campaigns they became widely known and with the added benefits of becoming a publicly traded corporation new product lines were added. This finally gave the owners of the corporation a way to monetize the increased value of the enterprise. Though Diamond Foods' also has their weaknesses for example some people still believe that Diamond Foods' corporation is nothing more than a distributor of baking goods. Also nuts are a high-value commodity, and it accounts for 70% of cost of goods sold. Diamond Foods' has invested money in the research of walnuts and the role they play in reducing heart disease. This can potentially open new markets that not only look for a snack but a snack that is healthy, especially amongst senior and people at risk of heart disease. With the addition of new products like "Harmony" and "Pop Secret" Diamond Foods' has the opportunity to take a large share of the snack market share.
Though there's a lot of competition including Frito-Lay, Kraft, and ConAgra that can potentially become threats. Also loosing nut harvest due to natural disasters would dent the supply of quality nuts. So what's next for Diamond Food's should they expand and acquire new brands that other corporations cannot manage properly. Should they slow down and focus on their core products. It is still unknown whether Diamond Food's can successfully manage all of those brands simultaneously. Will the cost of running the new brands outweigh the benefits? Will people change their taste in snack foods, and what can the firm do besides introducing new product lines? Do they still hold the innovative skills that brought them to the spot light? In a place where futures are uncertain it is important to ask whether it will be smart of them to expand during a recession. Future plans need to be set and both need to address how the company will manage with economic downturn, that will certainly have an effect on how people behave when they go grocery shopping.
Related Topics