Detailed Analysis of Aerotek's Human Resource Department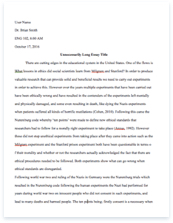 The whole doc is available only for registered users
Pages: 28
Word count: 6768
Category: Contract
A limited time offer! Get a custom sample essay written according to your requirements urgent 3h delivery guaranteed
Order Now
Abstract
Aerotek is an organization that offer business contract to organizations online. Their annual revenue is in excess of $ 2.7 Billion in 2008. As part of the Allegis Group, the company offers clients high value skills in various disciplines such as Services, Science, Energy and Environment, Engineering, auto industry and aviation. The company has excess of 4000 ground staff based in the US, Europe and Canada. Many of the fortunes 500 companies rely on Aerotek for their successful pasts and future. This paper will analyze Aerotek's Human Resources Department in terms of organizational strategy, structure human resources systems and selected administrative problems encountered at the company.
Introduction: Aerotek Incorporation and Mission
          Aerotek Incorporation belongs to the Allegis Group Incorporation. Allegis Group is the 6th biggest staffing company globally and the largest in the U.S. alone. Since its establishment in 1983, Aerotek has made very remarkable achievements, with the latest being the top US technical, engineering employee recruiter, scientific and clinical employee recruiting firm. Aerotek is also the 4th largest recruiting firm in industrial employees in the US. Aerotek Inc. headquarter is at Hanover, MD. (Aerotek Quick Facts, 2008, p.1).
           Aerotek has various staffing service avenues such as Aerotek Automotive, Aerotek Aviation LLC, Aerotek CE, Aerotek Commercial Staffing, Aerotek E& E, Aerotek Energy Services, Aerotek Professional Services, Aerotek Scientific LLC and Inprax. All these service lines are put together under the common mission, vision and core values of Aerotek Inc. with a revenue result of 2008 yielding $ 2.7 Billion. (Aerotek Quick Facts, 2008, p.1)
            Aerotek Inc. has various professional affiliates that enable it to achieve its mission, vision and core values. These affiliated are American Staffing Association (ASA); American Institute of Architects (AIA); Construction Management Association of America (CMAA; American Management Association (AMA); Design-Build Institute of America (DBIA); Society of American Military Engineers (SAME); Association of Clinical Research Professionals (ACRP); Mortgage Bankers Association of America (MBA) and other regional affiliates. (Aerotek Quick Facts, 2008, p.1)
             Aerotek Inc. has more than 150 locations all scattered at U.S. Canada and Europe. This grand human resource at Aerotek is used in additional diversity programs such as volunteer services to the society, diversity awareness, dissemination of values and education on diversity. This big human resource team also participates in corporate social responsibility initiatives such as Paralympics, USO and Ronald McDonald House Charities. (Aerotek Quick Facts, 2008, p.1)
              This far, it is evident that the Human Resource capacity at Aerotek has good to excellent integration, is focused on activity deployment, accepts learning opportunities and embrace modern market demands for services. No wander they have the following awards in their recognition; "Best Diversity Company 2008, Diversity Careers magazine"; "Pinnacle Award for Supplier Excellence 2008, Delphi"; "Top Supporter of Historically Black Colleges and Universities 2007
and Most Admired Company 2007, U.S. Black Engineer & Information
Technology magazine" ; "Diversity Trailblazer Award 2007, Black Engineer of the Year Awards" ; "Top Supplier 2007, Gulfstream Aerospace"; "Global Supplier Award 2007, PrO Unlimited" (Aerotek Quick Facts, 2008, p.1)
             Generally it can be observed that the past massive strides achieved by Aerotek are not a mean achievement. This is true considering the manner in which the Aerotek Inc. human resource values its clients and their integrity by fitting the right employee at various jobs while serving the customers perfectly. The Aerotek values are results oriented, client focused, operations with integrity and trust, personal development and having regard for diversity. (Aerotek Inc., 2008, p. 2)
              The Aerotek Vision is: "Aerotek is a team of driven, hard working, diverse individuals with strong character, building a company of which we can be proud. We
achieve greatness through no tolerance for mediocrity. We expect individual ownership and reward personal investment in Aerotek's success." (Aerotek Inc., 2008, p. 2). This vision statement is a testimony that Aerotek is focused on staff development by laying out clear reciprocation strategies whenever they accomplish the tasks at hand.
         The Aerotek Mission is: "We provide great people and personalized staffing services to value-focused companies. Our mission is to help our customers achieve their full potential as we achieve our own." (Aerotek Inc., 2008, p. 2). This mission statement is a testimony of how Aerotek integrates staff and customer in a potentially synergistic approach to achieve a win-win scenario by good decision making.
Aerotek Inc. Businesses & Its Expansion
            The core business of Aerotek is staffing. For 26 years to date, Aerotek, with its headquarters at Hanover has been a leader in various staffing fields. In these operations, Aerotek has over 150 contracted offices that are available US, Europe and Canada. This expansive business network that is also available at Portland, Tigard and Clarkamas and focuses on various professional staffing that earned Aerotek a leading position. The recognition was attributed to the innovative staffing plans. (Aerotek Inc., 2009).
            For over 25 year now, Aerotek has been expanding in all fronts organically, strategically and in structure. Earlier in 1983, Aerotek started as an engineering staffing firm with specific core business in aerospace and military sector. The commitment of the earlier management to succeed in the 1st year enabled the company to earn in excess of $1 million. The secret at that time was customer deliveries focus and not forgetting that the great expansion in economy was also in their favour. (Aerotek Inc., 2009).
            In 1989, Aerotek expanded it locations to Michigan in the staffing of mechanics and engineers. A year later, Aerotek ventured into staffing of telecommunications and information technology. The 1990 business performance earned Aerotek top recognition from IT Service Business report. In 1993, Aerotek took over staffing services from an E& E company that was web-based. In 1994, the Aerotek science staffing was rolled out with emphasis on biotechnology and medical sector. In 1995, Aerotek expanded to Canada and was located at Mississauga. In 1996, Aerotek expanded further to web based commercial staffing where staffs were able to upload their CVs and update at will. (Aerotek Inc., 2009).
            1997 saw Aerotek initiate the professional service that was inclusive across most professional industry. In 2000, Aerotek merged with a subsidiary of their parent group called Onsite Companies. That year, the service sales were above $ 1 Billion.  In 2004 the merger was renamed Aerotek Inc. for the purposes of strategic brand leverage. That same year, Aerotek was top in US survey for engineering staff recruitment. In 2006, Mentor 4 was acquired by Aerotek Inc. In 2007, another survey placed Aerotek top in engineering recruitment. In 2007, Aerotek continued to acquire more firms, this time, Kforce. In the current year, Aerotek is worth over $2.7 billion and is lead from Hanover, Md. (Aerotek Inc., 2009).
Organization & Decision – Making Authority
        The Aerotek Inc. organization and decision making authority is largely technology founded. Starting with the 'Vendor On-Promise' website page, a key staff representative is given authority over a team of online staff to oversee their day to day contract tasks execution. This authoritative platform enables the smooth operations especially when there is big work load. (Aerotek Inc, 2009).
                 The second category of authority making is the program management. In this case, various staffs are organized at different levels under a specific responsibility or team. They are accountable for work needs and goals. The third type of authority is the performance management. They are responsible for periodic updates of the staff
performance indicators and targets. These finding are later communicated back to the company for deliberation on the best course of action. (Aerotek Inc., 2009).
           The fourth type of authority is the recruiting management. They are mandated to use the 'Perfect Fit Program' to source for the right staffs for the tasks at hand. Part of the challenging task performed by this authoritative segment is measuring and matching skills and ability to perform. The final category of authority is the administration, which takes the top most responsibility of the overall process of staffing. The administration is also charged with the responsibility of processing salaries to the contract and ground staff, invoicing for facilities and services used and calculating staff benefits and compensations based on factors like time of service. (Aerotek Inc., 2009).
Budget
        The Aerotek budget is shoe string tight but sustainable. With the year 2008 revenue at $ 2.7 billion, which was about 47% of the bigger groups revenue, Allegis Group that was at $ 5.7 billion, Aerotek is capable to of meeting all its financial obligations to cater for the huge work force and operations facilities. Part of this budget goes towards Corporate Social Responsibility. For example, in 2008, Aerotek devoted over $116,000 to the Polar Bear Plunge campaign.
Employment Composition & Trends
        In terms of Human resource numbers, Aerotek Inc. has more than 1000 sales persons; more than 2000 recruiters; more than 6,500 customers and more than 45,000 contract staff. In keeping with trend, Aerotek deploys a multifaceted recruitment plan that embraces old and new sources. The Aerotek employees are composed of highly talented staffs that are up to most industry task deliverable. The employees are also able to fit in many cultural environments. (Aerotek Inc., 2008)
            The trendy employees are recruited via prominent web links such as US Black Engineer. Many Aerotek employees are networked directly from the colleges and universities. Additionally, Aerotek joins hands with firms like Advancing Minority Interest (AMIE), an initiative which has lead to the availability of a very diverse composition of work force. (Aerotek Inc., 2008, p.7).
             Aerotek, though their program of Most Valued Partner, has staff composition that focuses on helping customers who have minority background but project positive outlook on life. Therefore, Aerotek has staff composition from minority; American-Alaskan; ex war veterans; and historically oppressed humanities. Aerotek is composed of employees who are environmentally aware of issues and trends such pollution and extinction diversity. Such employees are considered as diversity champions. (Aerotek Inc., 2008, p.8)
Strategic Management Plan
          The Aerotek strategic management plan is composed of labor force that is modelled around work focus in the most cost effective approach under the prevailing financial situation around their main operations areas. The strategic plan also involves managing contract staff for busy organizations. This is a positive approach under current economic time and Aerotek Inc. is proud to be the out source for this service so that the busy organizations can focus on their core competencies. Aerotek Inc ensures that the staffs are used in way that maximize their productivity, efficiency and return on investments. (Aerotek Inc., 2009)
           Other than assurance on return on investment, the HR strategy offered by Aerotek enables the clients plan for their product and service delivery with better focus, source for product and services at the lowest cost, appraise the staff progress internally or externally, recruit, shortlist and employ the most qualified staff in the labor market, assess their periodic performance and above all assure of retention at work. The success of this strategy is seen in the financial returns and low rates of staff turnover. (Aerotek Inc. 2009).
 Major problems & Opportunities
          There are few gaps that have been noted in decision making at Aerotek as highlighted by this paper. The major problem and main issues are wrong decision or gut decisions being taken where policy is lacking in clear cut direction. This study sees opportunities in decision making in training. Additionally, this study see good decision making opportunities is HR at Aerotek can adopt fair behavioural interview approaches. This way, they get the opportunity to listen to the other parties view ahead of judgement. (Nehra, 2004)
         The other opportunity that is available is to use metrics and personnel talents ahead of personality approach. (Nehra, 2004)In my view, this approach has the strengths of reducing conflict at workforce. The opportunities such as interview style have been very successful in many organizations and yield better productivity at work. This approach has strengths of creating a friendly work environment and lack of staff suspicion.
           In term of succession planning of HR, mentoring is the latest mode of learning decision making opportunity. (Nehra, 2004). In my view, this approach has strengths of formal and gradual learning while being able to make wise judgement based on experience and good vision. Overall, this study will favour team consultation opportunities when it comes to decision making (Garvin & Roberto, 2001. p. 108-116). This approach is favourable as it creates consensus and common ground. In such cases, it is recommended that the Aerotek HR management should not be in a hurry to pass a majority vote consultation, but should take every stake holder view as equal among all.
Aerotek Company & the Role of Human Resource Function
       There is evidence that the Aerotek Incorporation's overall human resource functions and operations are successful. First, Aerotek has in-depth industry awareness, which enables the human resources to focus on whom to recruit. The HR function has experienced knowledge of skills identification for any job roles requirements. The HR has extensive network with the wider industry to enable them identify the most qualified staffs for commercial or clerical duties. (Aerotek Inc., 2009)
          Aerotek Inc. has a very efficient and time conscious system of response to upcoming recruitment tasks. To that extent, Aerotek has a robust data base where all potential applicants archive their professional resumes and CVs. The process of screening the potential applicants is though and focuses to the fitness of the jobs at hand. The Human resources offer a triple scope service to permanent employees, temporary to employ and fully temporary employees. Additionally the Human resource has the role of aligning the staff and giving feedback on their work progress. This system is done by providing data, evaluation of the data and operations cost focus.
Decision Making Authority in HR
       According to Nehra (2004), many important decisions are merely made on intuition that stems from inner self. This kind of decision making approach can prove tricky when managing a diverse work force such as Aerotek that has international locations and internet outreach strategies. Typically, when all applicants send their CV and resumes via web portals that are located in the Aerotek Inc. site, they may all meet the minimum criteria for the qualifications of the jobs at hand. However the best decisions are always made when there are face to face interview; note even telephone approaches are good enough. Lack of face to face interviews of the HR will lead to gut decisions being made at the expense of the best qualifications for the job at hand. (Huyashi, 2001, p. 59-65). In my opinion, this is one of the issues facing Aerotek Inc. with the possibility that they are missing out on the best people fit even though this is a conspicuous core vale statement in the organization.
          As if this observation is not enough, the decision making at Aerotek Inc. will sooner or later start yielding to activities of conflict at work as staffs fail to gel and workers start to go after each other. Therefore, it is imperative that the HR makes the best decision after a due diligence interview to catch up with all the information they need to know proactively. (Nehra, 2004).
         In the case study of Aerotek Inc., it has been noted that often the HR are under intense pressure to fill vacancies of to promote when there are instances of attrition. Further pressure arises when sections of management team is not delivery. Another factor that affects the decision making has been classified as environmental according to Nehra (2004). This aspect is not expected to affect Aerotek as such because most of their operations are technology bases to be affected by time and weather.
However the most prominent decision making aspect that is evident at Aerotek Inc. is internal factors. Certainly, some decisions in this organisation are sensible while others may be gut driven. The gut drive is common where policies like firing are grey and the HRM is a little edgy and high handed. Honestly, this kind of decision making is unproductive in the instances it is invoked at Aerotek. (Huyashi, 2001, p. 59-65).
Human Resources & technology
        Aerotek Inc. has a robust human resource and technology platform for the day to day operations. There is an onsite staffing website where staffs run activities like recruitment, where applicants for jobs are screened online, quizzed and pre-trained. The technology network is also used for management of feedbacks and appraisal reports.  The administration tasks at Aerotek have also received a boost from the use of technology. This is evident in the general human resource management, staff clocking systems, calculation of allowanced, compensations and other benefits as well as invoicing customers for services rendered. (Aerotek Inc., 2009).
         Aerotek Inc. has deeply vested interest in technology going by the strategic investment in netCENTRE Time & Expense. This advanced web portal is user friendly and cheaper as compared to human resource hard copy documentation. The technology has an authentication access plan which is integrated with a real time staff timer for aggregation of the number of hours they spend on the network. Additionally, there are functionalities like expense pages where workers can log into. (Aerotek Inc., 2009).
           The netCENTRE Time & Expense has other more complex functionalities other than the expense and time processes portals. The Aerotek staffs are capable of performing data mining and archiving of authenticated history. They are able to communicate via e-mails and charts platforms. The staffs are able to print out various reports at from their locations of work. The time keeping portal is credited for its applications in accounting for staff attendance, validity and ease of use. This way human resources can streamline costs while effectively communication with the staff on the ground. (Aerotek Inc., 2009).
Human Resource & Other Functional Operations
              The Aerotek Inc. human resource and other operations have been keeping pace with the current business environment. The human resource is enabling organizations to fit the right staff in the upcoming roles irrespective of the lengths of the assignments. Thus there is evidence that Aerotek has industry specific human resources that are capable of focusing on the specific professional challenges. The human resource at Aerotek is well prepared to advice other organizations on ways of optimizing operations costs with focus on high cost factors like overhead, procurement competence, and HR personnel. This process is done in a very professional way that will minimize attrition and overrun operations costs. The overall human resource operation is done from a web-based network solution. Aerotek Inc. is capable of developing a customerised solution to any interested organization (Aerotek Inc., 2009).
Human Resource Recommendations
          There are various recommendations that are actionable at Aerotek Inc. First, the HRM need to conscious of some heuristic operations that impact on the day to day actions of the workforce. Top of this list is the matter of judgement when recruiting staff, since that is the organizations core activity. This study would like to state that every fresh applicant for jobs is unique and should be treated on as is basis rather than projecting heuristic stereotypes. This recommendation starts to sees it step ahead once HR workforce is able to admit that man makes mistakes and in most cases is ready to change. This recommendation will also help in lowering instances of poor recruitments and hire.
             The second recommendation is the matter of biases. This is not a surprising observation at Aerotek Inc. especially when 90% of the workforce is connected by virtual technology. Thus it is very common to see invisible decisions made with those responsible hiding behind technology. This study strongly recommend that the virtual facility at Aerotek Inc. be considered as a means of communication rather than and ends to decision making.
                The third recommendation to Aerotek HR is on ability to recognize patterns at the workplace and amongst the workforce. When they see certain faults in operations that are consistent or certain staff feedback, this is a signal for the HRM to make fast decisions. A repeat of experience should be taken as a learning point for whatever observations art a hand. This study however recommends that these kinds of decisions should steer away from the influence of high pressure environment.
Aerotek & Employment Decisions
        The employment decisions at Aerotek are a continuous process. This observation is major based on the fact that they have a virtual recruitment network that enables firms outsource their staffing needs. Even though tight deadlines can sometimes cause pressure, Aerotek HR staffs have fair judgement on how to arrive at the best fit people for the roles at hand.
           The employment decisions at Aerotek are mostly guided by experience, career and qualifications. This enables Aerotek Inc. to make grievance free decisions that make most of the workforce happy. This has implications that the training and exposure in decision making is working somewhat, even though this could be calling for more reinforcements.
            The Aerotek Inc. employee decision making has elements of industry knowledge. This is the basis of the creation of the subsidiaries into the organization either by mergers or acquisitions. Since most of the decisions are professionally qualified, knowledge is very important to meet the core deliverables of the client firms. There is also evidence of team based decision making at Aerotek Inc. This has given the over 25 years old organization experienced organization impetus as the members in the team are able to iron out differences and strengthen weaknesses.
              Finally there is observation that management decision on employment of senior management that had internal pressure failed because objectivity was gagged and vision blinded while subjectivity was felt (Klein, 1998). This factor of personal agenda is very critical as such recruitment positions are critical in the organizations process. Therefore such high level positions are better of done by an external hiring firm then seconded by Aerotek Inc.
Human Resource Planning & Forecasting
               In this section, this study looks at how Aerotek Inc. plans the human resources in a visionary approach. There is observation that Aerotek Inc. is planning their human resource and forecasting by focus on the process. The HRM tries as much as possible to avoid short time solutions even though there are pockets of such cases occasionally. If Aerotek Inc. sticks to the grand strategy of process focus and forecasting, they stand to benefit in the continuous improvement steps in future.
             There is evidence that Aerotek Inc. team members are planning and forecasting whenever they have their periodic meeting where they exchange views. This is a positive step on their side can be a source of new product and service development to Aerotek Inc.
       The human resource planning and forecasting at Aerotek has been keen in application of the point raised in internal audits. This audit has issues raised, rating, actions required, responsibilities and deadline for actions. Even though it has been noted that audits are reactionary, in organizations like Aerotek, they have proved to be the starting points for planning and forecasting for growth and expansion.
           The Aerotek Inc. HR planning and forecasting is however in the process of setting up a system to enable data collection and projection for the customer demand. This kind of information will have a positive ripple effect in staff numbers planning as it will give a stable management sequence without peak spike. (Kwon, 2000, p. 17) In the end, the workforce can be assured of their job security and the organization will be able to budget funds appropriately.
             The Aerotek Inc. HR planning and forecasting has not put in place categories of IT workforce so that the internal and external training can be more horned to the changing trends. According to Kwon (2000, p. 17), this will enable any organizations to fine tune to changing technology trends at minimal costs. In fact if the organization wishes to migrate to other new working IT applications, the process would be so smooth and effective.
            The Aerotek Inc. HR planning and foresting has been very timely in the passing of information to all the workers online. According to Kwon (2000, p. 17), this will be helpful in organizational awareness and information on future learning opportunities. When everybody in the organization stays informed of upcoming plans, the organization is on the right track for forecasted change management.
            The Aerotek Inc. HR planning and forecasting management should ensure that all employees are well positioned in the IT utility so that they are flexible for change management such as horizontal transfer or vertical promotions within the organizations labor. According to Kwon (2000, p. 17), this kind of flexibility is good as a means of education and ultimately for job security.
          Aerotek Inc. should set up a long term budget for training of staff in the solution based applications in the organizations systems. According to Kwong (2000, p. 17), this will be good for the internal employees as they stand a better chance of work retention. Separate studies have shown that it is cheaper to train and retain workforce than to hire and train workforce from scratch.
Filling Job Vacancies
        The process of filling the job vacancy follows the attached Appendix I style on page 28 of this study. This format is applicable through out the Aerotek network and locations. This vacancy filling process is very professional and has an affinity for talented persons that are on the move to searching multinational corporations, medium and small scale businesses. There are two main job vacancies filling as earlier mention. These are the commercial jobs and the clerical jobs. (Aerotek Inc., 2009).
            The commercial labor force requirements include but are not limited to industrial assemblers, specialists, tour guides, work inspectors, truck loaders, mechanical maintainers, and specialised load handlers, process packing staff, cargo handlers and ware housing staff. On the other hand, the clerical job vacancies are office administration staff, typists, customer relationship staff, data archiving and mining staff, document control staff, inventory staff, procurement staff, mail delivery staff, product intake and release staff, switch board controllers among others.  (Aerotek Inc., 2009).
        Aerotek Inc. has rightfully earned its leading role and position in the field of job vacancy filling by good management of its subsidiaries. The Aerotek Automotive subsidiary is an expert in engineering staff and their assistants in the automotive sector. The Aerotek Aviation LLC subsidiary specializes in the job vacancy filling of aeronautical engineers and aviation mechanics. The Aerotek CE subsidiary specializes in aerospace engineers, defence staff and associated manufacturing staff. The Aerotek Commercial Staffing subsidiary specializes in staff to be employed in industrial ventures as well as their distribution chains. (Aerotek Inc., 2009)
            The Aerotek E&E subsidiary focuses in jobs vacancy filling in environmental and geophysical engineering. The Aerotek Energy Services subsidiary specializes on nuclear facilities staff, as well as the energy sector consultants. The Aerotek Scientific LLC subsidiary focuses efforts on medical personnel such as pharmacists, medical officers and laboratory technicians. Finally, the Imprax LLC specializes on staff for manufacturing and processing industries. (Aerotek Inc., 2009)
Problems in the Employment Staffing Process
              Considering that most of the Aerotek's tasks are technology based, the employment staffing process is faced by a range of problems. The first problem is the screening and vetting stage. Due to the huge number of applications that are submitted daily, the screening and vetting process can sometime be very slow unless if it is in a career field that has few qualified personnel. This problem is attributed to the fact that there are many people who are becoming aware of the Aerotek website and staffing strategies every day, yet the Aerotek Inc. screening staff number may be stagnant over a period because of cost concerns.
             The second staffing problem arises due to the verification of details. Since many applicants give details of their CV, it is the responsibility of Aerotek to verify most of the content details especially the validity of the academic qualification. This process compound the earlier mentioned matter of applicants' web traffic verses recipients' numbers. This verification process is also a very costly exercise that should ideally be focused on the short listed job applicants.
              The third staffing problem that Aerotek faces is the issue of privacy. Since the organization operates a recruitment exercise that is mostly web based, there could be many people out here who are very qualified but are uncomfortable to submit their details on the internet. Such scepticism is further extended to the view or experience of potential applicants that have had suffered identity theft in the past. It may take a lot of persuasions to convince such customer to sign up, log in and apply. This may become a cultural application matter that can deny the organization best available staffing opportunity.
Aerotek Company Summary & Evaluation
HR Effectiveness: Mission & Strategic Plan
         Aerotek is adheres to the Equal Employment Opportunity policy (EEO). The HR policies are thus effective in employing and recruiting potential staff in regard to the EEO. Where there are minority concerns, Aerotek has been effective in invoking affirmative action without causing feelings of discrimination. Aerotek keenly follows the Employment Directives and Regulations of the Federal and local authorities. (Aerotek Inc., 2008, p. 9).
           Except for minor cases, Aerotek has been effective in preventing discrimination or general unprofessional practices to job applicants as a requirement by Title VII. To that end, the human resource mission and strategic plan is an approach that is all inclusive on people from any race, creed, color, age, marital status, sexual orientation, religion, national origin and sex. (Aerotek Inc., 2008, p. 9).
         Aerotek has been effective in the assessment of the location management in compliance with the organization's mission, vision and values. This observation covers the Aerotek subsidiaries and contracted parties.  Any stake holder who has shown lax and non-conformance to the policies has been faced with disciplinary summons.
             As part of the corporate social responsibility, I think that Aerotek Inc. HR have been successful in protecting the environment by championing for use of recycled material, conservation of energy and for the adoption of more efficient technology to save on input resources. Most Aerotek Inc. offices have been provides with paper shredders to facilitate later recycling of paper in support for the companies cost cutting strategic plans. Additionally, the Aerotek Inc. operates photocopies that enable staff to print on both sides of the paper to save on paper costs.
             The Aerotek Inc. HR missions have been effective in the company's strategic plan to conserve energy and bring power usage costs down. For example, the staffs use either LCD of laptops that are known to be Energy Star conservers. 3 in every 4 employees of the organization are applying these hardware technologies. In fact, one of the Aerotek Inc. affiliates is responsible for refurbishing computers to reduce whole or parts waste.
            This study also adopted the 2009 -2010 Baldrige Criteria for Performance Excellence to valuate the Aerotek Inc. Overall, the Aerotek Inc. operations have an integrated approach whereby  they could score 70% + on strategic and forward planning (Baldrige National Quality Program, 2009, p. 74-75). First the HR leadership at Aerotek Inc. shows an effective approach that accommodates the various needs of the workforce staff. This has implications that the leadership at Aerotek is good to excellent in their day to day running of the operations and is able to learn from experience.
            The second evaluation is on Aerotek Inc. HR strategic planning. There is evident of a well deployed process with no glaring problems other than the pockets mentioned in this analysis. (Baldrige National Quality Program, 2009, p. 74-75). This has implications that the strategic planning process is conforming to upcoming trends that have enabled its existence for the last 25 years with focus on the organizations vision, mission and core values.
            The third evaluation is on Aerotek Inc. customer focus by the human resource. There is evidence of an integrated approach that accommodates the customer requirements while adhering to the Aerotek Inc. operations and offerings. (Baldrige National Quality Program, 2009, p. 74-75).  This has implications that Aerotek Inc. has a performance that attracts many customers who approve of their recruitment processes, while responding to the customer appraisals and concerns once the staffs have been hired.
              The fourth evaluation of Aerotek Inc. is on HR measurement, Analysis and Knowledge. There is evidence that Aerotek Inc HR has deployed a good method of measuring staff performance by use of web based timers, online appraisal and observation of the general customer feedback. (Baldrige National Quality Program, 2009, p. 74-75).   This has implications that the measurement analysis and knowledge management of the Aerotek staff that is important for their work execution is adopting beneficial trends that will enable the organization evaluate its own performance.
              The fifth evaluation of Aerotek Inc. is on their workforce focus. There is evidence that the Aerotek Inc. approach is bases on client facts with the goal of learning their requirements and sourcing for their specific job fit. (Baldrige National Quality Program, 2009, p. 74-75). This has implications that there is a good delivery to the customers to warrant their repeat purchase of the recruitment services.
           The fifth evaluation of Aerotek Inc. is on the recruitment process management. There is evidence that the process is based on an integrative approach that follows the customer needs. (Baldrige National Quality Program, 2009, p. 74-75). This has implications that the process management is showing good results where the customer is part of the technical feedback mechanism to enable Aerotek Inc. to plan effectively for the future.
Human Resource Problems
          In my experience with Aerotek has been facing four internal problems. First, is the matter of free and fair employment upgrades as alleged by sections of the work force. Many employees are particularly concerned on the promotion and upgrade procedures. They aver that the process is not adequately advertised. Therefore these employees hold that by some degree, some strategies off demotion of alleged non-performers and perceived top performers are at least discriminatory.
        The second HR problem that has been picked from the grape vine is transfer notices to staff. Some employees aver that often the notice is too short and does not give them adequate time to prepare their families for the relocation. Therefore, they are also loosing confidence on the process that is used to decide on who gets transfers. There are extremist views that some transfers are being engineered as disciplinary steps.
       The third problem is on process of decision making termination for alleged misconduct of non conformance to work regulations. Some employees are not confident with Aerotek's definition of gross misconduct. They feel that it is inadequate as stated in the policy and this loophole has regularly been exploited by some HR management authorities to terminate staff for issues that would have otherwise warranted a warning letter.
         The fourth HR problem at Aerotek is on training and apprenticeship. Due to the nature of the strategic plan, that is, work is mostly executed on web based platforms, there are sections of employees who feel that only those closer to the key organizational location get adequate trainings. The rest often receive learning and development material on internet or organizational portal. This is likely to cause disparities in knowledge perceptions and sections of the ground based employees are concerned.
Desirable Solutions
            In my view, there are desirable solutions to all the above problems. First, Aerotek Inc. needs to fully adhere to the non-discrimination policy not only on paper but in practice. This is particularly the case in the promotions and upgrade of staff. Aerotek Inc. must also endeavour to protect the minority by legal application of affirmative actions and adherence to employment contracts promise. When it comes to promotions, it is important that Aerotek carries out fair and transparent evaluations so that the merited staff can rise up the career ladder.
            The second desirable solution is on the matter of staff transfer notices. Aerotek must come up with a clearly stipulated policy on how staff can be transferred from one work location to the next. Possible, there should be a check off document where the staff signs to their consent of the transfer with acknowledgement that the process was free, fair and professional. Similarly the process should give staff with families' adequate time to prepare for social issues like housing and schools for their children. In adherence to non discriminatory policy, Aerotek should nullify any transfers that are done on disciplinary ground and deal with the matter at hand directly.
            The third desirable solution is on termination process. On the concerns that there are grey areas that are being exploited to terminate staff at work, the policy needs to be reviewed and all staff should be signatory to the new regulation after clarity. Ideally the process of termination should follow after three warning letters except in real cases of gross misconduct or as will be ethically prescribed by the new policy.
         The fourth desirable solution targets the issue of training development and apprenticeships. Aerotek should come up with a uniform training policy despite the fact that the organization's strategic plan is massive usage of web based solutions. If possible there should be roving training managers who travel from one area to the next to ensure uniformity of knowledge transfer or apprenticeship. Alternatively, since Aerotek seems to be a techno savvy organization going by their operations and strategic alignment, they should have video conferencing types of training on pod casting approach to ensure that the staffs have uniform access to training knowledge.
                         The fifth solution stems from the Aerotek problems in HR recruitment strategies. The organization need to make more effort in customizing the whole recruitment process. This is the only way they will keep of opinion of favoured, unaccountable and irregular standards of decision making. This will start from the organization getting a long term solution to their high key HR staffs turnover for the sake of continuity. If an organization is busy hiring all the time, they tend to lag at the learning phase most of the time instead of moving to the deployment phase.
         Finally, Aerotek should deploy periodic but consistent surveys on their staff benefits and compensations, job task review and industry competitive comparison. This evaluation and benchmark is important because they will be able to aim to be the best staff hiring practitioners in the world without relying on the spontaneous press surveys and magazine appraisals. When all this is done, it may be prudent for Aerotek Inc. to review the organizations mission, vision and core values for these high standards HR strategic operations.
Reference:
Aerotek Inc. (2009). Aerotek receives top staffing honor in Portland. Retrieved on
            March 31st, 2009 from
 http://www.aerotek.com/About-Us/Press-Release-10152.news
Aerotek Quick Facts (2008). p.1. Retrieved on March 31st, 2009, available at
            http://www.aerotek.com/About-Us/Default.aspx
 Aerotek Inc. (2008) Corporate Social Responsibility. Pp. 1-12. Retrieved on March
31st, 2009, available at   http://www.aerotek.com/Downloads/Aerotek_Corporate_Social_Responsibility_2008.pdf
Baldrige National Quality Program. (2009). 2009-2010 Criteria for performance
Excellence. Retrieved on April 1st, 2009, available at http://www.quality.nist.gov/PDF_files/2009_2010_Business_Nonprofit_Criteria.pdf
Garvin, D.A. and Roberto, M., (2001)."What You Don't Know about Making
            Decisions," Harvard Business Review, September p. 108-116.
Hayashi, A., 2001. "When to Trust Your Gut," Harvard Business Review, February
59-65
Klein, G., 1998.Sources of Power: How People make Decisions, Cambridge, MIT
            Press.
Kwon, N. (2000) Forecasting and Planning Human resources for information
technology. Seminar on Human Resources Development in Information Technology, retrieved o April 1st, 2009, from http://www.unescap.org/tid/publication/chap2_2138.pdf
Nehra, (2004). The landscape of decision making in human resources. Retrieved on
 April 1, 2009, available at http://www.boston.com/jobs/nehra/122004.shtml
Related Topics