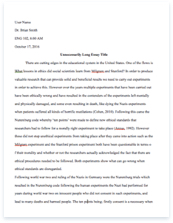 The whole doc is available only for registered users
A limited time offer! Get a custom sample essay written according to your requirements urgent 3h delivery guaranteed
Order Now
Executive Summary
Dell Computer Corporation was established in 1984 and today ranks among the world's largest computer systems companies. Dell pioneered the concepts of selling personal computer systems directly to customers; offering build-to-order computer systems; and providing direct, toll-free technical support and next-day, on-site service. The company designs and customizes products and services to end-user requirements, and offers an extensive selection of peripherals and software.
Dell's complete range of high-performance computer systems include: Dell Dimension and OptiPlex desktop computers, Latitude notebook computers, and PowerEdge network servers. The company's products and services are sold in more than 140 countries and territories to customers extending from major corporations, government agencies and medical and educational institutions to small businesses and individuals. The company employs approximately 11,000 people. Headquarters are located in Round Rock, Texas, with manufacturing facilities in Austin, Texas; Limerick, Ireland; and Penang, Malaysia.
History
At age 13 Michael Dell was already a successful businessman. From his parents' home in Houston, Dell ran a mail-order stamp-trading business that, within a few months, grossed over $2,000. At 16 he sold subscriptions to the "Houston Post," and at 17 Dell bought his first BMW. When he enrolled at the University of Texas in 1983, he was thoroughly bitten by the business bug.
Dell started college as a pre-med student, but found time to establish a business selling random-access memory (RAM) chips and disk drives for IBM PCs. Dell bought his products at cost from IBM dealers, who, at the time, were required to order from IBM large monthly quotas of PCs, which frequently exceeded demand. Dell resold his stock through newspapers (and later through national computer magazines) at 10-15% below retail.
By April 1984 Dell's dorm room computer components business was grossing about $80,000 a month — enough to persuade him to drop out of college. At about that time he started making and selling his own IBM clones under the brand name PC's Limited. Dell sold his machines directly to end-users rather than through retail computer outlets, as most manufacturers did. By eliminating the retail markup, Dell could sell his PCs at about 40% of the price of an IBM.
The company was plagued by management changes during the mid-1980s. Renamed Dell Computer, it added international sales offices in 1987. A year later it started selling to government agencies and added a sales-force to serve larger customers. That year Dell went public in a $34.2 million offering.
Dell tripped in 1990, reporting a 64% drop in profits. Sales were growing, but so were costs, mostly because of Dell's efforts to design a PC using proprietary components and RISC chips. Also, the company's warehouses were oversupplied. Within a year Dell turned itself around by cutting inventories and coming out with eight new products.
Dell entered the retail arena by letting Soft Warehouse Superstores (now CompUSA) in 1990 and office supply chain Staples in 1991 sell its PCs at mail-order prices. Also in 1991 Dell opened a plant in Limerick, Ireland.
In 1992 Xerox agreed to sell Dell machines in 19 Latin American countries. That year Dell sold a new line of PCs through Price Club (now Price/Costco). Dell opened subsidiaries in Japan and Austria in 1993 and began selling PCs through Best Buy stores in 16 US states.
The computer maker abandoned retail stores in 1994 to refocus on its mail-order origins. The company took a $40 million charge to retool its troubled notebook computer line and later that year released its Latitude notebook to general acclaim. The company also introduced a line of servers.
In 1995 the firm offered Pentium-based notebooks, and hastened the interest in its desktops by cutting prices and releasing a dual-processor PC. The following year Dell ramped up its efforts in the Asian computer market with new mail-order service in Hong Kong, Japan, and Singapore; a new Asia/Pacific Customer Center in Malaysia; and direct-sales operations in South Korea and Taiwan.
In 1997 Dell and Toronto-based Newcourt Credit Group formed Dell Financial Services, a joint venture that will provide financing for Dell customers. That year Dell also announced plans to enter the market for engineering, analysis, and design computers called workstations. Dell built up its consumer business in 1997 by separating that operation from its small-business unit and beginning a leasing program for individuals.
Current Situation (1997)
Computer Industry and Market Prediction
It is hard to believe that another year has gone by in an industry that used to live by Moore's law. Moore's law states that technology doubles every 18 months. While that maxim still works, at least when it comes to semiconductors, it doesn't accurately depict the greater changes the computer industry is going through at this time. The Internet seems to speed ahead in 1997, while the market is expanding in leaps and bounds. Last year at this time, market researchers predicted that we would see at least a 12% growth in PC sales. However, thanks to high demand in sub-$1000 PC's this Christmas, It is likely to see unit sales for 1997 at 20% or higher. Of course, with lower priced PC's gobbling up as much as 40% of retail, revenues may actually be down for this same time period.
At the beginning of the year, many thought that the New Computer (NC) was going to start taking off. At best, it is finding a niche in corporate offices where repetitive tasks are essential to productivity. The beginning of the year also saw many predict that information appliances would gain ground, and while Web TV and smart phones have debuted, they have not made any real impact in a market aimed at mainstream consumers.
Many also started out 1997 thinking that Microsoft just might have met their match from the Larry Ellison, Scott McNealey and the Java crowd, but as we head into 1998, Microsoft looks more in control of the market then ever. Indeed, Windows 98 upgrades should bring them great profits in 1998 and Windows NT 5.0 is on track to become a sturdy OS in all phases of corporate computing. With the introduction of two new mainstream user platforms for Windows CE in 1998, Microsoft could end up owning the standards for the consumer market as well.
The only predictions from the beginning of 1997 that has been accurate were the ones dealing with Apple Computer. While very few predicted that Steve Jobs would end up running the company, most market researchers did say that Apple would continue to lose ground in 1997. In fact, they have actually lost as much as 3% of their market share this year alone as Apple confused their developers and turned their backs on cloning partners.
1997 also saw the Internet become an important draw for consumers. Although the sub-$1000 price point got their attention, the Internet has become the reason they are going out and buying these low-cost PCs in such large numbers. The lure of the Internet as a tool for school age kids and its role as an information source for even mom and dad has finally turned the tide for many families that had resisted buying a PC up to now. 1997 will also be remembered as the year that the Justice Department put the heat on Microsoft and tried to rein them in a bit. They are currently being challenged over their monopolistic practices, and this fight over the inclusion of Internet Explorer 4.0 in current versions of Windows will continue to keep them under the scrutiny of government officials as well as the industry at large. So, with 1997 clearly behind us, what is in store for 1998?
The first prediction is that Intel will get the low-cost religion in a big way. While they have already made moves in this direction, Intel competitors such as National Semiconductor/Cyrix and AMD will force them even lower when it comes to semiconductor pricing for consumers. In fact, many analysts predict that by next Christmas, we will be talking about fully loaded PC's with a 200 MHz processor and 16 Megs of DRAM and at least a 12X CD ROM drive with a street price of around $500, without monitor. Add the monitor and a 2 gig hard drive and we are still talking about a complete system for about $750-$800. According to the Computer-World, the magazines for IS professional, Customers will be able to get the system above and a 600 dpi color inkjet printer all for around $900-$1000 by next Christmas'98.
The second prediction is that there will be a move to make CD-RW the next floppy. Although the DVD RAM camp will try and make this the re-writable standard, the backward compatibility of CD-RW and then DVD RW that comes out of the HP camp is more likely to get the lion's share of at least the business mindset by the end of 1998. 1998 will also bring the introduction of something that will be called the Auto PC. At last fall's Comdex, IBM took the lead and showed a network PC embedded into the dashboard of a sport utility vehicle. However, Microsoft and others will start touting their own version of an Auto PC with Internet connections and by this time next year we will even see some autos with a PC based Internet architecture built right into to some luxury vehicles.
Analysts expect to see the fight for the digital living room between PC and consumer electronics vendors heat up significantly. Microsoft and their Web TV Plus will lead the charge, while NCI and their Internet TV concept will also gain some ground. Indeed, at the end of 1997, Scientific Atlanta chose the NCI software for their digital set-top box and it would not surprise me if their main competitor, General Instruments, decides to go the way of Windows CE.
At the same time, digital media reference designs from AMD/Cirrus Logic and National Semiconductor / Cyrix will catch the attention of mainstream PC vendors who are also lusting after the digital living room. This design includes 3D surround sound stereo, DVD ROM, 32 Megs of DRAM, a 1.6 gig hard drive and MPEG video in a single box that connects to the TV. While it does not deliver enhanced TV like Web TV does, it would give the user quite a powerful system for the living room that could be used for various purposes.
Another interesting trend for 1998 will be the purchase of sub-$1000 PC's as dedicated Internet access devices in upscale homes. We are starting to see people who normally use the PC in the den for productivity look for a second PC that could be dedicated for Web surfing and email. The reason for this is that they do not want their productivity PC to catch any possible virus or infections from Internet and Web data transfers. Dedicating a PC for this type of Web access guarantees that their important PC has no conflicts and protects their work from outside influences.
Another thing that 1998 will bring will be the introduction of a Web based phone into the home. Cidco, Sanyo, Brother and others will take aim at the kitchen by providing an all-in-one device that can make voice calls, do email and use the Web as a telephone directory.
As for industry growth, most market researchers still see a strong US market, with about an 18% increase in 1998. Europe will also be around 18-20% but Asia should see a slow down due to their current economic problems. Growth there may be only about 10% in 1998.
With 1997 behind us and the market moving at lightning speed, the outlook for the PC industry does look pretty good. While there could be some hiccups, 1998 seems to be on track to be a banner year with some exciting new products paving the way for PC technology to gain more ground in both the office and the home.
Inside Dell Computer, Inc.
It's amazing to see how this small company does grow bigger in Texas. Austin area-based Dell is the world's leading direct seller of computers, with international sales accounting for an ever-growing portion of revenue. Dell makes its own line of desktop PCs, notebook computers, and servers. More than 90% of them are sold to businesses and government entities. It also markets a variety of compatible peripherals and software from other manufacturers.
With the industry standard Wintel platform (Microsoft Windows operating system and Intel microprocessor) as its foundation, Dell beats the competition by offering custom-built products directly to computer users. Customers can order by phone or over the World Wide Web, where the company is selling as much as $6 million worth of computers daily and expects to be processing half of its transactions by the year 2000.
Dell's built-to-order boxes mean lower inventories, so the company can offer the latest technologies. Lower inventories also translate to lower costs and, therefore, higher margins for the company. Looking to apply its winning strategy in a new theater, Dell introduced its first line of workstations, based on the Windows NT operating system. Founder and Chairman Michael Dell, who despite his youth is the longest-tenured CEO at any major US computer firm, own 16% of the company. (#190 in FORTUNE 500 & #226 in Hoover's 500)
Officer and Employees (Source: Hoover Online)
Chairman and CEO: Michael S. Dell, age 32, $1,993,371 pay
VC: Morton L. Topfer, age 60, $1,575,898 pay
VC: Kevin B. Rollins, age 44, $828,150 pay (prior to promotion)
SVP and CFO: Thomas J. Meredith, age 46, $928,779 pay
SVP; General Manager, Europe: Martyn R. Ratcliffe, age 35, $990,908 pay
SVP Desktop and Workstation Business: G. Carl Everett Jr., age 47
SVP Law and Administration: Thomas B. Green, age 42
SVP, Server Group: Michael D. Lambert, age 50
SVP Relationship Group: Joe Marengi
SVP, Desktop Business Unit: D. Scott Mercer, age 46
President, Europe, Middle East, and Africa: Jan Gesmar-Larsen, age 37
VP; General Manager, Japan: Hiroshi Fukino, age 55
VP and Chief Information Officer: Jerome N. Gregoire, age 45
VP; General Manager, Asia/Pacific: Phillip E. Kelly, age 39
VP; General Manager, Preferred Accounts Division: John Kinnaird
VP World Procurement: John K. Medica, age 38
VP Human Resources: Julie A. Sackett, age 53
VP Finance and Corporate Controller: James M. Schneider, age 44
VP and Treasurer: Alex C. Smith, age 37
VP Value-Added Services: Bill Waas, age 49
Auditors: Price Waterhouse LLP
1997 Employees: 10,350
1-Yr. Employee Growth: 23.2%
Location and Market (Source: Hoover Online)
Headquarters: One Dell Way, Round Rock, TX 78682-2244Phone: 512-338-4400Fax: 512-728-3653
Web Site: http://www.dell.com
Dell sells its products in more than 140 countries. The company has
manufacturing facilities in Ireland, Malaysia, and the US.
1997 Sales
$ Mil. % of total
Americas 5,279 68
Europe 2,004 26
Asia/Pacific 476 6
Total 7,759 100
Product and Operation (Source: Hoover Online)
1997 Sales % of total Desktop systems 78
Notebooks 18
Servers 4
Total 100
Selected Products:
Computer peripherals
Desktop computers (Dimension, OptiPlex)
Notebook computers (Inspiron, Latitude)
Servers & workstations (PowerEdge, WorkStation)
Service and support
Software
Competitors (Source: Hoover Online)
Acer
Apple Computer
Canon
Compaq*
Digital Equipment
Fujitsu
Gateway 2000*
Hewlett-Packard IBM*
Machines Bull
Matsushita
Micro Warehouse
Micron Technology
NCR
Oki Electric
Packard Bell
Philips Electronics Tandy
Toshiba
Unisys
Siemens
Sony
Sun Microsystems
Sharp
Hyundai
Hitachi
* Note: The big-bold-italic-red printings are the main competitors for Dell.
Financials (Source: Hoover Online)
Ticker symbol: DELL 1998 Revenue ($ mil.): 1998 Net Income ($ mil.):
Exchange: NASDAQ 12,327.0 944.0
Fiscal year-end: January
1-Yr. Revenue Growth: 1-Yr. Net Income Growth
58.9% 82.2%
Dell Computer Corporation
NASDAQ: DELL Fiscal Year-End: January
Data Definitions
Market Data | Comparison Data | Detailed Annual Financials | Detailed Quarterly Financials | Historical Financials & Employees | Real-time SEC Filings | Investor Resources
Year Revenue
($ mil.) Net
Income
($ mil.) Income
as %
of sales Stock Price ($) P/E Per Share ($) Empts.
FY
High FY
Low FY
Close High Low Earns. Div. Book
Value
1997 7,759 518 6.7% 18.09 3.34 16.53 27 5 0.68 0 1.16 10,350
1996 5,296 272 5.1% 6.17 2.47 3.42 18 7 0.34 0 1.30 8,400
1995 3,475 149 4.3% 2.98 1.20 2.66 15 6 0.20 0 1.03 6,400
1994 2,873 (36) — 3.07 0.87 1.38 — — (0.07) 0 0.78 5,980
1993 2,014 102 5.0% 3.12 0.94 2.89 18 6 0.17 0 0.63 4,650
1992 890 51 5.7% 1.51 0.84 1.33 17 9 0.09 0 0.48 2,970
1991 546 27 5.0% 0.97 0.19 0.94 16 3 0.06 0 0.24 2,050
1990 389 5 1.3% 0.40 0.19 0.19 20 10 0.02 0 0.18 1,500
1989 258 14 5.6% 0.53 0.32 0.40 13 8 0.04 0 0.17 1,175
1988 159 9 5.9% — — — — — 0.06 0 0.07 —
1997 Year-End Financials
Debt ratio: 2.2%
Return on equity: 64.3%
Cash ($ mil.): 115
Current ratio: 1.66
Long-term debt ($ mil.): 18
Shares Outstanding: 692
Dividend yield: —
Dividend payout: —
Market value ($ mil.): 11,442
Main Competitor's financial comparison
Company Ranking for: (Source: CorpTech, Technology Company Information)
Company Employment Growth in 1997 Growth projected for 1998 Annual Sales Revenue Sales per Employee
Dell 18 of 3,011 123 of 2,777 N/A 12 of 2,966 178 of 2,952
Compaq 14 of 3,011 N/A N/A 4 of 2,966 108 of 2,952
IBM 1 of 3,011 738 of 2,777 N/A 1 of 2,966 422 of 2,952
Gateway 2000 25 of 3,011 802 of 2,777 N/A 17 of 2,966 158 of 2,952
Description and Financial Review for: (Source: Hoover Online)
1. Compaq Computer Corp
Compaq Computer, Corp. leads the PC market and still isn't satisfied. The Houston-based company is logging experience in handheld systems and other new fields in efforts to become the top global computer company. Compaq is the world's leading PC maker with about 10% of the global market, and it's churning out more new products than ever before (PCs account for about half of sales). Other Compaq products include servers that run distributed networks of computers, consumer systems, and communication tools.
Compaq's planned purchase of Digital Equipment Corp. and its purchase of struggling Tandem increase its depth in the high-end hardware market. (The deal for Digital, the biggest acquisition in the history of bits and bytes, would create the world's second-largest computer firm, behind IBM.) Compaq also acquired modem maker MicroCom to boost its remote-access business.
The firm's latest products emphasize diversity, such as clustered, high-end PC servers that link several systems' resources, and machines that compete with low-end UNIX systems. The expansion has its price — an entry into the home information appliance market, its PC theater developed with Thomson S.A., was killed after less than a year due to bad reception in the marketplace. What the company lacks in analysts' eyes is competitive delivery and network service. The majority of Compaq's revenues come from sales to corporate customers, but it also markets products to home users, governments, schools, and students. (#60 in FORTUNE 500 & #41 in Hoover's 500). Source: Hoover Online
Compaq Computer Corporation
NYSE: CPQ Fiscal Year-End: December
Data Definitions
Year Revenue
($ mil.) Net
Income
($ mil.) Income
as %
of sales Stock Price ($) P/E Per Share ($) Empts.
FY
High FY
Low FY
Close High Low Earns. Div. Book
Value
1997 24,584 1,855 7.5% 39.78 14.20 28.25 33 12 1.19 0 6.21 32,656
1996 18,109 1,313 7.3% 17.43 7.18 14.88 20 8 0.87 0 4.49 18,900
1995 14,755 789 5.3% 11.35 6.23 9.60 19 10 0.60 0 3.45 17,055
1994 10,866 867 8.0% 8.43 4.83 7.90 12 7 0.68 0 2.90 14,372
1993 7,191 462 6.4% 5.05 2.78 4.92 505 278 0.01 0 2.10 10,541
1992 4,100 213 5.2% 3.32 1.48 3.25 20 9 0.17 0 1.67 11,300
1991 3,271 131 4.0% 4.95 1.47 1.76 50 15 0.10 0 1.53 11,600
1990 3,599 455 12.6% 4.52 2.36 3.75 13 7 0.34 0 1.44 11,400
1989 2,876 333 11.6% 3.75 1.97 2.65 14 8 0.26 0 0.99 9,500
1988 2,066 255 12.4% 2.19 1.40 1.99 10 7 0.21 0 0.70 6,900
1997 Year-End Financials
Debt ratio: 0
Return on equity: 19.7%
Cash ($ mil.): 6,418
Current ratio: 2.31
Long-term debt ($ mil.): 0
Shares Outstanding: 1,519
Dividend yield: —
Dividend payout: —
Market value ($ mil.): 42,912
2. IBM (International Business Machine Corp.)
IBM's safety net turned out to be a web — the World Wide Web. Armonk, New York-based International Business Machines is the world's top provider of computer hardware, software, and services. Not long ago the bottom had dropped out on sales of IBM's mainstay mainframe and midrange computers. But with airlines, insurance companies, and banks relying on mainframes for their vast databases, and with the booming Internet business demanding big servers, business has been on an upswing.
Software and service revenues are also strong. Notes software from IBM's Lotus Development subsidiary has more than nine million users worldwide. And services, once a freebie for big customers, now account for one-fifth of IBM's sales.
Big Blue's shedding of its longtime image as the quintessential button-down establishment was engineered by CEO Louis Gerstner, who became head of the ailing firm in 1993. Gerstner cut the workforce, shook up entrenched management, resuscitated the mainframe, and refocused the company on selling systems and support services.
Gerstner is betting IBM's future on the networked world. The company is making every piece of hardware network-ready and has released the industry's first network appliance, the IBM Network Station. Software units, Lotus and Tivoli (systems management software), focus on products for corporate intranets and new Web technologies. Acquisitions are also expanding IBM's Web presence; for example, it recently purchased a majority stake in NetObjects, which makes Web site development software. (#6 in FORTUNE 500 & #6 in Hoover's 500). Source: Hoover Online.
International Business Machines Corporation
NYSE: IBM Fiscal Year-End: December
Data Definitions
Year Revenue
($ mil.) Net
Income
($ mil.) Income
as %
of sales Stock Price ($) P/E Per Share ($) Empts.
FY
High FY
Low FY
Close High Low Earns. Div. Book
Value
1996 75,947 5,429 7.1% 83.00 41.56 75.75 17 8 5.01 0.65 21.04 240,615
1995 71,940 4,178 5.8% 57.31 35.13 45.69 16 10 3.53 0.50 20.24 225,347
1994 64,052 3,021 4.7% 38.19 25.69 36.75 15 10 2.51 0.50 19.00 219,839
1993 62,716 (8,101) — 29.94 20.31 28.25 — — (7.11) 0.79 16.04 256,207
1992 64,523 (4,965) — 50.19 24.38 25.19 — — (4.35) 2.42 24.17 301,542
1991 64,792 (2,827) — 69.88 41.75 44.50 — — (2.48) 2.42 32.40 344,396
1990 69,018 6,020 8.7% 61.56 47.25 56.50 12 9 5.26 2.42 37.48 373,816
1989 62,710 3,758 6.0% 65.44 46.69 47.06 20 14 3.24 2.37 33.50 383,220
1988 59,681 5,491 9.2% 64.75 52.13 60.94 14 11 4.64 2.20 33.36 387,112
1987 54,217 5,258 9.7% 87.94 50.00 57.75 20 11 4.36 2.20 32.04 389,348
1996 Year-End Financials
Debt ratio: 31.3%
Return on equity: 25.4%
Cash ($ mil.): 7,687
Current ratio: 1.20
Long-term debt ($ mil.): 9,872
Shares Outstanding: 1,016
Dividend yield: 0.9%
Dividend payout: 13.0%
Market value ($ mil.): 76,959
3. Gateway 2000, Inc
Gateway 2000 is one of the leading direct marketers of personal computers in the world. The company develops markets and manufactures and supports a broad line of big screen PC/TVs, desktops and portable PCs used by businesses, individuals, families, government agencies and educational institutions.
Gateway 2000 thrives in the fast paced environment of the PC industry, one of the most competitive businesses in history. Gateway 2000 wants corporate America to see spots. The North Sioux City, South Dakota-based maker of IBM-compatible PCs is the US's #2 direct marketer of computers (behind global leader Dell). Known for packaging its PCs in boxes spotted like Holstein cows and then shipping them straight to consumers, Gateway is now targeting big businesses as the recipients of more of its systems.
European operations are based in Dublin, Ireland. Active European markets now include the United Kingdom, Ireland, France, Germany, Belgium, Luxembourg, Switzerland, Austria, Sweden and the Netherlands. Along the Pacific Rim, the company has sales and support operations in Japan and Australia, and manufacturing in Malaysia.
Gateway has expanded its revenues more than 35% annually by offering products directly to computer users ordering by phone or Web site instead of through resellers, a tactic that cuts costs by avoiding profit markups. It also lets the company get the latest technology to market faster:
Gateway was among the first PC makers to add color monitors, Pentium microprocessors, and CD-ROM drives as standard features. To correct its traditionally weak corporate standing (the majority of its business clients are small and medium-sized companies), Gateway has doubled the sales and service staff and worked to become more global itself (expanding Pacific Rim sales, among other things). The initial products in the new business line include the first NetPCs, stripped-down computers that cost under $1,000 (without a monitor).
Pony tailed chairman and founder Ted Waitt and his brother Norm own 46% and 9% of Gateway, respectively. (#284 in FORTUNE 500 & #288 in Hoover's 500). Source: Hoover Online.
Gateway 2000, Inc.
NYSE: GTW Fiscal Year-End: December
Data Definitions
Year Revenue
($ mil.) Net
Income
($ mil.) Income
as %
of sales Stock Price ($) P/E Per Share ($) Empts.
FY
High FY
Low FY
Close High Low Earns. Div. Book
Value
1996 5,035 251 5.0% 33.13 9.00 26.78 21 6 1.61 0 5.31 9,700
1995 3,676 173 4.7% 18.75 8.00 12.25 17 7 1.10 0 3.73 9,300
1994 2,701 96 3.6% 12.38 4.63 10.81 20 8 0.61 0 2.60 5,442
1993 1,732 151 8.7% 10.75 8.38 9.81 15 12 0.71 0 1.94 2,832
1992 1,107 106 9.6% — — — — — — — — 1,369
1991 627 39 6.2% — — — — — — — — 657
1990 276 17 6.2% — — — — — — — — 303
1989 71 4 5.6% — — — — — — — — 150
1988 12 0 2.7% — — — — — — — — 40
1987 2 — — — — — — — — — — 11
1996 Year-End Financials
Debt ratio: 0.9%
Return on equity: 30.7%
Cash ($ mil.): 516
Current ratio: 1.65
Long-term debt ($ mil.): 7
Shares Outstanding: 154
Dividend yield: —
Dividend payout: —
Market value ($ mil.): 4,111
Key Issues
SWOT Analysis
Strengths
* High performance and Low price
* Direct marketing
* High sensitivity of the customer needs (because it sells direct and has direct contact with its customers)
* Custom Configured product
* Catalog/mail out database of customer
* Its commitment to sold relative high quality, relative low price products that are custom configured
* Have the best customer satisfaction in the industry: warranty packages, installation, maintenance, repair services, and user support
* Service Innovation & Recognition
* Value added service
* The second largest PC manufacture in the U.S. market and the third largest PC in the world, rank at 190 position in the Fortune 500
* Efficient distribution channel keep the production cost low
* A substantial cost advantage coming from the reseller's markup, the costs and risks associated with carrying large inventories of finished goods.
* High growth (look at the competitor comparison)
* Service and Support as the ultimate competitive weapons in this maturing industry / customer satisfaction strategy. (Source: "Making the right choices for the new customers")
* Outsource the unnecessary component and the component that doesn't give big added value
* Keep its product open to the change or upgrade and adjustable or doesn't need change on the software application/ system. (open architecture)
Weaknesses
* Not have much indirect distribution / Under-distribution
* Stock Keeping Unit / Inventory
* Not have so many product lines (2 for desktop, 2 for laptop/notebook and 2 for workstation)
* Lacked of / neglected laptop computers / Notebook, which is the hottest bit of the PC market
* Lack of diversifying distribution channel (too much focus on the direct channel)
* Its stock control and product forecasting systems could not keep up with its growth
* Dependent too much on the Wintel architecture. Dell Computer is the only manufacture that uses no other brand processor except Intel and the only manufacture who offers an operating system from Microsoft for all of its broad range of product.
* Not have so many resources in the computer networking, system and network integrators, which are combination of software, hardware, and peripherals. This market is more likely safer compare to the PCs and promising much higher profit margin. (This market has boomed by 20% every year).
* Unclear segmentation target customer
* Negative effect of direct marketing strategy. Because of this strategy, Dell lost the opportunity to gain the first buyer customer.
* Not have so much Financial Resources for developing its own project development. Ex: build its own monitor or build its own modem.
Opportunities
* Fastest Growing market in the Notebook segment
* International Growth opportunity; Japan (Dell is the ninth largest local vendor in Japan), Korea, Europe, Asia, Africa
* To be the most leading computer industry in terms of efficiency, profit margin, return on equity (ROE) and innovation
* PC's is a huge market (Every person buys approximately 3 PCs every 10 years, The U.S. statistics)
* Huge opportunities to enter the derivation of the PC market, such as software, printer, scanner, and peripherals.
* Develops and markets its own operating systems that built based on the order of its customer
Threats
* Wintel Architecture
* Currency Exchange (36% revenues from international sales)
* Government Regulation, such as Recycling, EPA
* Because of its main customer is large company, it means they have a buying power and this could squeeze its profit margin
* Gateway 2000 is the closest competitor which has the same strategy (direct marketing, cut mark up cost, custom build computer and target the same segment customer; such as middle size and big corporation customers). In addition, Dell has to face head to head competition with Gateway 2000 in the same country; because both of them have the plants in the same country: Ireland & Malaysia.
* Short product life cycle of the semiconductor from 5 years to 3 months (Rapid technology cycles).
* Operating in one of the most competitive business in the history.
* Product Transitions.
* Production Forecasts / high degree of uncertainty demand.
* Technology standards and Key licenses.
* System Implementation (the risk of implement the new system).
* Credit Risk
* Year 2000 Compliance
Objectives
1. The most efficient and effective company in the computer industry
Dell is best known for establishing a direct distribution system. The traditional distribution system, indirect distribution system was very inefficient, because the reseller stores charge a 25-30 per cent mark-up for a computer. Beside that most salespeople do not know much about computers they sell.
2. Provide the best customer satisfaction in the computer industry
Satisfying customer involves meeting their specific needs, which makes segmentation and customization necessities.
3. The most profitable company in the computer industry that produce high ROE, ROI and profit margin
So far Dell has lead the great financial performance in the computer industry. This competitive strength is gained from the combination of its strategies above; the most efficient and effective company and provide the best customer satisfaction in the computer industry.
Marketing Strategy
1. Focus on high margin customers: Large Customer, such as large companies, Government and Education and Midsize companies and Small Business.
2. Stay on direct marketing and not rely on traditional retailing
3. Outsourcing the PC's component to the independent manufactures and outsourcing the after sales service, then integrate and treat them as if they are inside the company (this will be explain in the next section).
Action Plans
Target Markets
From the data "Customer Group" (Dell Computer Corporation: Formulation Strategy), most of Dell Computer sales comes from Major corporate, Government, and Education Accounts. This data could support the strategy choice to focus chiefly on corporate customers while de-emphasizing consumers. In turn, Dell should allocate a substantial portion of its marketing resources to reaching customers through conventional retail distribution.
In order to make the segmentation success, Dell Computer should make it as clear as possible. Here is the example that we got from the article "The Power of Virtual Integration: an Interview with Dell Computer's Michael Dell".
Segmentation lets Dell Computer tailor its program to meet the customer' needs. Moreover, Segmentation allows Dell Computer closer to its customer and it allows Dell to understand their needs in a really deep and real time way. This closeness gives the company access to information that is absolutely critical to its strategy. In addition, it also helps the company to forecast what the customers are going to need and when. And good forecasts are the key to keeping the cost down.
Target Segments
Dell's direct marketing strategy made Dell PCs more interesting for novice /advance computer buyers (not first time buyer). Dell use World Wide Web to market its products, instead of 800 number and catalog / mail. Dell's research profiled its typical customers as knowledgeable about computers, up to date on new systems, and specific about the product they want. These kinds of customers do not need or want the hand holding assistance provided at retail outlets.
Internal Operations
To accommodate its customer profile, Dell developed flexible manufacturing techniques. These techniques enable the company to build a customer's computer virtually to order (custom build PCs through World Wide Web, instead of mail and catalog or telephone). Using different components for each order in Dell customs configured computers to meet customers' specifications.
Instead of developing FMS, Dell also built a virtual integration between several strategies including customer focus, supplier partnerships, and mass-customization, just in time manufacturing. The virtual strategy itself means a technique how to combine that piece of strategies in the highly innovative way: technology is enabling coordination across company's boundaries to achieve new levels of efficiency and productivity, as well as extraordinary returns to investors. In a simple way, it means Dell basically stitch together a business with partners that are treated as if they are inside the company.
Virtual integration harnesses the economic benefits of 2 very different business models. It offers the advantages of a tightly coordinated supply chain that have traditionally come through vertical integration. At the same time, it benefits from the focus and specialization that drive virtual corporations. Virtual integration as Michael Dell envisions it, has the potential to achieve both coordination and focus. (Source: "The power of Virtual Integration:", Harvard Business Review, March-April 1998).
Beside that Dell marketing department are finding that data base strategies help them to better serve its customers. In dealing with large number of customers, it is difficult for marketers to serve them adequately. But, with a data-base strategy, they can gather insights and better understanding their customers' expectations. In fact, Dell Computer Corp. has identified at least US $ 100 million in revenue opportunities within existing accounts by using a relationship data base strategy when it started in 1994.
To gather data for the project, Dell used a telemarketing procedure that could keep customers on the line long enough to give a lot of information. The ultimate goal was a 27-minute conversation (Direct contact and gather information). And the resulting data base includes planned purchased, Dell's projected share of those purchases, and the timing of purchases so Dell could determine how often to call customers.
Cost Control
In order to gain high profit margin, the cost should be kept in line. Dell has already implemented this by carrying fewer inventories (35 days' worth versus 110 days for Compaq Computer Corporation). Such flexibility allows Dell to uses its mail order expertise to introduce new and more expensive models faster that it could through the longer manufacturer to distributor to retail channel. Moreover, by reducing operating costs (Dell's is 5.4 % of revenues versus 13 percent for Compaq) and by eliminating the middleman markup, there are more opportunities for marketing and sales to undercut the major brands after tapping other strategy options. Look at the chart below:
1. The dominant model in the personal computer industry – a value chain with arms-length transactions from one layer to the nest
2. Dell's direct model eliminates the time and cost of third part distribution
3. Virtual Integration works even faster by blurring the traditional boundaries and roles in the value chain
Channel Innovation
Dell marketers recognize that getting comfortable with their current direct channel approach could limit expansion, especially in global markets that lack the sophisticated communications and delivery systems of North America. So by experimenting with the new distribution channels, managers at Dell continue to investigate new distribution concepts such as interactive mall and marketing via Internet.
According to the InfoWorld (Tebbe, Mark), Dell Computer Corporation shows that Web-based business is not just a dream. In fact, the company now sells more than US $ 1 million worth of computing equipment per day via the Internet. This revenue is growing by 20 percent each month. Dell has quickly created a sales channel that should deliver more than $400 million this calendar year.
Controls
Performance Metrics. These metrics are financial measurement, such as balance sheet and the Profit & Loss of the company. These tools are used to manage operations.
From the balance sheet we may track:
– How many days of inventory turnover; Higher means better.
– Account Receivables and Payables.
The real time performance measures in the P&L. We may split P&L by segments, by product and by country.
Feedbacks are being collected from four sources. Feedbacks come from the customers, from suppliers, and one from employees and the others from information system. The key to manage this work is how to release the information flows in the way that enhances the speed, either directly or indirectly.
Platinum Council and Team account. These teams are formed to serve large account customers only such as Boeing, MCI, etc.
BIBLIOGRAPHY
"Channeling their energies"; by Paley, Norton; Sales and Marketing Management magazines.
"THE POWER OF VIRTUAL INTEGRATION: AN INTERVIEW WITH DELL COMPUTER'S MICHAEL DELL"; by Magretta, Joan; Harvard Business Review edition March-April 1998.
"Dell shows that Web-based business isn't just a dream"; by Tebbe, Mark; Infoworld.
"Dell hopes to up channel business by going after regional resellers"; by Zarley, Craig; Computer Reseller.
"Dell Computer Corporation"; Hoover's Company Profiles; WWW.HOOVERS.COM
"Compaq Computer Corporation"; Hoover's Company Profiles; WWW.HOOVERS.COM
"IBM Corporation"; Hoover's Company Profiles; WWW.HOOVERS.COM
"Gateway 2000 Corporation"; Hoover's Company Profiles; WWW.HOOVERS.COM
"Making the right choices for the new consumer"; by Dell, Michael S; Managing Service Quality.
"1997 Warp-Up and 1998 Predictions"; by Creative Consumer Marketing
"Service sells"; by Dell, Michael S; Executive Excellence magazines.
http://www.dell.com
http://www.compaq.com
http://www.ibm.com
http://www.gateway.com
http://www.hp.com
Related Topics