Customer relationship management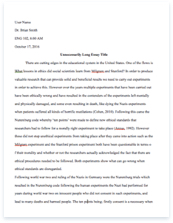 The whole doc is available only for registered users
A limited time offer! Get a custom sample essay written according to your requirements urgent 3h delivery guaranteed
Order Now
Customer relationship management or CRM is not just the application of technology, but is a strategy to learn more about customers' needs and behaviours in order to develop stronger relationships with them. It enables businesses to:
Understand the customer
Retain customers through better customer experience
Attract new customer
Win new clients and contracts
Increase profitably
Decrease customer management costs
It is usually more profitable in the long run for a company to keep existing customers than to find new ones. Financial services businesses – which are often in danger of being perceived as a commodity by customers – should take this to heart and work to deliver a level of service that keeps customers from switching to a different provider. Experience has shown, however, that most financial services businesses have much to learn about keeping customers. For example, the financial analysts at one insurance company knew quite well that customers who stayed with the business for a number of years – who usually went on to purchase additional products, expand coverage as their family situations changed and give referrals – were more profitable than new customers. Yet the sales force at this company received more than twice the commission on new business than they received from policy renewals. Naturally, the agents preferred spending their time on finding new customers. Therefore, despite knowing the importance of keeping customers, the company's renewals rate hovered just above 80 percent. Natalie dalbo, the customers relations manager in Allianz insurance company has been interviwed by the members of our group in regards to the implementation of CRM.she started her career with this company in march 2007 and worked at various levels, from head office to the front end of the business and in most cases wil helping to develop a customer service policy for an entire organisation; managing a team of customer services staff; handling face-to-face enquiries from customers
Based on her professional experience of 6 years she came to a conclusion that leadership at a company is and has to be sincere about retaining customers should work to achieve this goal by completing a process which is determining what is important to the customers during "moments of truth," which are interactions between customers and employees, and secondly making sure their organization is capable of filling those needs reliably. After focusing on these efforts, the company can reap the financial benefits of loyal, long-term customers. After sharing some thoughts related to her job description we reached at a point that the majour issue to the interest of effective delievery of customer service in the present scenario is retaining the old customers by anticipating their needs. Know who is boss. You are in business to service customer needs, and you can only do that if you know what it is your customers want. When you truly listen to your customers, they let you know what they want and how you can provide good service. Give more than expected. Since the future of all companies lies in keeping customers happy, think of ways to elevate yourself above the competition. Consider the following:
What can you give customers that they cannot get elsewhere?
What can you do to follow-up and thank people even when they don't buy? What can you give customers that is totally unexpected?
Related Topics