Customer Relationship Management Persuasive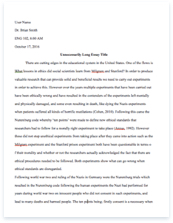 The whole doc is available only for registered users
A limited time offer! Get a custom sample essay written according to your requirements urgent 3h delivery guaranteed
Order Now
Introduction:
In this case study the importance of Customer Relationship Management (CRM) is discussed through reflecting upon the requirements of the client and the process undergone by the manufacturer. CRMs is define as the business strategy enabled by technology, aimed at helping companies know their customer better with the goal of ultimately greater loyalty and a more robust bottom line (Maria, 2002). There are different tools required by this information system technology which can help the companies in building their competitive advantage. Institute of International Finance (IIF) was the client of QuaTeams asking the manufacturer to build a customized CRM system which can fulfil the company needs.
Background:
IIF was established in Washington, DC, in 1983. IIF was a non-profit organization with the aim to serve as a global association of international financial institutions. The IIF provided membership with economic and financial analysis on the world's leading emerging markets and at the same time IIF acted as a forum where issues related to international finance and banking were discussed. By 2001, membership grew to more than 330 organizations with 20,000 contracts, which covered existing membership, potential members, meeting attendees and speakers (Mitchel, 2004). QuaTeams was located in Columbia and established in 1998 by two computer science graduates. Their main business was the development, maintenance and engineering of the databases, networks, software, and security services. By 2003, QuaTeams had focused primarily on custom projects for clients such as National Geographic, Children's Apparel Digest and Bacardi.
Objectives:
1- Integrate Information Technology into research department to make sure hardware and software meets the end user requirements 2- Build an extranet that is accessible over the internet anywhere in the world containing all the members' information 3- Develop and expand the relations within each member and support marketing to potential members 4- Meet the requirements of the organization by building a customized Customer Relationship Management information system.
Technology environment analysis
Components of CRM
According to Gray &Byun (2001) the CRM system has three components: Customers, Relationship and Management (p. 8). Using certain software, we can manage huge number of current costumers while discover more potential customers. Software is the most common and easiest way to achieve satisfying solution, because even a non-IT person can handle the huge data with the help of software. Urbanskienė et al. (2008) pointed out "In the aspect of information technologies CRM is understood as the complex of software and technologies, automating and performing business processes in the following areas: sales, marketing, service, and customer support" (p. 52). Therefore, CRM software stores the relationship and reveals valuable information for farther decision. Software has become the core of the whole CRM system. If a company can implant CRM software correctly, then it will boost up the revenue and release the burden of daily operation.
Functions of CRM
According to the CRM Systems website, their CRM software consists following function that could help companies to boost their revenue and achieve high reputation: Sales Force Automation, Marketing Automation, Customer Care, Executive Reporting, Back Office Integration and System Administration. In this scenario, sales forces, marketing people, support team, and executive managers are the people who want to know exactly what the customers want and need. The CRM system must satisfy those people in term of showing evidence of worth. Nowadays, CRM software providers are trying to sell customized solution to their clients.
However, the basic functions of that software is still there, which is to manage the customer base through some technique tools. New trend such as cloud based CRM service is not the revolution one, they just let the product become more accessible and easy to use. Loh et al (2011) pointed out that "CRM implementation that focused on customers' satisfaction can maximize SMEs' profitability and revenue" (p. 251). Therefore, an easier access will enhance the chance for SME to implement CRM software. Also the more suitable the function to one's company, the more revenue it will bring to the company.
CRM Software Venders
For companies planning to adopt CRM, there are 400 systems to choose from including products from Siebel, Vantive, Clarify, SalesLogix, Baan and many more (CIMA, 2001, p. 1). For a company to decide which system it should implement, there are several things need to be considered. According to the (Gillin, P. 2007), a business executive should think about the Business Structure, Business Adoptability, Features and Customization and External issues. The top five CRM software are Salesforce, InfushionSoft, NetSuite CRM+. RelateIQ andMhelpdesk (Ivey, 2014). Salesforce first introduced cloud based CRM in 2007 and became a cloud computing giant in 2014. A more fierce competition between CRM providers could be seen in the near future. In this way, companies would be benefit because they can have multiple choices due to a highly active market.
Technological Issues
Access Database as a CRM
Initially, IIF has contracted a small firm for the design and implementation of Access database as a CRM. However, several technological issues have risen including: System shut-down: Due to the substantial growth in memberships, contacts and attendees for annual conferences over the years; IIF's staff from the various departments needs to access, add, edit, delete and inquire large amounts of data on a daily basis. As a result of the increased in user-activity, the system routinely shuts-down when accessed by more than 5 staffs simultaneously; which significantly impact on the daily operations of IIF as an information provider. Inaccessibility of data from outside the firm: As the global financial community are dispersed in terms of location, it is important that traveling professional staff- whose main role is to retain and attract members, have the ability to access, inquire, edit and store updated information from their current location- anywhere in the world.
Nonetheless, Access database is significantly limited in terms of information mobility and accessibility on a system that are not within the range of IIF premises. Manual input of data: Although Access database allows different departments to access the membership fees information on the system automatically, invoices and conferences' registrations are nevertheless being sent out manually. On top of this, details of confirmed attendees and registrations are to be re-keyed into the system manually. Other potential problems: According to Blue Claw(2014), contracting out the implementation of Access database to non-professional consultants may also lead to poor relational design, duplicated data, inappropriate primary key, VBA code in reports rather than SQL programming language, poor design layout and the utilization of data fields to link tables resulting in further data duplications and large tables. As a result of all the potential problems associated with Access database, Sacolick (2013) argues that although data is available, it cannot be easily and readily analyzed for business intelligence. The various short-falls of Access database as a CRM have led to late project delivery dates and cost overruns. As a result, IIF has opted for a custom-build CRM from a trust-worthy firm, QuaTeams.
Custom-Build CRM
In order to address IIF's business needs, a custom-build CRM is to be built integrating membership management, events management and payment processing systems. It has achieved various technical successes, including the incorporation of user-friendly interface and the enhanced functionality of the three levels search ability- basic, simple and complex searches. On top of this, the proposed custom-build CRM system overcomes the shortfalls of Access database, through using non-proprietary solutions such as Java, which enables travelling staff to easily and readily recall updated information of various members via their web-enabled device anywhere in the world. The prototype also enhances IIF's ability in checking invoices status, capturing the entire processes of IIF's events and tracking members' behaviour on their webpages- such as reports viewed and downloaded.
Through being able to track members' behaviour, various departments across the firm are able to use the information to market and sell customized products/services to individual members, create special invites to forums/conferences and receive direct feedbacks. Notwithstanding the technical successes, there are still various technological issues that pertain to the implementation of the custom-build CRM including: Response times: There is a delayed response times of 6-10 minutes when accessing the database due to its design, structure and connectivity. The current structure comprises of relational database, web-interface using Java on a Linux server and SQL on Windows 2000 server, intermediary between Java and SQL in the form of Castor and open-source software. In order to significantly improve the response times to 3-4 seconds, various modifications to the database structure have been proposed; including improving the functionality of Castor, opting for a different intermediary such as Hibernate (to function with the open-source software) and/or rewriting the front-end user interface to another language where an intermediary is not needed.
Security: Enhanced informational mobility and accessibility has posed several security issues. The ability of users to access details outside IIF premises has led to the need for security protocols, robust passwords and different levels of accessibility between staff and administrators. There is also the issue of whether or not to allow members to change their profiles automatically on the web, whether there should be greater connectivity between external websites and database, the different methods of verification for new members and the different divisions of accessibility between users- public, members-only and private. On top of this, there needs to be enhanced privacy mechanisms for requests made by some of its member firms to block some departments from access. Document management issue: It is important to specify the types of reports to be included in the CRM, as report generation may be expensive and time-consuming due to the need to define the user groups involved in each report.
Also, as membership increases, there is an increased in the number of letters that needs to be documented on the system for multi-department use. This is currently achieved through including the scanned copy of every letter in the CRM and through the usage of bulk e-mailer. Other potential problems: When transferring data from legacy systems to CRM, data quality problems in the form of incomplete and missing data etc. may be present. Hence, it is important to include these practical considerations in the timetable and the budget. Also, as data may be integrated from different departments' legacy systems, there is a question of who owns the data and whether they allow other departments to utilize the same information (Reid &Catterall, 2005). The return on investment on the implementation of CRM is also difficult to justify unless accompanied by customer-centred metrics such as conversion rates (Winer, 2001).
Alternative solutions
After eight months of developments of the Custom-Build CRM, several successes have been achieved. However, QuaTeams and IIF have only two months to solve remaining technical issues before the launching. Response time: In order to shorten time spending on accessing the database, there are three alternatives. The first alternative is to improve the functionality of Castor. Current response time by using Caster as an intermediary between the Java web interface and the SQL database is six to 10 minutes. It is because that the program is in the development stage. In order to shorten the time spending, it requires 500 to more than 1000 labor hours development of Castor. However, it is not guaranteed that the connection time will be within four seconds as expected. The second alternative is to choose Hibernate as the intermediary between the Java web interface and the SQL database. Hibernate can be used in mapping from Java data types to a number of different data types including SQL database (Linwood & Minter, 2010).
Due to the lack of experiences in Hibernate for QuaTeams, they need to hire an expert or 50 to 500 hours to learn and implement Hibernate. The third option is to rewrite the front-end user interface in another language such as SQL where the intermediary is not needed. However, this alternative requires 500 to 1000 programming hours, and there is no guarantee of fully functional interface on the release date. Security: Currently, there are some limitations in connectivity between the external website and the database. Members are not allowed to change their profiles automatically on the web. With increased business activities such as mergers and acquisitions in today's world, timely updated information is required for business. IIF could let members change their profiles on the web. At the same time, these transactions will be recorded into the database through the online transaction processing system. Moreover, new employees from a member company would be able to register online by verifying an e-mail address.
The company could provide an access code for the member company for registration so that time spending on transactions will be reduced. This decision will no doubt improve the satisfaction of customers. In order to further improve customer satisfaction, IIF could offer customized settings for each member company. In this case, managers of the member company can block certain employees' access on IIF's services. Managers also can create a private work where draft works can be shared on the website through the CRM group module. Document management issue: Handling report is time consuming, especially when the number of new customer reports has increased due to the growing customer base. Crystal Reports can be used as a reporting tool to solve the problem.
"Crystal Reports allows users to graphically design data connection and report layout" (Taylor, 2008). Growing customer base also brings in more letters. A high-speed scanner can help to scan and store letters into CRM. In a more efficient way, IIF could set up a digitizing paper system. Other potential problems: IIF mainly use analytical CRM which process the customer data and try to add value to it. Analytical CRM require quality data for data warehouse and data mining technologies. Missing data and the data quality issues can be improved by enhancing CRM training program. IIF employees training program for CRM needs to be implemented as the launching day is near.
Recommendations
Although returns on the investment of Custom-Build CRM are difficult to measure, the result of implementation can be improved with right alternative solutions. First of all, the company should stick to the current intermediary system. With limited time before the launching, it is too risky to set up another intermediary such as Hibernate. Rewrite the front-end user interface in another language is also not possible. There is no guarantee of fully functional interface on the day of launching. Since the user interface is a big success, IIF should not risk it. Therefore, IIF should focus on getting Castor up and running. On the security side, IIF should allow greater connectivity between the external website and the database. Information factor plays an essential role in business transactions. Up to date information is especially important for international companies. Moreover, external website logon and private work through group module can increase work efficiency and attract more users. The efficiency of documenting can be improved by implementing Crystal Reporters. IIF can consider adopting a digitizing paper system to reduce the time consuming on recording letters into CRM. In the end, data quality issues can be improved by enhancing employee training. After all, IIF employees are the one handling massive data.
Bibliography
Blue Claw. (2014). Microsoft Access database, why choose it? And why not use Microsoft access database for your business? Retrieved fromhttp://www.blueclaw-db.com/microsoft_access.htm Linwood, J., & Minter, D. (2010). Beginning Hibernate. New York: Apress. Reid, A., &Catterall, M. (2005). Invisible data quality issues in a CRM implementation. Journal of Database Marketing & Customer Strategy Management, 12 (4), 305-314. Sacolick, I. (2013). Please, stop creating Microsoft Access database. Retrieved fromhttp://www.starcio.com/2013/04/please-stop-creating-microsoft-access.html Taylor, A. G. (2008). Crystal Reports 2008 for dummies. Hoboken, NJ: Wiley. Winer, R. (2001).A framework for customer relationship management.California Management Review, 43 (4), 89-105. Maria V Dynia, "Customer Relationship Management in Financial Services World." LIMRA's Marketfacts Quarterly, fall 2002, pp. 86-91 Jorden Mitchell, "IIF and QuaTeams creating a custom CRM." Ivey management Services, 2004, pp. 1-4 Gray, P., &Byun, J. (2001). Customer Relationship Management, center for research on information technology and organizations. University of California, Irvine, CA. Urbanskienė, R., Žostautienė, D., &Chreptavičienė, V. (2008).The model of creation of customer relationship management (CRM) system.In¿ inerin¿ ekonomika, 3, 51. Gillin, P. (2007). Choosing the Best CRM for Your Organization.internet] available at URL:< http://www. oracle. com/applications/crm/siebel/resources/choosing-the-bestcrm-white-paper. pdf>,[accessed on January 16th 2009]. Loh, B. K., Koo, K. L., Ho, K. F., &Idrus, R. (2011).A review of customer relationship management system benefits and implementation in small and medium enterprises.Mathematics and Computers in Biology, Business and Acoustics, 12th WSEAS International Congference on Mathematics and Computers in Biology and Chemistry,
Related Topics