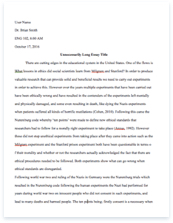 The whole doc is available only for registered users
Pages: 2
Word count: 421
Category: Cooking
A limited time offer! Get a custom sample essay written according to your requirements urgent 3h delivery guaranteed
Order Now
The cuisine of Myanmar also known as Burma is influence by China, India and Thailand. They have their own cooking methods and dishes. Hence, Burmese cuisine has their own identity. Burmese people enjoy rice as their main food like the Filipinos. Rice is usually served with meat or fish, soup, salad and vegetables all cooked in their own ways and add some relishes complementing the meal.
Myanmar fell under British colonialrule during the 19th century. British domination might be the reason for some elements of the Burmese cuisine, but the strongest influences came from the countries in Asia. Nearly 80% of the people in Myanmar are involved in agriculture; in fact, vegetables and rice are used in high quantities. Rice is complemented by raw salad of leaves, fruits and vegetables; soup; and curries of fish, meat, prawns or eggs. Turmeric and chili, curries are seesoned with fermented fish or shrimp paste.
Burmese usually eat a morning meal and evening meal. Food is eated by fingers, although sometimes utensils are used. Burmese prepare their foods either on chaorol or on brick fire places. Burmese eat in their own ways. Like they take meals on low tables, while lying on floor mats like how Chinese eat.
Burmese loves to drink tea made from dries tea leaves and eat pickled tea as a snack. They also enjoy eating like chapattis, frisd insects and Chinese patries. It is common to drink water, eat fruits and smoke tobacco. Tea shops are found in every city, these establishments are important for social gatherings. Comparatively few restaurants serve Burmese foods. Most of the restaurants serve India or Chinese foods and English foods are served in many hotels. I have read a few articles of the various Burmese restaurants , and noticed that, invariably, Burmese food is compared to Thai or Chinese or Indian or some other nation's cuisine.
Burmese food is not some variation of Chinese and Indian. Burmese cuisine is based on a large number and variety of dishes which obtain their various flavors from the thousand cultures that is Burma. The complexity in Burmese food is found more by focusing on each mouthful rather than expecting it to immediately overwhelm the tastebuds. They do this to encourage contemplation and meditation to keep their culture. Burmese food will actually fit well into a culture of slow cooking and slow eating. The flavors of Burmese cuisine are subdued and vary with the flavors that are salty, sour, bitter, spicy, or even sweet.
Related Topics