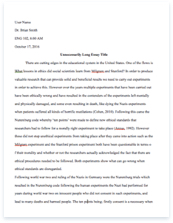 The whole doc is available only for registered users
A limited time offer! Get a custom sample essay written according to your requirements urgent 3h delivery guaranteed
Order Now
Corporate initiative to assess and take responsibility for the company's effects on the environment and impact on social welfare. The term generally applies to company efforts that go beyond what may be required by regulators or environmental protection groups. Corporate social responsibility may also be referred to as "corporate citizenship" and can involve incurring short-term costs that do not provide an immediate financial benefit to the company, but instead promote positive social and environmental change. Mr Koh Juan Kiat explained that adopting CSR brings intangible benefits such as a good reputation for the company, high morale among employees and improved performance and attracts investors. Employees will also take greater pride in their company and this will affect productivity (Tay 2009). A enterpise, which has the ambitious goal, will attempt to bulid the CSR programs to arrive win-win. The enterpise can make the use of reputation for CSR programs to promote corporation's strength or earn money, and the society can be gained the contributions by these CSR programs.
Breadtalk has performed a good example of Corporate Social Responsibility (CSR) and as a CRM strategy, it has indeed worked very well for its brand. What kind of rollover effect does it have? Firstly, media coverage. The earthquake is top of the mind concern for every single person on the street and everyone is interested in reading the latest about it. The fact that Breadtalk has led such an effort has built a top of the mind brand recall for their business, further stregthening their market position as the big brother in the bread lines. Secondly, the interest it has created caused a word-of-mouth marketing effect. The "topic" that people wants to talk about. "Hey have you bought the Panda bread yet?". And another person will be off to buy it as a gesture of support. So it thus created both the "attention and intention" to purchase. Thirdly, no matter in approval or disapproval, people started talking about it on blogs and forums (do a search on google and you will see plenty), tapping the power of Social Media Marketing. The internet has a long memory and reaches beyond just the localised demographics. This further created a stronger branding for Breadtalk in the region.
Companies must deal with the cultural problems if they enter the international market. As a international company, Breadtalk has successfully built in 17 countries, such as China, India, Korea, Singapore, etc (Business Overview). These places have their own unique cultures and if the BreadTalk don't understand these differences, the company cannot run well. Therefore, solving the cultural problems become the essential topics for BreadTalk's mangers. According to above, if BreadTalk expands to Australia, BreadTalk's managers should be clear about the business culture in Australia. Geert Hofstede, a Dutch scholar and consultant, has identified five dimensions of national culture – power-distance, uncertainty avoidance, individualism-collectivism, masculinity-femininity and long-term-short-term orientation (Wood et al 2010). Understanding these five dimensions can offer significant suggestions for the companies to expand oversea businesses.
Related Topics