Critically Evaluate the Merits and Limitations of the Destination Marketing Topic Called Place Branding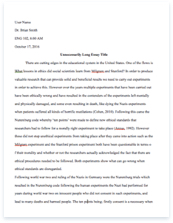 The whole doc is available only for registered users
Pages: 10
Word count: 2259
Category: Marketing
A limited time offer! Get a custom sample essay written according to your requirements urgent 3h delivery guaranteed
Order Now
Critically evaluate the merits and limitations of the destination marketing topic called Place Branding. Place branding is quite a similar concept to the branding of corporations and their products and/or services. This was the observation which Anholt used to discuss the concept of place branding. He used the example of a country's image being like that of a corporation; for them to flourish they needed to develop their branding techniques to accomplish their branding goals. Essentially branding can be the key determinant in influencing the "the behaviours and attitudes" (Anholt, ) of the target markets; irrespective of how they all vary.
A place brand encompasses the identity and image which must be successfully portrayed internally and externally to visitors. Place branding is the branding of a destination; this incorporates national, regional, state and city branding. It is in direct correlation to developing brand equity; which is essentially constructed from loyalty, awareness, perceived quality, and brand associations (Govers & Go, 2009). This is accomplished to assist in the process of achieving a coherent product offering, such as; tourism, trade, temporary employment, and investment opportunities (Govers & Go, 2009).
If this is done successfully, it contributes successfully to consumer decision making and it aids in creating the enriching experience that target consumers are searching for. Branding within a country can range from nation branding, regional branding, destination branding and city branding. All of them may essentially have their own objectives but the main goal for all their branding objectives would be the same; to create a positive brand image for the nation. This is as ultimately nations would partake in branding as a means of attracting an inflow of investment and revenue to build their economy.
This is crucial for both, developed and developing countries, as they need to maintain their economy. An essential point to consider is that not only does place branding target at captivating tourists but it also captivates investment, skills set and trade (Kotler and Gertner, 2002; Kotler et al. , 1993). Thus, the target market is much more than just tourists; it also encompasses expatriates, business travellers and investors, as they are often seeking to attain the same benefits of visiting or living in a place.
Transport and hospitality, such as attractions, are some generic offerings that caters to the wide range in the target market. Although they are all pursuing varying benefits from a place; they are still coherently linked as strengthening the place branding can strengthen the benefits that attract them initially. For example, investors are looking "for government policy and economic potential" (Govers & Go, 2009), which is favourable to them. Whereas expatriates are seeking excellent standards of living, (i. e. : infrastructure, safety, health care, educational systems, and housing) as well as job opportunities.
If a place were to be branded correctly, it would be inclusive of all these values, as the perceived brand image would need to be reflecting these strengths. The vital essence of place branding is to attract consumers, may those be tourists, investors, business travellers or expatriates. Ultimately, attracting any or all consumer segments will help places achieve their branding objectives. Place branding Is much more than just developing a strong destination; it is about portraying a highly sought after lifestyle to consumers. attracting investors, skills set and trade *German car industry; inviting skills set and investors
Attracting investors, skills set such as expatriates and trade requires many of the same place branding techniques as it would to acquire tourists. This is as a strong brand image is often the result of a strong economy; certainty for return of investments, exposure to a new market, job opportunities and strong trading powers. For example, many companies would seek to make an investment in stable economies such as that of the UK. UK is a global business hub in Europe, making it more attractive to investors, expatriates, and trade; it would open doors to a whole new market.
However, in recent light, many investors and expatriates have had to question their choice to invest in the UK With the rise in competitiveness across the globe for holiday destinations; countries need to have a competitive advantage over their competitors, which can be established by their place branding techniques. The essence of this deriving from the fact that consumers are more often to be too lazy to research new places to visit; A strong brand image can pose as a trigger in the consumer buying decision.
Thus, urging countries to ensure their place brand image is strong enough to attract consumers to their location as opposed to their competitors. To create their competitive advantage, initially countries would need to acknowledge their competitors and what their strengths and weaknesses are. This would allow nations to identify branding techniques that work, don't necessarily work and what their competitor is lacking to supply that to consumers to differentiate themselves.
In this aspect, the countries would evaluate their resources and their offerings which might attract consumers in the first place, and then find creative ways to strengthen them over that of their competition. There are four strategies for establishing the market value of a corporation; cost leadership, differentiation, Focus and Blue Ocean strategies. Although these strategies were created in relation to corporations; it does not necessarily mean it cannot help places to modify and apply these strategies to create their market value and their competitive identity.
For example, if a country were to have a unique attraction; such as Iceland with it's Northern Lights. As the Northern Lights are a rare sight to be seen, often seen the clearest in Reykjavik, it allows Iceland to apply a Blue Ocean strategy to their place brand strategies as they can attract consumers and strengthen their brand identity with this rare natural sight. The prime opportunity for countries to change their brand image lies largely in tourism.
As the entire experience of tourists in a place begins from the moment they consider it as their holiday destination, till they arrive at the airport, reach their hotel, and are greeted by the hotel staff, till they are exposed to the locals and the activities offered up until they have left and ultimately evaluated their overall experience in the place. Based off this experience tourists would depict their brand image; as either negative, neutral, or positive. The reason tourism is of the essence for the successful branding of a place; is because tourists should become place brand advocates as opposed to being place brand critics.
Word of Mouth is what place brands would be seeking as it helps build their image for little cost, in increased efficiency and effectivity. If tourists were to be satisfied with their visit; they would recommend it to their friends, family and sometimes even the world, with the use of social media. Snapchat is an innovation for WOM as it allows consumers to use Geo-Filters to upload snapchats to their family, friends and occasionally the world, if there is a focus on that location.
This is unique and effective way of allowing consumers to be the advocates of your location as they use geo-filters, identifying to viewers the location. Considering the trends of the current social media popular techniques for the average consumers, they would like to showcase where they are and what they are doing; ultimately creating place brand awareness for the viewers. Branding strategies can drain a place of their resources; in terms of labour, tangible resources, and finances. This is an important factor to incorporate when creating branding strategies.
The limits of this is that developing countries often don't have these resources in abundance, making the task even harder for them. Whereas developed countries may find it relatively easy to invest these resources as they understand the importance of doing so and will not hesitate to input large amounts of their finances to create value far beyond what they input. How visitors perceive certain destinations are vital, yet it is also essential to take into consideration the perceptions of all stakeholders involved; that is, the parties that receive these visitors (****).
These stakeholders include "inbound tourism operators, hotels and attractions" (****), to name a few. These parties are concerned with the way a specific destination is presented and viewed in the eyes of visitors. Locals who live in these marketed destinations are inherently those who deliver the promised experience, be it, per ****(1999) "transport companies, politicians, regional and local authorities, national, regional and local organisations, such as conservation, arts, culture and heritage bodies, as well as ordinary residents and the media" (p. ).
While stakeholders cannot ultimately decide which way, these visitors perceive the destination, they must be able to deliver their offerings and services in a way that matches the experience they have promised. In the case that these stakeholders do not perform up to the par that was marketed and reinforce the promise made, the experiences of the visitor will not reflect the respective destination's marketing promise. Additionally, if said stakeholders do not believe in what was promised to visitors, then there will most likely be a disconnection between the expectations of the visitors and the reality of their experience.
Furthermore, an essential point to acknowledge is how important it is for stakeholders to collectively agree and decide upon the place brand image they are willing to deliver. All the stakeholders should reflect the destination brand identity; as if there are to be some stakeholders which do not agree on the brand image and portray another brand image it can ultimately weaken the place brand image. Essentially if the stakeholders are confused and at disagreement to the brand identity then how can consumers derive a strong and positive brand image of the place.
This is one of the difficult tasks to achieve; to create a unity across all stakeholders in a place. As all stakeholders are unique and have their own agendas; it is not always possible to ensure that their agendas are coordinated with the place brand identity. (p. 83, Handbook tourism destination branding) A way to ensure the stakeholders are coordinated for the brand image is to 'sell' the final brand image to them, giving them a goal they believe in and will work towards; resulting in the stakeholders as being "brand advocates".
Ultimately it is imperative to bridge the gap between the perceived image of the stakeholder and the consumers, as this will create a fluid experience for the consumers; therefore, ensuring the brand image which is mirroring their brand identity. Internal stakeholders – those in charge of place brand strategy and implementation – may view their brand in a different perspective as the target audience it is intended to be projected to. This is because they are embedded within their brand to such extent that they may over-value their brand, or simply be swayed with over-optimism.
This causes a brand that produces a perceived image different to the projected image, and can result in disappointment. Whilst economic data may not be easily misjudged, the value of natural resources, gastronomy or language is subjective. At this time of competitiveness, the questions arise of whether the pressure to stand out against other 'places' is pushing countries, regions and cities to the extent of implementing strategies with less and less objectivity.
Negative reputation is almost impossible to avoid as the reasons for negative reputation in the context of places is far too diverse; it can depict from the internal and external environment. The internal environment essentially implies that negative reputation derives from the way places implement their strategy, how they interact with any stakeholder, their ethical or non-ethical ways of life. Whereas the external environment is derived largely from interstate conflict and terrorist threats.
A great example to highlight the implications of negative reputation would be Turkey with its current political instability; as there were bombs and political conflict which keeps tourists at bay. In some manner, the reputation is tarnished of the once largely sought after tourist destination. Consumers will often relate Turkey to negative connotations such as – 'terrorists', 'wars', 'unsafe', to name a few.
To overcome this, Turkey will need to acknowledge the negative reputation that has been a result of their political instability and internal turmoil. They would then need to be able to acknowledge their political interest (Anholt) and evaluate their loss in market. It could be possible that Turkey could choose to diversify their Brand Image by choosing to focus on The greatest downfall to place branding strategies is that essentially, they are built on possible scenarios and to create a perfect outcome to their strategies is easy.
The challenge truly lies in the success of strategies and how realistic the strategies were when it came to implementing them. This is often the case with real life strategies as there are various factors that are independent, and could dictate the strategies effectiveness. The 3 Gap model; the gaps being place brand identity, place brand image and experiences. Although it is apparent that place branding can have many merits; ranging from raising a countries competitive advantage, attracting investors, skills set and trade.
It is essential to also consider the limitations that place branding has on nations; it is expensive, ensuring all the stakeholders support and advocate the place brand identity to consumers, the objectivity of the country, dealing with a negative reputation and lastly the environment. The most vital concept for place branding strategists to incorporate when creating a strategy would be to acknowledge that often their plans may not work out as intended; this can be analysed with the use of the three gap place branding model; with the gaps being place brand identity, brand image, implementation and performance.
Related Topics