A Critical Evaluation of the Value of Play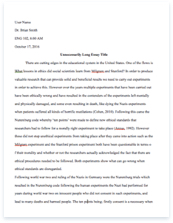 The whole doc is available only for registered users
Pages: 7
Word count: 1627
Category: Values
A limited time offer! Get a custom sample essay written according to your requirements urgent 3h delivery guaranteed
Order Now
This report will examine the value of play for young children, it will identify how adults can offer support for early learning through specific approaches and practices and how theory supports and influences practice in action. As stated by Moyles (2005) it is not easy to distinguish any one meaning which defines play, it is seen more as a process which includes a range of behaviours, motivations, opportunities, practices, skills and understandings and has a role in the physical, social, emotional, language and cognitive development of children.
To appreciate and highlight the value of play this report will look at: 1. The role of the adult 2. Approaches and practice sof adult support 3. Child and adult initiated learning The role of the adult The main role of any adult in a setting is to support children's learning. Although play comes naturally and spontaneously to most children some will still need support and guidance this could be because they lack confidence and do not yet feel comfortable in the setting, they have never experienced some of the toys and activities or because they are at a level where they require an adult to add and extend their learning (DFES 2008).
It is the adult's responsibility to know each individual child to know how to meet and support their specific needs. Although an adult cannot plan how children will play they can plan to support it to meet the child's own learning agenda. Approaches and practice of adult support For a child's play to be beneficial the adult needs to plan and predict the next step in meeting the child's needs and make their play and learning as valuable as possible. The EYFS states 'Children need time, space and materials to play, investigate and explore' (DCSF 2008)
. To do this the adult must consider: 1. Planning and tailoring the play 2. The environment and space 3. Resources 4. Time Planning and tailoring play is achieved through observing how children play, what interests them and their level of development. It takes detailed observation over time to see the full value of play but observations benefit the child because they allow the adult to plan and extend for next time (Sheridan 2002). A child can be supported by the adult observing the child whilst they are involved in play with them, when they are not involved, through planned activities and asking questions.
Asking questions also helps introduce new words to expand on their vocabulary. (USCF 2011) Observations help support the theory of Vygotsky's zone of proximal development. The ZPD is the ground between where the learner is and where they might go next (Wood et el 2006). Observations would establish where the child is to help lead them ahead of their development. It is important that the adult provides a secure environment for the child to support them emotionally. This especially refers to babies who are not used to being away from their parents.
An adult would support this through playful interactions such as playing a game of peekaboo (Moyles 2007). Singing and playing finger rhymes also helps children feel emotionally secure whilst making them familiar with the language they are being exposed to (Tasonni 2005). The environment also includes the layout and activities planned. The layout of the room should enable children to move between activities easily with the space divided into different areas to accommodate child initiated play such as messy play, role play, book corner and access to the outdoor area.
How the environment is planned will depend upon the ages of the children for example in a babies and toddler room activities and furniture should be set up where they can pull themselves up to support their physical development and explore independently. Ensuring play materials are easily accessible to all children will provide opportunities for children to engage in and share the benefits of spontaneous play. It builds on children's confidence and independence, encouraging them to think for themselves. (Tassoni 2005).
This could be done by having storage units at a level where children can reach to make their own choices, especially to accommodate children who may be physically disabled. The resources available do not always have to be toys they can be materials such as sticks, clothes or cardboard containers, this helps children develop their imaginary play and creativity (Fisher 2008). Resources and activities should also reflect both languages and cultures of the children (Smidt 2007). Setting up a shop role play area and including different foods familiar to the children's culture could support this.
The adult can also support the play by becoming a customer and modelling the role. Providing activities and resources which involve turn taking and sharing will also contribute to building positive relationships. Ensuring children are given enough time to play will allow them to become fully engrossed, fulfilling their interests and agenda (Sheridan 2002). All these features contribute to making play valuable for a child. It is important that a child feels their play is valued by the adult providing encouragement, praise and knowing support is available when needed.
This is supported by Bruner who had the theory of scaffolding. He believed that adults help children take small, supported steps in their learning. When the learning is complete the support of the adult is no longer needed (Smidt 2007). Well planned play helps a child to become confident and emotionally secure in what they do and encourages playing in groups which builds on forming positive relationships. Child and adult initiated learning The EYFS requires providers to ensure a balance of child initiated and adult led play based activities.
Providers should use their judgment and knowledge of the children in their care in deciding what the balance should be and supporting them to learn at their own pace and in ways that makes sense to them (DCSF 2008). Child initiated learning is when a child independently chooses the focus of the play without the intervention of an adult. It involves the child making decisions about what they want to do, where, with whom, and with what resources. Smidt (2007) believes that child initiated play is beneficial for the child because it carries no risk of failure.
Giving children the freedom to choose how to play allows them to try new skills, play alongside other children to develop their social skills and build on their imagination and creativity skills (Fisher 2008). Although adults can still participate in child initiated learning they need to remember that for the play to be rich and deep they must not take over the play and replace it with their own agenda (Bruce 2005). They must ensure resources are easily accessible, use encouraging words and expression and let the child lead.
Whatever the child has chosen to do they are more likely to be engrossed in the activity because they have developed it themselves. An example of this is a child choosing to play in the role play area. Instead of pretending to cook the child pretended to play the drums with the wooden spoons and bowls. The child had their own agenda and it was up to the adult to know when to intervene to extend their learning by adding new resources, asking them questions on what they were doing or even actively taking part by pretending to play the drums with them.
It is also important to realise what a child is trying to tell you for example, a baby who cannot yet talk will point to things or mimic actions to communicate like giving you a book which is their way of saying they want you to read to them. This will make the child feel secure and happy that they are responded to accordingly. Child initiated learning is supported by theorist Piaget who argued that children's play promoted assimilation rather than accommodation, his emphasis was on discovery and exploration.
He implied that educators should create environments in which children should be active learners, free to explore, experiment and combine different materials and create and solve problems through their self chosen and self directed initiatives (Wood et el 2006). Adult initiated learning consists of activities that are planned by the practitioner but once introduced will be taken on independently by the child. The adult has specific learning intentions in mind when planning the activity but it is then up to the child which way they want to take their learning (Fisher 2008).
An example of this could be the adult wanting the children to learn about the weather, asking them to create a picture. The adult will provide different materials and resources but it is then up to the child what they do and how they do it. The adult will then be on hand for support and guidance. Adult initiated learning is beneficial because it allows challenges to be set for the child with an intentional learning agenda but is open ended and intended to extend thinking and allow children to apply skills and learning (Lincolnshire County Council 2011).
Adult initiated learning is supported by Bruner who did not believe in child initiated learning. Bruner believed games with rules such as songs, rhymes and peekaboo were more beneficial in accelerating learning which has led to adults dominating play (Bruce 2005). Bruce argues that children's play can be dangerously damaged by adult intervention. She believes adult-led play does not take adequate account of the children's interests and concerns (Bruce 2005).
Conclusion This report highlights that well planned play is valuable for a child to develop emotionally, socially and cognitively. Adults play a vital role in planning for play, but it is not always necessary for them to be actively involved. By planning valuable play the child's interests and needs are met by a balance of child and adult initiated learning allowing for choice, exploration, independence and relationships to be developed.
Related Topics