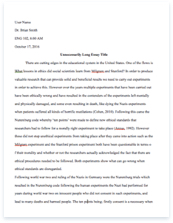 The whole doc is available only for registered users
Pages: 4
Word count: 811
Category: Fruit
A limited time offer! Get a custom sample essay written according to your requirements urgent 3h delivery guaranteed
Order Now
Sale! Discount! Unbeatable deals! When it comes to unbeatable deals at wholesale prices, it's gotta be the wholesale market itself! For the uninitiated, Mumbai's biggest wholesale market is the Crawford market that draws eyeballs, pockets and mindboggling quantities for plenty of shopping. I stood outside the Crawford market taking the scene in. Cars screech, Bikers honk, people get on and off buses in a cacophony. A tourist bus screeches to a halt as sunburnt tourists stand in a file gaping at the chaos. People walk around with large sacks. Some like me frenetically click pictures in black and white, sepia and color standing at weird positions across the road trying to keep the chaos out and the market in!
Crawford Market – the main building
I entered the Crawford market expecting more madness. Instead of chaos I found and insane number of shops and goods selling their wares perfectly peacefully!
Aisle inside the Crawford Market building
Why you should visit Mumbai's Crawford Market
Go there particularly if you are shopping for a party of any kind. Go beserk on buying Party decorations, Diwali decorations, Christmas decorations for a fraction of what you'ld pay in your neighborhood You think your neighborhood mall has a lot of 'imported' and exotic foods? Check out Crawford market for the sheer variety of things you can buy – types of pastas, sauces, exotic dry fruits including pink cashewnuts and green cashewnuts, chocolates, cheeses, oils of all kinds and cookies from around the world. For a long time, elite south bombayites visited this market for imported perfumes, toys, accessories, luxury soaps, detergents, gifts and cosmetics. It is interesting to still see Persil detergent boxes, the array of perfume shops and the beauty products. Go there just for the heck of seeing how big a market can get! Go there just to check out one of Mumbai's popular landmarks Go there to check out a piece of history
Go there to see another example of architecture after seeing the jhuggis and jhopdis in Mumbai. If you think, the building is not enough market, venture outside into the maze of lanes and by lanes for an even bigger market. Tiny alleys with ramshackle buildings might have the most interesting of things you want to buy. We even came to a shop of magic tricks and one where they sold ammunition! (See pictures below) Visit it to go to another piece of history – the Badshah Juice center which stands there since 1905. You cannot miss out on their famed 'Falooda', the rose/saffron flavored drink with vermicelli and jelly and 'sabja seeds' at the bottom and laced with icecream and nuts at the top.oooo. yum! Fast Facts
Crawford Market earlier named after the first Municipal Commissioner of the country, in the spirit of renaming all that sounds 'British' is now officially named as the Mahatma Jyotirao Phule market after the social reformer. However, the powers that ordain these things have not been successful in getting anyone to call it anything but the Crawford market! The Crawford market building was the first to be lit by electricity in India The Crawford Market used to be the primary wholesale market for fruits and vegetables. However, in 1996, the fruits and vegetables market shifted to Navi Mumbai A Grade 1 heritage structure, the Crawford market was designed by Lockwood Kipling, father of the famous novelist Rudyard Kipling. This building is a blend of 'Norman' and 'Flemish' architectural signs designed beautifully to allow plenty of natural sunlight, air and shoppers! Don't miss the impressive frieze on the main entrance that delineates peasants in fields or the charming clock tower. The Crawford market occupies a prime piece of land that is much eyed and sought after by builders, developers and politicians. Fortunately, citizen groups and some sane people in Mumbai have managed to keep these roving eyes away atleast for a while from here, while plans of renovating it are underway
How to get to Crawford Market
The market is located in South Mumbai near the Chattrapati Shivaji Terminus (CST) opposite the office of Commissioner of Police of Mumbai Take a local train or Bus to CST) and cab it after that. If you insist on taking your car, try and park far away and then cab it since parking can get expensive (Rs 80 per hour!) in peak hours. Tips
Carry lots of cash, since paying by credit card might not be an option.
Carry cash for yourself not others. Be wary of pickpockets in the milling crowd Buy in bulk for better deals
Haggle. Haggle. Haggle. Even if you think you are getting a good deal. It can get sweeter. Try to go earlier in the day around 10 a.m. after they are done with the loading and get away before it gets chaotic in the evening Happy Seeing, Shopping and Saving!
Related Topics