Countries in the Caribbean and Oceania Regions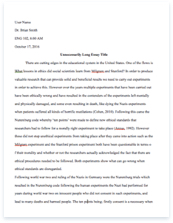 The whole doc is available only for registered users
A limited time offer! Get a custom sample essay written according to your requirements urgent 3h delivery guaranteed
Order Now
The Caribbean and Oceania regions of the world consist of many different countries. These countries each have their own Economy, Environment, Population, Cultural coherences, and Politics which make them the country that they are. Some of which are similar in ways, to the same extent, they are rather different. In this passage, I will present information of a country from each region, Caribbean and Oceania. Australia is a country from the Oceania Region that was discovered by Captain James Cook in 1770. In the Caribbean region, Cuba, also known as the Republic of Cuba, was first seen with Spaniards, the capital and largest city is Havana.
The economy of a country can explain why people want to live there or visit there. The country of Australia is a well-developed and cultural inclined. Its economy is strong because of the extensive natural resources, along with their well-developed industries and tourism. From a natural resources Australia amongst the leaders in the world on minerals produced. Bauxite, gold, and iron ore are the more important minerals exported overseas from Australia. Other minerals like copper, lead, zinc, and diamonds can be founded in the Western part of Australia. It also has large deposit of coal, two-thirds of which are generally exported to other countries; the remaining coal is burned in use of electricity purposes in Australia. One-third of the world's uranium is also found in Australia. Uranium is used to produce Nuclear Power. Natural gas is another natural resource found in Australia, used for heating homes in Australia.
Some of the natural gas gets exported to Japan but in liquid form. Logging is good as well in the country of Australia. Agriculture is important as well, Australia produce wheat, barley, sugarcane, fruits, cattle, sheep and poultry. Cuba's economy is making improvements, focusing on increasing its efficiency and reducing food shortages. Nickel is the most important mineral found in Cuba. Cuba is one of the world's leading producers in Nickel. There are other minerals found in Cuba as well. Along with Nickel, Cuba have large deposits of iron ore and copper. The country of Cuba also makes money from agricultural machinery and pharmaceuticals. Just like Australia, Cuba's agricultural is very important. The Republic of Cuba produces sugar, tobacco, citrus, coffee, rice, potatoes, beans and livestock.
The Republic of Cuba is a tropical climate, island nation located just south of Florida the land consists of rolling plains and hilly to rugged mountain areas. Trade wind moderates the tropical climate of the Republic of Cuba. This country experiences two different seasons throughout a year. There is a dry season from November to April and a rainy season from May to October. Preservation of wildlife and deforestation is a big environmental problem in the Republic of Cuba. There are many endangered species in Cuba. Some of which are, the Cuban solenodon, American crocodile and Cuban crocodile. Nine mammals species were considered threaten out of a total of 31. Some bird species were also threatened. Seven different reptile species were also announced endanger, along with 800+ plant species.
Forest makes up about 17% of the total landmass of Cuba. Pollution of the Havana bay is another environmental problem in the Republic of Cuba. In 1996, Cubans emitted 31.1 metric tons of industrial carbon dioxide. Australia has different regional climates, but as a whole, the country is rather hot and very arid. It received rainfall levels of less than 600 millimeters per year in 80% of the entire landmass. Australia in the Oceania region, and sits on the bottom half of the hemisphere. This hemisphere is different from the Northern half of the hemisphere. The seasons in the two hemispheres are different, they are flip flop to each other, when its summer here its winter there.
There are many poisonous species on the landmass of Australia. In fact, Australia is home to 8 of the ten most venomous snakes. Snakes is not the only thing they have, the have venomous spiders, scorpions, and other animals that can be found in the sea or land. Yes, there is poisonous animal roaming in the waters of Australia. For example, the Sea Wasp, the world's most venomous animals, not to be confused with an insect, is a jellyfish that gives off a fatal touch of death. Not only does Australia have poisonous animals but plants as well. They even have the only poisonous bird species in the world.
Cuba is on a land area of about 42,800 square miles and is home to over 11 million people. In July of 2011, the population of Cuba was 11,087,330 making it the largest country out of the countries in the Caribbean region. Its 42,800 square mile land area mass makes it the largest area mass in the Caribbean region as well. Cuba has a birth and death rate of 9:7. Total Fertility rate for a Cuba per woman in the society is 1.45. Cuba's population growth is not very high. The population growth rate for Cuba is -0.115%. In the total population of the Republic of Cuba, the life expectancy at birth of a human being is around 78 years. Male population life expectancy is lower with an average of about 76 years, and female population life expectancy is higher with an average of 80 years of living.
The people in the Republic of Cuba speak an official language of Spanish. Well-developed country. 99% of the total population is able to read and write after the age of 15. Kids are expect to go to school for 18 years. Australia is a much massive land mass compared to Cuba. Its landmass area covers nearly 3,000,000 square miles. Australia, also known as the land down under, is home to over 22,000,000 people. Like Cuba in the Caribbean region, Australia is the biggest country both landmass area wise along with population.
Unlike Cuba, Australia has no problem with population growth. The population growth of this country is 1.126%. With a birth and death rate of 12:7, Australian life expectancy at birth is about 82 years. People praise on the long living Australia population. In this country they have a total fertility rate of 1.77 kids born per woman. 99% of the total population is equipped with the skills of reading and writing after the age of 15. Kids are generally expected to be in school for 21 years. The people of Australia speak English, along with some Chinese, Italian, Greek, Arabic and others.
Australia nationality is Australian. Of the Australians in Australia 92% of them are white, 7% Asian and 1% of other.
Related Topics