Costumes of Uttar Pradesh, India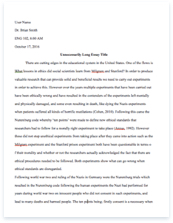 The whole doc is available only for registered users
Pages: 4
Word count: 983
Category: India
A limited time offer! Get a custom sample essay written according to your requirements urgent 3h delivery guaranteed
Order Now
The diverse culture of Uttar Pradesh is well famous; equally popular are the costumes worn by people. Thecostumes of Uttar Pradesh are simple yet elegant. Cotton is preferred by People as it is not only comfortable but also suits the climatic conditions of the state.
Men Attires : Costumes worn by men consist of Kurta Pajamas; these graceful dresses are ethnic to this state. A majority of men also wear dhoti-kurta, traditional attire that is common since ancient times. Dhoti is apiece of cloth cut in rectangular shape and is wrapped from waist to legs. Its length is mostly about 7 yards. It is wear with a kurta on the top. It is the formal wear of men that is preferred for almost all occasions including family functions and special occasions. Dhoti is usually white or cream in color. There are different ways of wearing this ethnic attire.
Kurta is a type of loose shirt that falls a little below knees. Kurta is stitched in such a way that no portion of the cloth gets wasted. The sleeves are straight, not cuffed or narrowed. They open from front side. Some of them have buttons at the top. Most traditional kurtas are collar-less.
Women Attires : Women clothing forms an important part of costumes of Uttar Pradesh. They wear a variety of attires like saris, lehengas, salwar kameej, and gararas. Among these, most prevalent is sari which is considered most graceful among all the costumes. Banarasi saris are famous through out world; they are, in fact, considered finest saris in India. They are known for ornamental brocades and opulent embroideries. One of the distinguishing features of this exclusive attire is the use of floral motifs and bel or string of leaves, the characteristics of Mughal designs. Extensive gold and mina work, intricate designs and use of net are the other features that make these saris popular among women.
Lehengas are also worn by women and girls on special occasions. Some of them are heavily embroidered while others are kept simple. Worn with a cholis, these are categorized under ethnic costumes of Uttar Pradesh. Preferred by brides, this exclusive costume is in high demand here. Salwar kameej is another traditional wear that suits all occasions. Made with different types of fabric, this costume is considered graceful and is very common in this state.
With the increasing influence of the western Culture, the traditional attires are being replaced by foreign one. Young men prefer to wear pants trousers, jeans and shirts. Similarly, women also like to get dressed in jeans and tops.
Costumes of Uttar Pradesh are the reflection of the traditional culture that ahs been prevalent here from a long time.
Uttar Pradesh has had a long history of getting exposed to various cultures and traditions, which has helped the state to evolve a pluralistic heritage that is manifested through costumes, cuisines, handicrafts, dances and music among many other things. Over centuries, a wide variety of cultures and traditions, crafts and costumes, arts and cuisines has evolved in this state that has long been the cultural seat of India. As far as costumes of Uttar Pradesh are concerned, sarees are still popular among its women at large. In fact, sarees and salwar-kameej are generally worn by women all over India, and are the traditional dresses of the country.
The saree, a six metre cloth worn with a matching stitched-blouse piece is the standard dress, which women prefer all over the country. Benarasi sarees are an exquisite creation and are generally worn in east India in formal occasions like marriages. Salwars, a long skirt reaching below the knees, along with pyjamas or lungis, is also a common costume in the state, and also all over the country. However, nowadays, with continual pressure of globalization, western clothing has come to dominate the fashion of the Indian society, and UP is no exception. Where costume is concerned, in this day and age, the modern men of UP prefers to wear western clothing – shirts and trousers- and the trendy women don shirts and skirts and even shirts and trousers.
However, in the villages of UP, the men usually wear kurtas, which are long and loose shirts. Or they wear half shirts known as gangis, and a dhoti as the lower garment, a scarf known as angauccha, and a cap or even a turban. Women wear loose blouses and sarees. They even wear lehengas, which is a long skirt of sorts, and a long scarf known as orhni, which is used to cover their head and the torso. The male among the Muslim population of Uttar Pradesh prefer the kurta or a shirt as the upper garment, complemented by a lungi or pyjama as the lower garment. Sometimes, the kurta is substituted by a sherwani, a long coat worn in formal occasions.
Additionally, they wear a cap or a turban. Muslim women wear pyjamas, kurtas and duppattas. The costume unique to north Indian women in Rajasthan, Uttar Pradesh and Haryana is the ghagra choli. It is one of the most attractivecostumes of Uttar Pradesh and also in the major parts of north India; decorated with glittering mirrors. The ghagra is a long pleated skirt, very intricately decorated with handwork. It is worn with a matching blouse.
The dress is designed to leave the back and the midriff bare, thereby contributing to the sensual appeal. Jewellery plays a considerable part in the costumes of Uttar Pradesh. Gold chains, necklaces, bracelets, bangles, rings, earrings, anklets and tiaras, with or without diamonds and other precious stones, silver and platinum jewellery, are popular across the state. Most jewellery is worn by women. Men prefer rings and thin necklaces of gold or platinum. There are many shops in Uttar Pradesh selling jewellery. Jewellery with ghagra-cholis add a unique richness in dressing.
Related Topics