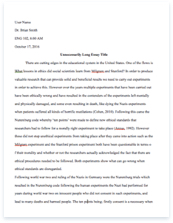 The whole doc is available only for registered users
Pages: 4
Word count: 797
Category: Food
A limited time offer! Get a custom sample essay written according to your requirements urgent 3h delivery guaranteed
Order Now
PepsiCo is a global food and beverage leader with net revenues of more than $65 billion and a product portfolio that includes 22 brands that generate more than $1 billion each in annual retail sales. PepsiCo is also a dominant player in the snack food segment in India. PepsiCo's snack food company Frito-Lay is the leader in the branded potato chip market. It manufactures Lay's Potato Chips; Cheetos extruded snacks, Uncle Chips; traditional namkeen snacks under the "Kurkure" and "Lehar" brands; and Quaker Oats. Manufacturing facilities of PepsiCo in India:  Kurkure is made in automated plants in three locations. These are in a. Channo (Punjab), b. Kolkata (Sankrail, Gangadharpur Village) and c. Pune(Ranjan Gaon) – Plot No C-5, MIDC, Rnajangaon, Vill Karegaon, Tal-Shirur, Dist-Pune412208 -INDIA Besides the manufacturing plants, it also owns a conversion unit at Faridabad, Haryana.
"Kurkure"- Where It Came From
Named after the Hindi word for "crunchy", Kurkure is a cheeto-like snack and is the flagship of Frito Lay's Indian division. It is one of the most popular food products in India today. The snack comes in 4 flavors. They are Masala Munch (orange pack), Green Chutney Rajasthani Style (light green pack), Chilli Chatka (dark green pack) and Tamatar Hydrabadi Style (brown pack). The spirit and twinkle of celebrity Mrs. Juhi Chawla's personality complements and embodies what Kurkure stands for. Over the years, Kurkure has journeyed effortlessly from being a snack with a twist to being an integral part of the tea time menu to being an embodiment of lovable human 'imperfections' or 'tedhapan'.
Raw Materials & Manufacturing Process:
PROJECT REPORT ON MANUFACTURING & COSTING OF "KURKURE"
The raw materials are procured trough traditional channels. The company mainly utilizes the contract farming. The company is one of the pioneers of the contract farming in India since 2001. The raw materials like potato, basmati rice, tomato, chili, peanut, oranges and sea weeds all are procured through contract farming. One of the suppliers of the raw materials is – "Raama Bhoj" which supplies:  Rice  Edible Oil  Corn Meal  Gram Meal Other raw materials are:  Spices – Onion powder, chili powder, Amchoor, Coriander seed powder, Ginger powder, Garlic powder, Black pepper powder, turmeric powder, Spices extracts, Fenugreek leaf powder  Salt  Black salt  Tomato powder  Sugar  Citric acid  Tartaric acid  The packaging of the finished food products is carried out by- Uflex, Noida and V.V. Beverages Gurgaon. This firm carries out the packaging of the Kurkure in aluminum foil kind of packets. The manufacturing process of Kurkure involves a series of processes called Extruded Snacks Lines. 1) Grit Mixer with screw feeding conveyor – Raw materials fed into the mixer to grind them. 2) Single Screw Extruder. 3) Feeding Conveyer. 4) Rotary Seiver 5) Fryer 6) De-Oiling Conveyer 7) Flavoring Drum 8) Packaging Machines Grit Mixer Single Screw Extruder Feeding Conveyer Rotary Seiver Packaging Machines Flavoring Drum De-Oiling Conveyer Fryer
PROJECT REPORT ON MANUFACTURING & COSTING OF "KURKURE"
Difference between Financial Accounting and Management Accounting Information Financial accounting and management accounting both prepare and analyze financial data. However, certain aspects of these two fields are very different. The differing characteristics include the users of information, the types of information, regulatory oversight, and frequency of reporting. Factors Users of Information Financial Accounting Information Financial accounting primarily provides information for external users of accounting data, such as investors and creditors Industry in which the company operates. Overall performance of the company as a whole. Financial accounting only reports information on financial transactions that have occurred in the past. Securities and Exchange Commission (SEC), the Financial Accounting Standards Board (FASB), and the Public Company Accounting Oversight Board (PCAOB) The information is reported periodically. It is often broken down into monthly, quarterly, and annual reporting periods. Management Accounting Information Management accounting provides information for internal users of accounting data. Internal users include employees, managers, and executives of the company. Financial statement information. Non-financial information about the company, such as customer satisfaction levels and competitor data. Detailed information that reveals the performance of particular subunits of the company, such as departments. Management accounting is not regulated by any specific agencies.
Types of Information
Regulatory Oversight
Frequency of Reporting
Management accounting information is reported continually. Internal users need to evaluate past, present, and potential future information in order to make decisions.
PROJECT REPORT ON MANUFACTURING & COSTING OF "KURKURE"
Most of the Kurkure brand products are priced in the denominations of Rs. 10 per 52 grams and Rs. 20 per 110 grams. All the flavors are priced in these denominations only to keep every flavor equally competitive with respect to another one.
Related Topics