Costco: Company History, Headquarters, Primary Products & Services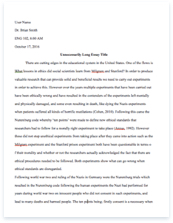 The whole doc is available only for registered users
Pages: 4
Word count: 869
Category: Costco
A limited time offer! Get a custom sample essay written according to your requirements urgent 3h delivery guaranteed
Order Now
Sol Price is famously known as a pioneer in creating the warehouse retail company plan. He started with his company Fed Mart (1954-1974) that sold a variety of items and was only selling to federal workers for a lifetime membership of $2. Thus, later created the Price Club in 1976, Price, his son Robert Price, Rick Libenson and Giles Bateman after selling Fed-Mart to a German businessman, Hugo Mann. From there they expanded their niche to not just give membership to federal workers but hospital workers, utility workers, credit union members and small businesses and continued to sell high volume wholesale merchandise at lower prices (Hoover's, n.d). Working under Price, Jim Sinegal carried on the warehouse retail model and teamed up with attorney Jeff Brotman and together they founded Costco in 1983 with headquarters in Issaquah, Washington and opened their first store in Seattle, Washington. Costco became one of the first companies to grow very quickly earning the company $3 Billion in sales within the first six years of opening ("Why Become A Member." n.d). Price Club merged with Costco Wholesale in 1993 and went under the company name PriceCostco. In 1997 the name was changed to Costco Companies, Inc. Then in 1999 they renamed themselves to their present corporate name Costco (Hoovers, n.d).
The primary products that Costco sell are groceries, automotive supplies, appliances and hardware. They also sell candy, alcohol, television, toys, sporting goods, jewelry, watches, cameras, opticals, books, DVDs, home improvement, apparel, health, furniture, office supplies and in some locations gasoline (Costco, n.d).
Services that Costco provide are pharmaceutical services, mortgage purchase & refinancing, identity protection, bottled water service, and auto services. They also provide various installed services such as window treatment, HVAC, flooring, countertops, garage doors and water filtration. They also provide services for businesses such as payment processing, business phone services, business & personal checks, custom logo products, and business printing. They also provide "life" services such as home and auto insurance (working together with Ameriprise), health insurance marketplace (helping individuals find insurance that works for them), group vision insurance (working with MES Vision for optical insurance for corporate companies), DeltaCare® U.S dental plans (only in a select amount of states), travel packages, and life insurance (working with the Protective Life Insurance Company) (Costco,n.d).
According to Costco's Corporate Profile, in 2018 Costco has 533 stores in the United States,100 in Canada, 39 in Mexico, 28 in the United Kingdom, 26 in Japan, 15 in South Korea, 13 in Taiwan, 10 in Australia, 2 in Spain, 1 in Iceland and 1 in France (Corporate Profile, 2018). Identify the Company's Business Sector/NAICS and write a brief description of that sector.
Costco's unique selling proposition is that they are a discount warehouse store that offers a variety amount of products in bulk and offer services all in one place. Also, what's unique about Costco is that they don't spend money on any advertisement so the way they get all their customers is from good word of mouth from their loyal membership holding customers. They also have the lowest turnover rate because they care about their customers and offer to pay them above minimum wage and are big on promoting from within (Arturo, 2018).
Costco's current CEO W. Craig Jelinek has been apart of the warehouse retail industry since he was stocking shelves at Sole Pine's Fed-Mart. Jelinek was very fond on the way Price orientated his business. Jelinek joined Costco in April 1984 as a warehouse manager and made his way up the ladder and in 2012 he was promoted to be CEO and was the replacement for co-founder Jim Sinegal ("Executive Profile: W. Craig Jelinek". n.d). He also was successful in recommending for Costco to expand into Eastern Asia (Japan and Korea) and till today there is noticeably a popularity to shop there (Berman, 2018).
According to Forbes in 2017, he was notably on the list of the "10 Top Most-Loved CEOs of America" ranking at number one at a rating of 94.9/100 (Kauflin, 2017). The reason for Costco's consistent growth every year is because Jelinek believes in having a hyperfocus on their products which allows them to sell at the price and quantity that they do going back to their mission statement *Insert mission statement*. He also created a policy that pushes people to see their private label Kirkland by putting them in front of their competitor products to show their customer their private label is not cheap quality or inefficient (Berman, 2018). Costco's vibe and atmosphere allows many people to get all they need in one store in bulk and at reasonable prices. Costco has very strong ties with their suppliers and vendors which makes negotiating on price much easier even through times of increased inflation (Meyersohn, 2018).
Costco takes pride in their mission statement by taking care of their employees (focused on training, pleasurable work space and paying higher wages than their competitor Walmart) and staying loyal to their members. By staying consistent with their pricing, it allows members to give good word-of-mouth that brings Costco newly added members and therefore higher profits from sales. Costco has 93 million members globally and as of June 2018 the company reported that 90% of their members renewed their membership (Meyersohn, N, 2018).
Related Topics