Costco and Walmart Values Сomparison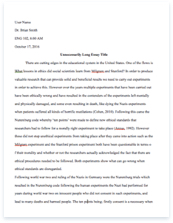 The whole doc is available only for registered users
Pages: 3
Word count: 525
Category: Costco
A limited time offer! Get a custom sample essay written according to your requirements urgent 3h delivery guaranteed
Order Now
While researching management behaviors at both Costco and Walmart I found myself characterizing both differently. Based on my research I would characterize Costco's values as pluralist. With Fox's idea of pluralism, there is a balance found between "employer and employee interest" (History and Values, 2018), while seeking to provide "a legal and policy framework that balances the competing interests and achieves both efficiency and equity" (History and Values, 2018). Just as Walmart Costco provides low-cost products but one main difference that I did notice between the two is how much of its success is credited to its employees. Top leaders have attributed their financial success and growth to "the organizational culture and the important role that employees play in the execution of its strategy" (Pratap, 2017). Based on research there are many ways in how Costco correlates with pluralist values. Not only is starting pay $13 but for one Costco not only focuses on customer satisfaction but employee satisfaction as well. Costco focuses on employee development and training and works on understanding their employee's limits and not pushing they are pushing their employees to do more than they know they can handle. Costco also tends to promote from within. With this it is common to "people at Costco who have been working there for more than ten years" (Pratap, 2017); in fact, the turnover rate for employees who have worked at Costco for more than a year is around 5%. For companies that have higher turnover rates companies "spend more on HR and earn less from their expenses" (Pratap, 2017).
I characterized Walmart's values as egoist. With the egoist model employers are interested in maximizing profit while employees are focused on utility-maximization (History and Values, 2018). For one the four major components of Walmart's culture is striving for excellence, action with integrity, respect for individuals, and customer service (Lomboardo, 2017). No one in that model is there anything that mentions employees. This is unlike Costco who components include the focus on employee satisfaction. That shows that Costco somewhat values their employees more than Walmart. Walmart is known for providing low-cost product but only announced in 2018 that they were going to start making starting pay $11 while announcing that they will start to remove management positions in lower performing stores. They will be removing "3,500 salaried co-managers and adding 1,700 lower-paid assistant store managers" (Peterson, 2018).
This analysis did help me understand the different approaches taken by management at these two companies. It seems that Costco's approach focuses on the employees first and because of that not only are employees satisfied but the customer is as well. There seem to be no faults in their current system. Walmart, however, seems to just focus on the profit and not its employees first. Raising starting pay is a good step but demoting many salaried managers seems backward to me and seems like they took that step to make up for the increased starting wage. Not saying that Walmart should take on the same values as Costco, but I think if they were they would see that employees would be more satisfied which in turn would make customers more satisfied.
Related Topics