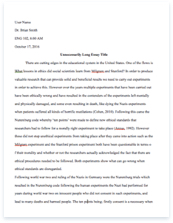 The whole doc is available only for registered users
A limited time offer! Get a custom sample essay written according to your requirements urgent 3h delivery guaranteed
Order Now
I believe that almost all of the corporation's goal is to maximize their profit. Companies may take different approaches to maximize profit or minimize loss based on their own organizational strengths in order to achieve their goal. Indeed, everyone can understand how important does making profits meant to a company. Making profits not only benefit the business owners and also indicate to shareholders how well performed the company is. According to Lord Holme and Richard Watts, corporate social responsibility is the continuing commitment by business to behave ethically and contribute to economic development while improving the quality of life of the workforce and their families as well as of the local community and society at large.
There are two schools of thought in corporate social responsibility which is 'narrow' view and 'broad' view. Narrow view says that a corporation should only concentrate on maximizing profits. Milton Friedman (1970) argues that 'There is one and only one social responsibility of business is to use its resources and engage in activities designed to increase its profit so long as it stays will the rules of the game, which is to say, engages in open and free competition, without deception or fraud.' In simple terms, the purpose of businesses is to make profits for its shareholders while management's only duty is to shield shareholders' interests. In my point of view, I don't agree with narrow view as I don't think a business should only focus on making profits and neglect other responsibilities. I believed that a company can still earn profits when they concentrate on responsibilities.
On the flip side, broad view stated that a corporation have other responsibilities to focus on too in addition to earning profits. Corporations have social obligations as all existing participants of market, persons and entities are tied together and are mutually dependent. So corporations cannot ignore some serious events or problems, which take place, and must help society, as profit is not their single purpose.In other words, I agree with broad view more than narrow view. Other than making profits, companies should also embrace corporate social responsibilities. A company should understand what customers need and want, once the company's products and services get trusted and confidence by customers, automatically the company will gain more profits because of the quality products and services.
The decision making of a company is very important as a good and considerate decision will bring customers to happiness while a poor decision will bring harms to customers. If we stand at the view of narrow view, in order to earn profits, a company makes a bad decision without concerning the quality of their goods, this will lead the company into bad reputation and decrease the profits instead of increasing. For example, in the Ford Pinto case, although Ford found out the fuel tank will bring danger to the car user, Ford insisted not to reform Pinto's fuel tank and lead innocent lives to death. In long term, lesser people will trust and purchase Ford's vehicles and Ford's profit will definitely decrease. A company should have a long term thinking to look at the company's long-term interest and ensuring that the company's future is good and sustainable. The social purpose under broad view stated that corporations are a human creation invented to serve human needs.
Increase Profit is not only role of business and a business isn't necessary have to earn profit as some businesses or organizations exist to serve the community which is non-profit companies and organizations. What these companies focus on isn't about the profit they could earn but on how they should help and contribute to the community needs. As a conclusion, I think that a company should behave like what broad view explains. Every company have the responsibilities to produce quality goods and services for the consumers. Company shouldn't focus on doing business that only benefits owner themselves but also the consumers and the community.
Related Topics