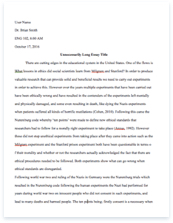 The whole doc is available only for registered users
A limited time offer! Get a custom sample essay written according to your requirements urgent 3h delivery guaranteed
Order Now
1. If a company wanted to be a pioneer for entering a market, what conditions might increase the likelihood of success? If the company wanted to instead be a fast follower, what would be different in terms of the con- ditions that would increase the likelihood of the com- pany's successful entry?
2. What are the methods by which a firm can enter for- eign markets?
3. Why might a company want to engage in exporting?
4. What is indirect exporting, and how does it differ from direct exporting? What are the main types of indirect exporting, and what are the primary strengths and weaknesses of each type?
5. What are the distribution options that a direct exporter can use, and what are the primary strengths and weak- nesses of each type?
6. What entry mode do fashion designers such as Pierre Cardin, and some high-tech firms like Texas Instru- ments, share in common? Why might this be an attrac- tive option for entering foreign markets?
7. Under what circumstances might piracy be beneficial to an exporter?
8. Why would a global firm or multinational require that a wholly owned foreign subsidiary sign a management contract when it already owns the subsidiary?
9. Under what conditions might a company prefer a joint venture to a wholly owned subsidiary when making a foreign investment?
10. How can a company control a joint venture if it only has a minority share of the equity?
11. What is the difference, if any, between a joint venture and a strategic alliance?
Related Topics