Corporate Social Responsibility Argumentative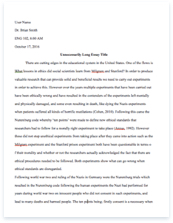 The whole doc is available only for registered users
A limited time offer! Get a custom sample essay written according to your requirements urgent 3h delivery guaranteed
Order Now
Introduction
Business is primarily created for profit.  And it is therefore integral and inevitable for the discussion of corporate social responsibility to be viewed within this framework.  After all, the concept of corporate responsibility will not exist if business does not generate earnings on the first place. Corporate responsibility does not apply to Foundations that
conduct purely charitable work. (Grant and O'Connor, 2005)  Instead, corporations establish foundations as a channel to implement their CSR practices. As a philanthropic practice of corporations, it is secondary to the core business yet a fundamental component in the process of producing wealth.  Corporate social responsibility enhances the competitiveness of business, which in turn helps in attracting their customer base and sustains the development of both business and society. Corporations need to be socially responsible to attain sustainable development because giving back to society as well as taking care of the environment is basically a mutual need for business to persistently survive.
Corporate Social Responsibility
Stakeholders generally refer to people that are affected by the activities of an organization.  Those who are formally or officially associated to the organization such as stockholders, employees, suppliers and customers are considered as primary stakeholders.  Others which are indirectly affected by the organization such as special interests groups, environmental groups and the community at large are secondary stakeholders.  The bigger the organization, the wider its stakeholder base becomes.
CSR on the whole pertains to the interaction or relationship between the organization and the social environment in which it thrives.  It means that the activities of the organization must not only be detrimental to society but must include proactive initiatives of the organizations that will benefit society. These two components are necessary for an organization to create a positive impact on society.
CSR is premised on the social contract theory in which duties/ obligations towards the people, environment and society are intrinsically assumed by the organization.    In the economic perspective, CSR refers to the expectation that organizations must conduct their operations in making profit within acceptable economic rules, laws and policy i.e. the employment of slavery. In the social responsiveness perspective, organizations are deemed to proactively contribute to the welfare and advancement of general society.  Moreover, they also partake in promoting the ethical behavior at the individual level i.e. employees.
Under this perspective, organizations are assumed as extensions of human beings whose actions have a direct influence to society and therefore act as moral agents and therefore expected to behave according to conventional values acceptable to society. (Werther and Chandler, 2006) In a nutshell, CSR is the lifetime commitment by the organization to act or behave ethically within the law and other socially acceptable standards, provide its fair share in sustainable economic development and improve the quality of life of both its primary and secondary stakeholders in order to create a responsive and meaningful relationship between the organization and the society it serves. (Watts and Holme, 1999)   While CSR should ideally be assumed unconditionally, it can be effectively pursued as part of the overall strategic objective of the organization, which can enhance business operations and improve profit generation.
CSR as Part of Overall Business Strategy
One of the most successful companies that effectively and comprehensively incorporated its CSR to its overall business strategy is Wal-Mart, one of the biggest companies in the world.  As the world largest employer with over two million associates around the world, improving the quality of life of its workforce alone allows the company to create a solid market base as its employees also act as its clients. As the world's biggest retailer, the company greatly partakes in the promotion of eco-friendly products. Its promotion of generic prescription drugs not only permits the company to address the healthcare crisis but expands its market to the greater number of people who are unable to afford branded medicines.  By opening its doors to the retail of organic food products, which are environmentally friendly and safe, it extends its market to health and environment conscious market.  (Wal-Mart Watch, 2008)
The concept of CSR also helps in improving the products and services that a company provides to society, which enhances a company's competitiveness.  In the auto industry for instance, it served as an impetus for innovativeness in terms of advancing fuel efficiency efforts in car technology particularly the hybrid car.  A hybrid car runs on electric and the traditional fuel e.g. gasoline or diesel. Aside from an internal combustion engine (ICE), it also includes on-board rechargeable energy storage system that charges when the ICE runs.  (Westbrook, 2001) With rising oil prices and fears of global warming that influence consumer buying preferences, the hybrid car is slowly and steadily growing its lead in the car market share. Auto manufacturers are thus, scrambling to get a niche in this growing trend by improving their energy efficient technologies or making green cars.  In which case, CSR is directly involved in the organization's campaign to take a bite of the new emerging market.
Finally in modern societies, consumers are more interested in the integrity of the corporation.  People patronize companies with sound philosophical mission because they feel that they partake in the realization of this vision through which they are able to do right the thing.  (De Mooij, 2005).  MasterCard's "priceless campaign" is a case in point. It clearly reflected the company's strong "ethics and philosophy" that integrates its corporate social responsibility. It sensibly created an image of the company that cares for the people and identifies the more important things that people needs and wants.  (Farrell, 2002) Moreover, the company was able to concretize its commitment to the people through its generous cash donations.  With this strategy, the company successfully positioned their product as an instrument for delivering the "priceless things" i.e. love, joy and pride, that people value the most.
Conclusion
Organizations should approach corporate social responsibility not as expenses but opportunities for market expansion, product innovation and diversity and for aligning their values with those of society.  It is not a matter of choice but of necessity.  CSR is also a call for organizations to adhere to a norm that is more viable and mutually beneficial.  The need to take care of society and environment is essential because business ultimately depends on them to survive. Business does not engage in CSR for it to earn a reputation of being the most charitable and most socially responsible corporation. While a good image can attract a greater customer base, it is insufficient to improve business. More importantly, CSR should be integrated in the general business strategy of the company to allow business to be more responsive to the needs and preferences of the people thereby enhancing profit generation and the sustainability of business operations.
References
De Mooij, Marieke K. (2005). Global Marketing And Advertising: Understanding Cultural Paradoxes. SAGE Publications
Farrell, Jim. (2002). PRICELESS.  Center for a New American Dream. Retrieved from
http://www.populationpress.org/publication/2002-12-farrell.html
Grant, M and O'Connor, J. (2005). Corporate social responsibility and alcohol: the need
and potential for partnership. 2nd edition. CRC Press
Wal-Mart Watch (2008). Sustainability Progress to Date 2007–2008. Retrieved from http://walmartwatch.com/img/blog/wmt_sustainability_report_11-15-07.pdf
Watts, P and Holme, R. (1999). Corporate Social Responsibility: Meeting Changing Expectations. World Business Council for Sustainable Development,
Werther, WB and Chandler, D. (2006). Strategic Corporate Social Responsibility: Stakeholders in a Global Environment. SAGE Publications.
Westbrook, M.W., (2001). The Electric Car: Development and Future of Battery, Hybrid and Fuel-Cell Cars. IET Publications
Related Topics