Cook Composites and Polymer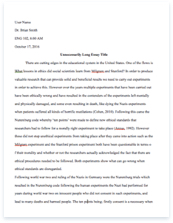 The whole doc is available only for registered users
Pages: 4
Word count: 774
Category: Carbon
A limited time offer! Get a custom sample essay written according to your requirements urgent 3h delivery guaranteed
Order Now
Cook Composites and Polymers Co. (CCP) were founded in 1990 and is a leading manufacturer of gel coats, unsaturated polyester resins, coatings resins and emulsions. The company prides itself most in producing high-quality, custom-designed gel coats. To produce high quality gel coats, CCP utilizes styrene as a cleaning agent for their mixing vessels because styrene performs admirably in reducing contamination. Currently, the company's rinse styrene is collected and shipped to cement manufacturers as a source of fuel to fire their energy-intensive cement kilns. Alternatively, the company can opt for a waste exchange programme. However, after recent exposure to a programme called the "By-Product Synergy" (BPS), CCP discovered that rinse styrene could be utilized to create a good quality concrete coating which can be sold in the infrastructure resurfacing product market, earning CCP a tidy profit. With rinse styrene disposal cost rising, coupled with the chemical's hazardous and harmful natural, the company's vice president of engineering and loss control Mike Gromacki has to decide how best to dispose rinse styrene, balancing both environmental and financial issues.
The financial issues will be discussed first. The North Kansas City plant is able to produce approximately 15,000 batches of 10-drum gel coats (Table 1). Given the high cost of acquiring and disposing styrene, the company faces a trade-off here: either using more styrene to reduce contamination of new batches or reducing styrene to reduce cost. From Table 2, taking into account the potential revenue and cost, and fixing production cost at $4,125, the optimal amount of rinse styrene to be used is 550 pounds, as stated in the case. However, by participating in the BPS programme, their rinse styrene concrete coating would reduce their net cost of styrene to $0.30/pound. By updating the cost of styrene, the optimal amount of rinse styrene would then rise to 580 pounds, resulting in a better batch conformance percentage as well as approximately $338 increase in profit per batch, or an astonishing $5.07 million increase in profit per 15,000 batches produced. Furthermore, CCP would not have to worry about 5% annual increase in disposal cost if it participated in the BPS programme. The environmental issues are also a main concern for CCP, which in this case would be the carbon dioxide emissions. CO2 emissions are calculated based on the amount of emission savings per 1
pound of rinse styrene used in either the cement kiln or the concrete coating. Based on Table 3, switching to the BPS programme will see a decrease of approximately 0.73 pounds of CO2 per pound of rinse styrene used. Therefore, the BPS programme is actually more environmentally friendly as compared to the traditional programme that CCP is participating in. Given that both financial and environmental factors favour the rinse styrene concrete coating, it would seem an obvious choice to proceed with the BPS programme. However, there are some implications that CCP have to consider. Firstly, in order to proceed with the programme, an initial investment of $3 million, which is quite a substantial amount, is required in R&D, long-term technical support and start-up cost. Secondly, internal resistance was encountered because production of the concrete coating is considered a low-end generic product which does not align with the company's culture of producing only high quality products. Thirdly, the sales team were not enthusiastic towards the BPS programme because the profit margin of the concrete coating is inferior as compared to the company's gel coating, which meant less commission.
Finally, CCP potentially risk facing the wrath of RCRA and CERCLA due to not complying with special disposal procedures set by these regulators. An appropriate solution that Gromacki can consider would be to create a separate entity, a subsidiary for example, with the sole purpose of producing rinse styrene concrete coating. By separating the entity from CCP, it would reduce the erosion of CCP's current brand which has always been to focus on high performance and quality products. The $3 million investment can be spent on creating this entity and equipping it with the technical expertise required to further research on the concrete coating, and a separate sales force to develop a market for this new product. The cost can eventually be off-set by the estimated $5.07 million increase in profit, as mentioned previously. The separate entity need not require a new factory. Instead, CCP and this separate entity can share physical space and resources if needed. If all the risks as mentioned above can be mitigated, CCP should proceed with the production of concrete coating as a by-product because it brings benefits to both the environment (through CO2 reduction) and CCP (through increased profit).
Related Topics