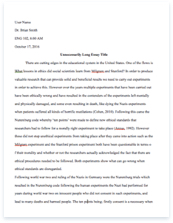 The whole doc is available only for registered users
A limited time offer! Get a custom sample essay written according to your requirements urgent 3h delivery guaranteed
Order Now
"Over a 10-year period we have totally transformed our outlook, our resources and our prospects. From being and inward-looking manufacturing company, we have become a customer-focused, integrated service provider. From a large commodity supplier, we have become known for our value-added and innovative designs. Most importantly, our performance as a company has been little short of spectacular, and I see no reason why we cannot continue on this upward path [table 5.1]. I know that the Group board is very impressed with our achievements, and uses this subsidiary as its best example of successful innovation."
James Thompson, the CEO of Concept Design Services (CDS), knew his confidence was shared by his colleagues. After all, CDS was believed to be one of Europe's most profitable plastic household products (home-ware) businesses. Originally founded in the 1960s as Focus Plastics, the company's growth had come initially from the manufacture of complex injection-moulded plastic components for large industrial customers. Following the acquisition of the company by a large consumer products group, it had rapidly extended its range to include popular household items such as washing up bowls, pedal bins, baby baths, buckets and dustpans. These were sold under the Focus brand name, initially through wholesale distributors and then increasingly to large national do-it-yourself (DIY) stores, often referred to as "sheds".
By the early 1990's the home-ware business had grown to account for over 80% of turnover, which had itself more than doubled in 10 years. Additional large injection-moulding machines had been purchased to cope with the rapidly growing volumes of products. These machines provided many economies of scale that enabled the company to compete aggressively in a market where barriers to entry were low. However, competition was increasing, mainly from small, specialised manufacturers with low overheads. The range of products supplied by these companies was often quite limited (just buckets and bowls, for example), largely because of the high costs of moulds, which would be up to £50,000 each.
The products
By 1989 the company produced around 200 home-ware stock –keeping units (SKUs), and had developed a reputation as a reliable source of supply of consistently high-quality products. It was then decided to withdraw from the complex and cyclical industrial mouldings market in order to concentrate on developing the more profitable household products business. James Thompson explained:
"We recognised that the industrial markets were becoming more difficult and much less profitable. In the large white goods and automotive markets, order sizes (and therefore batch sizes) were getting smaller, and we were also losing some larger contracts as production moved abroad. Basically many of our industrial customers were just too hard to do business with. There were always changing their schedules, and at the same time they would not guarantee long term continuity of business. In the end, we decided that the industrial business did not fit well and was particularly difficult to plan and control alongside household products. Even in the Sales Office, it was felt that the commercial relationships with household product wholesalers and DIY sheds were clearer and under control, whereas business with the industrial customers was unpredictable and unstable.
Schedule changes in quantity and delivery date were an everyday occurrence that disrupted the office and caused most internal communication problems. So by 1990 all our industrial business had been terminated. But our decision to concentrate on one, relatively new market was recognised as carrying risks, and we were determined to differentiate ourselves from competitors. There were some very competent, smaller manufacturers that could compete in some of the volume business by undercutting our prices, not least because our overheads were higher than theirs! We were using the latest, precision equipment, bought the best quality moulds, and generally positioned ourselves as "technical professionals with a customer focused service". We knew that we had to exploit these differences, and that we would have to look for new markets that would really value our capabilities."
Market Positioning
Linda Fleet, CDS's Marketing Director, joined the company in the early 1990s, having previously worked in a senior marketing role for a large retail chain of paint and wallpaper retailers.
"Experience in the decorative products industry had taught me that importance of fashion, even in mundane products such as paint. Premium priced colours and textures would become popular for one or two years, supported by appropriate promotion and features in lifestyle magazines. Two years later they would look old fashioned and people who care about their surroundings would redecorate individual rooms or even the whole house. The manufacturers and retailers which created and supported these fashion trends were dramatically more profitable than those who simply provided standard ranges. Instinctively, I felt that this must also apply to plastic home wares. At CDS, we decided to develop a whole coordinated range of such items, and to open up a new distribution network for them to directly serve individual up market stores, kitchen equipment shops and speciality retailers throughout Europe.
Our first new range of kitchen items was launched in 1992, under the "Concept" brand name. Within one year, we had over 3000 retail outlets signed up, and provided each with point of sale display facilities and high-quality brochures. Illustrated feature articles in well-targeted magazines and newspapers generated an enormous interest from the public, which was reinforced by the use of our products on several TV cookery programmes. Within one year we had developed an entirely new market! It was at this time that we changed the name of the company to reinforce our change of direction. "Concept" now provides over 70% of our revenue and the bulk of our profits. The prices and margins that we can achieve with Concept are many times higher than for the Focus range, so we have proved that the market appreciates the value inherent in our designs.
We quickly learned that the retailers liked the idea of a coordinated range of items. Customers could buy a few items to start a collection, and progressively add to this. Our research indicated that some customers kept our product on display in their kitchens as objects of beauty, or even as tokens of symbols of their lifestyle, rather than hiding them away in cupboards. We exploited this idea in our advertising, and guarantee to supply retailers any item in any colour for at least four years. To keep ahead, we continue to launch new ranges and colours at regular intervals. We now have the most comprehensive range of designer items in the market; there are now six separate style ranges, and many of these are offered in up to 12 contemporary colours. The Concept ranges are highly profitable, both for us and for the many thousands of retailers throughout Europe that stock our products.
In contrast to the success of Concept, we now clearly understand that many of the Focus products have effectively become commodities, as numerous competitors have gradually eroded market prices. Supply Services continues to provide a basic support to Focus customers in terms of routine order processing and production planning, whilst our Sales activity is largely confined to annual bidding for large contracts. I certainly intend that we should continue to replace this declining, low-margin Focus business with the exciting new Concept ranges and other growth opportunities that we have identified.
In addition to continuing development of Concept, over the last two years we have been designing, manufacturing and distributing products for some of the most prestigious design houses. This sort of business is likely to grow, especially in continental Europe where the design houses now appreciate our ability to offer a full service. We can develop products in conjunction with their own design staff and offer them a level of manufacturing expertise they can't get elsewhere. Most significantly, we can offer a Europe-wide distribution service that is tailored to their needs. From the customer's point of view, the distribution arrangements appear to belong to the design house itself. In reality, they are based exclusively on our own call-centre, warehouse and distribution resources."
Manufacturing operations
All manufacturing was carried out in a large, leased, modern facility, which was located approximately 20km from the Head Office. The factory had areas for receiving and holding raw materials, and the moulding area included 24 large injection moulding machines. The most recent had robotic devices to remove finished products from the machines and to place them on conveyors leading to the packing area. Adjacent to the moulding area was a large tool store with a capacity to store about 200 moulds on racks, and a small mould repair section with skilled craftsmen.
Products, and individual components of products, were moved to the packing area, where they were assembled and/or labelled (where required), inspected, packed in bags or cartons and palletised. Finished goods were then taken to an adjacent large, Narrow-aisle ware-house with high-level racking and special forklift machines. In one corner was an order-assembly and dispatch bay, with a platform access to load delivery vehicles. Grant Williams, the Operations Manager, described the development of these facilities over the preceding decade:
"The move away from industrial products allowed us to dispose of most of the older, more inefficient, and smaller injection-moulding machines. Having only larger machines now allows us to use large multi-cavity moulds. This increases productivity by allowing us to produce several products, or components, each machine cycle. It also allows us to use high quality and complex moulds which, although cumbersome and more difficult to change over, give a very high-quality product. For example, it would have taken the same labour and machine time to make 3 items per minute on the old machines as 18 per minute on the large modern machines with a 6 cavity mould. That's a 600% increase in productivity! We are also proud that we achieve such high dimensional accuracy, excellent surface finish, and extreme consistency of colour required for the Concept products.
We can achieve all this because of our expertise derived from years in the technically-demanding industrial markets. The end product quality is second to none, and extensive benchmarking studies carried out by some of our European customers have confirmed our superiority in quality conformance. By standardising on single large machines, any mould can fit any machine. This is an idea situation from a planning perspective, as we are often asked to make a run of Concept products at short notice on the next machine to become available. This standardization has also enabled us to carry a complete range of spare parts for the machines, and the maintenance staff has become very skilled in caring for this specific size and type of machine."
Supply Services
The Supply Services Department of the company was regarded as being at the heart of the company's customer service drive. Its purpose was to integrate the efforts of design, manufacturing and sales. Essentially it had two functions: firstly to plan and schedule production in order to maintain appropriate inventory availability, and secondly to plan the distribution of products from the ware house to customers. Sandra White, the Supply Services Planning Manager, was responsible the scheduling of all manufacturing and distribution of products from the warehouse to customers. Sandra White, the Supply Services Planning Manager, was responsible for the scheduling of all manufacturing and distribution and for maintaining inventory levels for all the warehoused items.
Supported by three other staff, she also prepared performance reports, monitoring the utilisation of equipment, output rates for each product and scrap rates. Although the organisation chart showed Sandra White reporting directly to Marketing, Linda Fleet did not often fell the need to intervene in the day-to-day workings of the department, preferring to concentrate on the more innovation orientated activities of the Marketing Department. This relative autonomy allowed Sandra to optimise the planning throughout the internal Supply Chain.
"We try to establish a preferred sequence of production of each machine and mould. To minimise set-up times, we plan for each mould to start on a light colour, and progress through a sequence to the darkest. In this way we can change colours in around 15 minutes, with relatively small amounts of waste. Because our multi-cavity moulds are large and technically complex, mould changes take around three to four hours, so careful scheduling is important to maintain utilisation. The factory is usually not scheduled for weekend production, and maintenance is usually performed on Saturday mornings.
Over recent years the general reduction in batch size has unfortunately brought down average utilization, but with the wider product range, now at about2500 SKUs, this was somewhat inevitable. However, our pick rate, which measures the availability of finished goods inventory, has been maintained at around 92%. This means that, on average, there is one in twelve changes of us not being able to supply any one SKU from stock. I know that Linda would like us to reach 100%, but there is always some constraint that prevents us achieving higher availability. At the moment that constraint is warehouse space.
Everything would be fine if we were able to stick to schedules, but short-term unplanned changes seem to be occurring more frequently than ever before. For example, last Monday we have an urgent request from Sales to produce a run of 500 rainforest-green pasta strainers because of unexpected demand levels. This involved complete re-scheduling. Ideally we would like some stability, but the market is dynamic and continual schedule changes affect utilisation, efficiency and scrap rates. Certainly better marketing forecasts would help….but even our own promotions are sometimes organised at such short notice that we often get caught with stockouts.
Although Focus products have relatively stable volumes, the Concept products are much more seasonal, which makes capacity planning and scheduling very difficult at peak times around November (for the Christmas gift markets) and Easter, just after the spring trade fair in London. At the same time, I have to schedule production time for new product mould trials; we normally allow three shifts (24 hours) for the testing of each new mould received, and this has to be done on production machines. From my perspective, it is often a difficult choice whether to schedule products that are needed urgently or mould trials for new product launches with are equally urgent."
Supply Services had become a large and strategically important part of the company. It maintained its own fleet of medium and small distribution vehicles for the UK market, but mainly used international parcel carriers for the continental European market. In the UK market a standard delivery timetable was used, delivering once or twice a week depending on the area. In addition, an express delivery service was offered for those customers prepared to pay a small delivery premium. However, a recent study had shown that almost 40% of express deliveries were initiated by the company rather than by customers. Often this would be to fulfil follow up deliveries of orders containing production out of stock at the time of ordering. The express delivery service was not normally required for Focus products. Sandra White explained some of the issues faced by her department;
"Most of our time is spent planning the production and delivery schedules for Concept products, which involves a vast range of moulded parts, bought-in components, packaging, and finished goods. In contrast, the Focus planning is relatively straightforward, since the product range is simpler and the vast majority of deliveries are to a small number of important customers. The size of each Focus order is usually very large, usually with regular call-offs and deliveries to customers' own distribution depots. However, organising Focus delivery is relatively straightforward, since the product range is simpler and the vast majority of deliveries are to a small number of important customers. Although the organisation of Focus products is straightforward, the consequences of failure are large. If we cannot fulfil an order, and therefore miss a delivery slot, we are inevitably upsetting a very large, powerful customer. My job is to ensure that we satisfy all our customers!"
New product development
Grant Williams explained the new product development process:
"We receive detailed drawings of the new products from the Design Office, which is managed by Marketing. The Concept and "design house" products are often high precision, complicated objects, each of which represents its own technical challenges. However, we pride ourselves on our ability to overcome the technical and quality problems and, when we have decided on the basic mould requirements; orders are placed with our preferred mould makers, located in South Korea. Not only do these suppliers offer the highest standards of mould quality, but they are also significantly cheaper than comparable European mould makers. It usually takes around 4 to 5 months to get a new mould, which then has to be tested on our production machines. At the scheduled time, we fix the mould into a machine and undertake trials until we get a perfect quality output. These then become the operating parameters and are recorded for future use. This whole process can take up to 24 hours, so we sometimes miss a night's sleep if there is an important trial in progress!
The operators are as keen as we are to get the cycle times as fast as possible, since their bonus payments are based on good output. We make it easy for them by getting the settings right from the outset, but I'm afraid they don't all appreciate that. Sometimes, several operators spend most of a shift involved with normal production setups, and argue that they could have made more bonus wages on production. There is always a bit of tension here, but I still believe that we must continue to link wages and output if we are to retain our excellent record of productivity!"
Latest developments
The "Concept Office" brand had been introduced in late 1999, and was perceived as a very successful entry into a new market, employing many of the marketing ideas developed with the Concept household range. Concept Office items comprised filing trays, storage boxes and a range of desk items – all innovatively styles and in seasonal colours. Users were encouraged to change the colour in use every season to provide variety in drab, open-plan offices. Concept Office branded products were sold through specialist office equipment contractors and retailers. James Thompson, the CEO summed up his view of the current situation.
"Our alliances with several Italian and German design houses have been a particularly significant recent development for CDS. In effect, we are positioning ourselves as a complete service partner to the designers. We have a well-developed design capability ourselves, together with manufacturing, order processing, and order taking and distribution services. These abilities allow us to develop genuinely equal partnerships witch integrate us into the whole industry's activities."
Linda Fleet also saw an increasing role for collaborative arrangements.
"It may be that we are seeing a fundamental change in how we do business within our industry. We have always seen ourselves primarily a company which satisfies end consumer desires by providing good service to retailers. The new partnership arrangements put us more into the "business to business" sector. I don't have any problem with this in principle, but I'm a little anxious as to how much it gets us into areas of business beyond our core expertise."
The actual and prospective partnership deals fell into two broad categories, which are explained below.
Design house collaborations – Some years ago, CDS had forged several partnerships with European design houses, the most successful of which was with a famous company of Italian designers. Generally it was the company's existing design expertise which was attractive to design-house partners. Not only did CDS employ professionally respected designers but they had also acquired a reputation for being able to translate the most difficult technical designs into manufactureable and saleable products. Design house partnerships usually involved relatively long lead times but produced unique products with very high margins, nearly always carrying the design house's brand. Linda Fleet was enthusiastic about these developments.
"This type of joint venture relationship plays to our strengths. Our design expertise gains us entry to the partnership; we are soon valued equally for our marketing, distribution and manufacturing competences. We gain access to the latest European design philosophies, ideas and market research, along with the rights to use their leading designer brand names. In return, they get a good royalty payment and access to our unique capabilities. It is certainly a win-win arrangement which is unique to the industry.
Major retailer services – This type of collaboration (one already established and one prospective) involved CDS taking responsibility for the whole category of plastic home wares for a large supermarket group. It involved having access to the retailer's sophisticated sales data systems and, based on this data, deciding what each store should have on its shelves. The product ranges supplied were not particularly adventurous in their design or colours, but were clearly in the "Concept" style and often carried the Concept brand. Where appropriate, competitors' products and the Focus range could be included where they filled gaps in CDS's ranges. Linda Fleet explained more about these category management services.
"Broadly speaking, the supermarkets do not seem to be as sophisticated in their non-food buying as they are in food products. In effect, they have handed over part of the responsibility to us and trust us to supply ranges or products which are appropriate for their customers overall but, to some degree, selected to be appropriate for their individual stores. Their objective is invariably to use us to extract the best profitability from the category, particularly in terms of profit per square metre of shelf space. So far, this is working reasonably well, although the real costs of understanding their sales data are probably higher than we realise.
Related Topics