Computron Inc. (2006) – Case Notes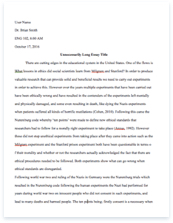 The whole doc is available only for registered users
A limited time offer! Get a custom sample essay written according to your requirements urgent 3h delivery guaranteed
Order Now
Thomas Zimmermann, manager of the European Sales Division from Computron, has to give a reasonable bid to win the contract of 1000X digital computers to Konig & Cie AG (Germany), which is the largest chemical company and comprises of 80% business for Computron in Germany in 2005-2006. Because there are conflicts between the company pricing policy and the bid requirements due to tough competition, we will explain in the following the strategic positioning that Thomas Zimmermann needs to seek in order to win this contract. Not only is Koenig & Cie currently (i.e. July 2006 in this case) the most important customer for Computron in Germany, but it also represents over 50% of the additional business for the fiscal year in the German market for medium-priced digital process control computers. Accordingly, the marketing and bid (pricing) strategy for Koenig & Cie's tender for a computer of the type 1000X must be thoroughly assessed for strategic and tactic consistency with the firm's objectives. Customer requirements analysis
In this request for bids, the customer clearly specified that the computer would be used for training purposes instead of online processes. Therefore dependability and a 'reasonable' price are key factors to be considered rather than machine flexibility and accuracy. The following graph is a comparison of competitors in terms of pricing and quality of computers offered. Group Assignment – COMPUTRON INC (2006)
SWOT ANALYSIS for Computron
Conclusions & Implications:
Computron is following a differentiation strategy.
So far, the market has responded positively to the offering of Computron, resulting in a market leader position in terms of market share of total sales.
Compared especially with the main customer, Koenig & Cie, Computron enjoys customer based brand equity. The corresponding brand loyalty is expected to allow a markup of approximately 20% over the competition, despite comparable product attributes.
Computron faces one weakness, the 17.5% (soon 15%) import duty and some more transportation costs, which other manufacturers do not have to bear.
 The firm has a great interest to win the tender as this would strongly support Computron to utilize and to cover the initial overhead of the new plant in Frankfurt, which will open only few months later (i.e. 15th September).  Strategy for bidding (pricing): First, Mr. Zimmermann must acknowledge the corporate policy deployment. The firm's top management does not want price-cutting for individual products or bids as the risk of alienating the brand image, differentiation through high quality and technical superiority, is given. Internal consistency should be ensured to a high degree. Possible Moves of Competitors
1. Ruhr: develop special-purpose digital computer for Koenig & Cie and bid at $872,000. 2. EDAG: sell near cost once more to grab market share since they can already compete on technology and quality
3. Digitex: no specific move, but threat (risk) that Koenig will be satisfied with Digitex's fairly low quality computer, since it is for trainings only, and grant them the contract due to the lower price. Bid Price to be offered
The price from competitors in neighborhood is USD 872,000 and there is indication that for successful bidding the price should be no more than 20% higher than the lowest bid. Considering the present scenario and the company policy regarding mark up, we suggest the bid price USD 1,060,000 (21.5% higher than lowest bid USD 872,000 though), this represents 20% mark up under present conditions that parts are imported from the U.S. With the Frankfurt factory commissioned and put in service in the near future, mark up with the same bid price will then be 38% due to saving in import duty and transport. Our strategy will be explained to management that though initial mark up is about 20% but later when production starts in Frankfurt then mark up is 38% thereby we can capture the most of the customer lifetime value.(i.e. 5% extra to compensate for initial loss in mark up).
Related Topics