Computerize Attendance Monitoring System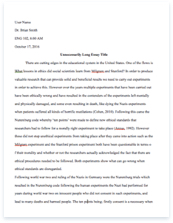 The whole doc is available only for registered users
A limited time offer! Get a custom sample essay written according to your requirements urgent 3h delivery guaranteed
Order Now
Computer Attendance Monitoring System
•An attendance-monitoring system serves as a time log that is set up as a computerized database. •An attendance- monitoring system maintains a daily record of a person's arrival and departure time from work or school. •This system contains the electronic file of the person's history or a personal profile, attendance history and medical history
A. Timer – once the instructor logged on the computer the administrator will automatically record the logged time in the school attendance monitoring system and the instructor will check the Students attendance if the Students are Present, Absent or late. B. Record File – personal profile the instructor and student in a school B.1 Administrator -would contain Instructors/Students history, references and performance information as well as the time record. B.2 Instructor- would contain their academic progress and especially attendance report that affects their performance. C. Request Report– only the instructors can be able to access the time record of the Students to a printed form.
Reason for the Study:
Using of electronic device like Computer is the best way of recording data now a days it can automatically compute and record files in just a click. Tremendously Computer Attendance Monitoring System benefits the small and big company as well as school, universities and other educational institution. The main reason of this study is to understand the progress and advantages of this system towards the users. And to be able to have a comparison in using a manual monitoring system in recording attendance file record, as well as other devices that needs a little improvement. Importance of the Study:
The importance of the study is based particularly on the advantages of the system towards the user, in preparation and continuous evolve of new trends in the economy and in the computer world. And how the system develop to be accurate in recording daily time records that register in the system, thereby providing efficient and accurate data of tracking the students.
Methodology to be used:
The researcher used Visual Basic that designed to understand each buttons used in the system. Microsoft Access in recording information and track the daily time input of the user.
Possible Beneficiaries:
Schools/Universities – it will be easier for them to update records of the students to monitor absenteeism.
Recommendation:
This system is very useful to its users it completely replaces manual time card machines or your hand written time and attendance record. It will also eliminates the need for you to spend hours each week compiling your manual systems into a report to supply to the payroll department and as well as for recording the absentees of the student in the school or educational institution. Finally, it can process automatically calculates the data given in the system. But as a recommendation people need to generate details how it works especially those users of this system for them to understand the benefits as well as how it is effectively manage the time records.
Related Topics