Comprehensive Analysis Outline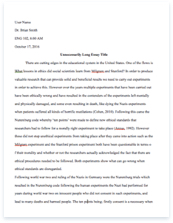 The whole doc is available only for registered users
A limited time offer! Get a custom sample essay written according to your requirements urgent 3h delivery guaranteed
Order Now
In this paper, Team A will discuss key factors about the country of Philippines and a possible global business venture to import organic products. Nutra Source Trading Co., LLC is a company based out of Columbus, Ohio that is looking into exporting organic products into the Philippines for a global business venture. Some of the key factors that Team A will discuss are the region analysis, country analysis, organization, and product and service analysis.
Region AnalysisRegion alliances and economic integrationIn 2008, the Philippines imported roughly $58 billion dollars in imports. According to the United States Central Intelligence Agency (CIA), in 2007, the Philippines imported from the following countries: the United States of America (US), Japan, Singapore, Taiwan, China, Saudi Arabia, South Korea, Malaysia, and Thailand (CIA, 2009). In addition, the Philippines in 2007 exported to the US, Japan, Hong Kong, China, Netherlands, Singapore, Malaysia, and Germany. The imports and exports to other counties demonstrate the Philippines regional alliances and economic integrations.
Physical environment and its effect on tradeThe Philippines consist of three main island groups that have 17 regions. The three main Philippine islands, Luzon, Visayas, and Mindanao are located in Southeastern Asia between the Philippine Sea and the South China Sea (CIA, 2009). The Philippine regions are administrative divisions that serve the counties 80 provinces and 120-chartered cities (CIA, 2009). Due to the Philippines consisting of islands, Nutra Source Trading Co., LLC (Nutra Source) needs to consider the transportation costs for importing. The Philippines physical environment in each region differs, which could affect the transportation costs from region to region or island to island. The cost of transportation is a detrimental effect on Nutra Source profits.
Political stabilityThe Philippines take after the US in government regulations. They have a representative democracy government with a separation of powers among their judicial, executive, and legislative branches. Currently one president, Gloria Macapagal-Arroyo (Macapagal-Arroyo), governs all the Philippine regions. The president serves a six-year term and the next elections are in May 2010. The Philippines regions demonstrate their political stability by having an organized representative democracy governmentEconomic conditionsEconomic growth in the Philippine regions has grown an average of 5% since President Macapagal-Arroyo took office (CIA, 2009). The general macroeconomic outlook for the Philippines regions have drastically changed since Macapagal-Arroyo's Presidency. Macapagal-Arroyo pushed for new revenue, tightened expenditures, declined the deficit, tapered the debt ratios, and helped increase spending on infrastructures (CIA, 2009). The economic growth is proof that Macapagal-Arroyo has helped the Philippines regional economy expand.
Finance options availableIn 1977, the Philippine Export-Import Credit Agency (PhilEXIM) was born under presidential decree (PhilEXIM, 2009). PhilEXIM is an organization in the Philippines that facilitates international trade and helps assist other small and medium sized Philippine companies. In addition, PhilEXIM assists regional government projects that encourage imports and exports. This finance option would be available to Nutra Source since they are a small company who will be importing organic products to the Philippine regions.
Social, health, and environmental conditionsFactors that influence imports to the Philippines are aging populations, environmental concerns, consumer demands, and the health and wellness of the populations. The Philippine regions are interested in organic products because of the health benefits and the need to protect the environment. The Philippine regions are islands that have delicate eco systems and the imports of organic products could help protect these systems.
Terrorism ThreatsThe International Maritime Bureau reports that the offshore waters in the South China Sea are at a high risk for piracy and armed robbery against ships (CIA, 2009). "Numerous commercial vessels have been attacked and hijacked both at anchor and while underway; hijacked vessels are often disguised and cargo diverted to ports in East Asia; crews have been murdered or cast adrift (CIA, 2009). As this paper previously stated the Philippine regions are located between the Philippine Sea and the South China Sea. This type of terrorism in the Philippine regions could potential affect Nutra Source and their imports if they plan to deliver by ship.
Country AnalysisPolitical stabilityThe Philippines has a symbolic democracy modeled on the U.S. structure. The 1987 constitution reestablished a presidential structure of government with two separate and distinct lawmaking assemblies. The Civil societies watch groups participate in an active role to guarantee a fair and democratic procedure. A large number of the 24-member Philippine Senate is elected. Every three years half of the Senate befalls reelection.
Economic condition in the PhilippinesThe Philippine economy has been on an inopportune course, going from one of the richest countries in Asia, to one of the poorest. The Philippine economy has concentration in the manufacturing segment, in food processing, textiles, electronics and automotive parts. The service segment supplies half of the Philippine economic output, followed by industry, and agriculture segments. The Philippines is a world leader in renewable energy sources and has created the world's first commercial scale geothermal energy installation. The Philippine energy transpired from underground heat sources. The Philippines economy aims to capture the billion-dollar outsourcing growth in Information Technology and call centers.
Finance options available in the PhilippinesThe Philippine bank's percentage of loans is at a minimum due to strict lending regulations and extreme collateral precondition. Economical market prices in the Philippines match up to Europe markets and 100% financing accessibility with some uncomplicated down payment opportunity existing.
Physical environment and the effects on tradePhilippines provide tax exemptions for firms that import new equipment and uses industrial waste treatment systems. Incentives for installation of pollution control equipment, grants are locally manufactured or imported. Decades of unrestrained logging in agriculture areas have stripped forests, with critical proposition for the environmental balance.
Social, health, and environment conditionEconomic development in the Philippines has progressed extremely more slowly than in bordering countries of Southeastern (SE) Asia. Population growth in the Philippines has declined in the last two decades and continues to be much higher than bordering countries of SE Asia. The Catholic Church has a powerful influence, especially given that majority of Filipino citizens are Catholic.
Cultural considerations in PhilippinesIn traditional rural areas, men roles exist in nurturing the lands and women care for the house and children. In urban areas, men work in construction, machine upkeep, transportation, and women work as teachers, and clerks. To prevent insulting belief and behavior companies need to understand the position of men and women in the Philippine society.
Organization product and serviceDescription of Nutra Source Trading Company, LLCNutra Source Trading Company, LLC is company based out of Columbus, OH who exports organic food products to the Philippines. Nutra Source is committed to providing customers with healthy food choices that taste good at a price that is affordable. Nutra Source is committed to provide quality products from leading producers of natural, organic foods and neutraceutical. Nutra Source's vision is to be recognized as an export leader for natural and organic foods and supplements (Nutra Source, 2009).
Product "Needs Assessment"The organic products offered through Nutra Source promotes good health and sustenance for the environment, because they are grown, processed and produced from environmentally low impact agricultural systems. Nutra Source products are much like the way farmers grow their food products (Nutra Source, 2009).
Core products include:•100% Organic Granola and Granola Bites•Dried Tart Montmorency Cherries•Natural Olive Oil Kettle Potato Chips•Natural Low Fat Soy Crisps•Tart Cherry CherriMax Dietary SupplementsThe need for organic products in the Philippines is to preserve the environment influence interest in organic and natural products. The key is to point out demands for organic, chemical-free, pesticide-free, and "natural" products. Health-consciousness has inspired the Philippine population to eat healthier products.
Description of productsSweetened Dried Cherries (with Sugar and Sunflower Oil)The dried cherries Nutra Source exports are produce from the fruit of their suppliers own orchards, because they handle the fruit from tree to kiln and can select the most superior fruit for the process, the results are the tastiest dried cherries in the industry. Dried cherries make a good snack in many baking recipes (Nutra Source, 2009).
Dried cherries: Tart cherries are a healthy whole fruit that is high in fiber, potassium, beta-carotene, and antioxidants. Many research studies have found that diets low in saturated fat and cholesterol and high in fiber are associated with a reduced risk of certain cancers, diabetes, digestive disorders, and heart disease. Cherries also contain potassium, calcium, iron, magnesium, vitamins A, C, B6, E, and folic acid. Tart cherries have virtually no fat and no sodium. This variety of nutrients in tart cherries translates into good nutrition (Nutra Source, 2009).
Conclusion,Team A analyzed the region, country, and organizational product and service need assessment for the Philippines using a company, Nutra Source Trading Company, to export organic foods. Nutra Source is a company based out of Columbus, Ohio who is looking to export organic products to the Philippines. Various factors were used to determine why organic products are a need in the country. Organic products are needed in the Philippines to reduce risk of cancer, diabetes, and other diseases.
References
Central Intelligence Agency (2009). Central Intelligence Agency (CIA) The World Factbook website. Retrieved on March 16, 2009 from https://www.cia.gov/library/publications/the-world-factbook/geos/rp.htmlHill, C. (2009). International business: Competing in the global marketplace (7th ed.). Boston: McGraw-Hill Irwin.
Related Topics