Competiveness Model In Monaco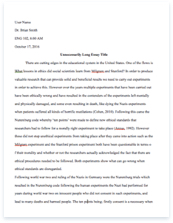 The whole doc is available only for registered users
A limited time offer! Get a custom sample essay written according to your requirements urgent 3h delivery guaranteed
Order Now
Introduction
The principality of Monaco is a city-state located in Europe, is the world's second-smallest country (second only to the Vatican. Monaco is located in the south of France, except on the south of the Mediterranean coastline across north, west, east three sides are surrounded by the French, mainly by Monaco of old city and surrounding area is then established. As one of the most densely populated countries in the world, Monaco is a typical miniature country. Monaco economically developed, mainly gaming, tourism and banking, the country in the service industry and small, high value-added, pollution-free industry diversification has been a big success. Monaco's standard of living is very high, with its neighbors' metropolitan France. Without having to pay income tax system has attracted a large number of other European countries rich tax avoidance of immigration.
Physiographic and Climate
Monaco is a typical city-state and its official name is the Principality of Monaco. Monaco is located in the south of France, in addition to relying on the Mediterranean's southern coastline. Monaco has a land area of ​​485 acres (0.76 square miles, or 1.98 square kilometers) and the highest point in Monaco is 206 feet above sea level (about 62.8 meters), which is the second smallest country in the world. The climate of Monaco is a subtropical Mediterranean climate. The country is characterized by hot and dry summers, mild and rainy winters.
Culture and History
Monaco's name comes from the 6th century BC nearby Phocaean Greek colony. This name means "single house". There have been Liguria, Phoenicians and Carthaginians living in this country. In 1338,Monaco became an independent principality and had been protected by Spanish and France successively. Since 1911, Monaco has been ruled by constitutional monarchy. In 2005, Monaco and France signed a series of treaties in order to achieve a major breakthrough in bilateral relations.
http://www.montecarlosbm.com/luxury-trip-monaco/events/
Yearly Events
January – Monte Carlo Circus Festival
Feb – Ralley Monte Carlo
March – Rose Ball – Princess Grace Foundation
April – LE PRINTEMPS DES ARTS Art Festival
April – Monte Carlo Rolex Masters
May – Monoco Grand Prix
July – Red Cross Gala
July – August – Monte-Carlo Sporting Summer Festival
July – August
The Monte-Carlo Sporting Summer Festival illuminates the summer nights on the French Riviera during the months of July and August with exceptionnal concerts featuring the most famous stars in music today. Stay tuned for the next edition of the Festival on the official website of the Monte-Carlo Sporting Summer Festival.
MONACO YACHT SHOW
September
Not to be missed ! An annual event that welcomes the most prestigious yachts in the world.
Monte-Carlo Jazz Festival
November
In partnership with Rolex and Audi, the Monte-Carlo SBM Resort is proud to present the prestigious program of the Monte-Carlo Jazz Festival. Exibitions through the year. Art, Music, jewlery etc
Entertainment
Concerts. Casino . Nightclubs. Yatch Parties.
Superstructure
Government take diversified and high added value and no pollution economic development policy, actively promote the development of the third industry, obtained remarkable achievement: the real estate industry, advertising, insurance, consulting, development is rapid, tourism and financial industry development is particularly prominent, casinos and stamps are world-famous. The third industry turnover for the most part accounts for the total sales across industries. The banking system is well developed in Monaco, without local 19 banks, most of all world's mega-banks have established branches in this land. Monaco proposal universal disarmament to maintain world peace and stability and to improve economic and social develop. Furthermore, Monaco attaches importance to world environment protection, especially in ocean and ecological protection.
Political Will
One of the main sources of income for this world's smallest monarchy country is tourism. Each year many foreigners are attracted by its casino and pleasant climate.The principality has successfully to take a diversified and high value-added and non-polluting economic development policy, base into service and small economics. And Monaco actively promote the comprehensive development of the third and achieved remarkable results. Real estate, advertising, and insurance consulting industry, after many years of policy implementation, all those industry has developed rapidly, tourism and financial sector development is particularly prominent.
Casinos and stamps are also renowned. In order to develop international political institutions, Monaco government has also decided not to join the EU or reverting to France, though its numerous economic and financial agreements sighed with France it receives many of the benefits of EU membership. For instance, participating it the European single market and using the Euro as its currency. Monaco is a member of United Nations (1993) and a member of the Council of Europe (2004) although it remains outside the WTO and the OECD.
Infrastructure monaco,as a small urbanized enclaved by Franch dominion. Electricity is provided almost entirely by France.Transport in monaco is facilitated with road,rail,and water networks. Its highway and railroad connecting southern France along the Mediterranaan. There're 2 ports there,one is Port Hercrales and the other is in Fontvielle. There's no airport in the country. the closet one is on Nice,France. which is connected to Monaco by 110 bus. There is a heliport features service flying to Nice. In the country,there are subways,buses and taxis that could mostly take you every place in Monaco. Accessibility
With the mild climate in the South of France much of the living is done outdoors and at street level which is a considerable advantage and means many of the activities and facilities are accessible. Due to the comprehensive infrastructure,Toursits would love to take the varity choices of the trasportation to go there。Monaco is pretty well equipped for wheelchair users. There are parking facilities, lifts and access to all the major tourist and holiday attractions and on the streets too.
Hospitality
Monaco try to take advantage from its abundant endowments that can make it an attractive place to visit. And tourism became its biggest income earner. According to data, hospitality sector represents 15% of the total EUR 100 billion. In 2000, the majority tourist are French, British and Italians as well as North Americans. However in 2010, over 40% of new visitor are from distant destination and they may substantially increase the average number in the future.
Data shows that 79% of leisure tourism are hotel activity and the rest of 21% is business tourism. Overall, Monaco has very strong demand from international tourism. Meanwhile, hotel capacity of Monaco also increase rapidly to response high volume of foreign visitors. Such as from 2002 to 2008, the amount of hotel rooms increase 21% in 6 years. They also have other related and supporting entertainment including restaurants, bars,sports, spas, food and beverage, arts and culture, etc. furthermore, Monaco contain the 5 legal casinos, luxury restaurants and world-class hotels, including hotel de Paris which is very well know all around the world.
Enterprise
To promotelocal enterprise development, Monaco government actively give businessesfinancial support, and strive to providelandfor industrial development. Encourage establishment ofhigh value-added, non-polluting export-oriented enterprises, and actively develop high-tech industries. The main industrial sectorsarechemicals, pharmaceuticals,cosmetics plastic processing (29.11%), electrical and electronic components(10.30% ), printing and packagingproducts(4.67%), machinery (3.94%), textiles and clothing, food, jewelrymaking.And in 2004, the data represent that 106types of industrial enterprises provide3,792 job opportunities to local, and income of national is increased. Other small and medium enterprises in Monaco also including banking, insurance, postage stamps, tobacco, and gaming.
Conclusion
In conclusion, Monaco has sufficient comparative and competitive advantages of core resources and attractors as well as supporting factors and resources. If destination management organizations (DMO) in Monaco can take those advantages effectively and sustainably, Monaco can become one of the most outstanding tourist sites all over the world.
Reference
All our Casinos in Monaco. (n.d.). Retrieved 8 10, 2013, from des Bains de Mer 2006: http://www.montecarlocasinos.com/All-our-Casinos-in-Monaco,1418.html
FORMULA 1 GRAND PRIX DE MONACO 2013. (26 May, 2013). تم الاسترداد من © 2003-2013 Formula One World Championship Limited: http://www .formula1.com/races/in_detail/monaco_898/
Introducing Monaco. (n.d.). Retrieved 8 12, 2013, from © 2013 Lonely Planet. All rights reserved: http://www.lonelyplanet.com/france/monaco
Monaco climate. (n.d.). Retrieved 8 11, 2013, from monaco: http://www.visitmonaco.com/en/Practical/Climate
Services & Infrastructure. (n.d.). Retrieved 8 1, 2013, from © 2013 – New Monaco Enterprise Corporation: http://www.newmonaco.ca/services
Related Topics