Competitive Advantages of Samsung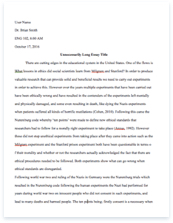 The whole doc is available only for registered users
Pages: 3
Word count: 512
Category: Samsung
A limited time offer! Get a custom sample essay written according to your requirements urgent 3h delivery guaranteed
Order Now
Samsung's competitive advantage and profitability are evident upon analyzing how their use of assets, manpower efficiencies and pricing schemes that have consistently created a substantial and positive differentiation from their competition. For example, Samsung took the early lead in the DRAM manufacturing market by improving both production efficiency and time through a $1 billion investment into the chip cutting process. Through this investment, Samsung became the production leader; one of the many pieces that has allowed them to surge beyond the competition. The benefits of Samsung's production investment are evident in analyzing costs and pricing.
According to Exhibit 7a in reference to DRAM 256Mbit sales in 2003 in which all large competitors were serving that market, Samsung is able to keep their wages 27% lower and their raw materials 35.52% less than the competitors weighted average. They achieve these impressive savings because of their innovation via large and strategic investments in R&D, economies of scale, as well as a motivated workforce. Since Samsung is innovating and continuing to invest into R&D, they can keep their depreciation costs 17.68% lower than competitors. By consolidating their business operations into one large facility, they are able to facilitate more collaborative innovation, saving 12% on fabrication and assembly costs, as well as providing living accommodations for employees. Samsung creates more with less as the competitors scramble to match their efficiency by using more assets thus, presenting Samsung's lower depreciation expense. Additionally, their SG&A expense is 25.29% lower than competitors thanks to the consolidation of their fabrication plants in Korea. Due to their efficiency within the manufacturing and the costs incurred at the plant, Samsung is able to remain a cost leader over the competition.
As Chinese competitors attempt to infiltrate the market, Samsung remains a leader due to their lower costs, strong company performance and pricing leverage. Samsung's operating margin has consistently remained very profitable as it has averaged 44% between 2000 and 2004 according to Exhibit 3. During this time, competitors were not able to create much profit indicating they were still lagging with production efficiency. Additionally, Samsung's overall health and profitability in comparison to its competitors is shown through their return on assets. Exhibit 1 reflects that Samsung has consistently produced a positive net income since 1985. As competition ramped up in the mid 1990's, only Samsung was able to prove any sort of efficient production with an ROA increasing substantially from 1.74% in 1998 to 13.32% in 1999. Moving forward, Samsung was continuing to yield a double-digit return year after year into the early 2000's.
Contrarily, the emerging competition was unable to generate a positive net income or ROA through all these years and therefore taking more steps backward from Samsung. The continued endurance of Samsung to maintain a leading position in the semiconductor industry demonstrates their efficiency with selectively utilizing their assets toward further investments directly resulting in a profitable outcome. Due to their manufacturing cost savings and overall company performance, Samsung is able to charge 14.52% higher than the average competitor because customers are willing to pay more for an innovative and trustworthy product.
Related Topics