Competing Value Framework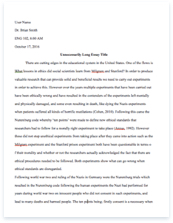 The whole doc is available only for registered users
A limited time offer! Get a custom sample essay written according to your requirements urgent 3h delivery guaranteed
Order Now
Adhocracy Culture- tailored business model to adapt to change in the economic and financial situation. They are flexible to change size and fund- raising projects. Authority and decision making is Anne Ewers who report to the Board of Trustees.
Utah Symphony Culture
Hierarchy Culture – maintain stability and control. Well defined structure for authority and decision making i.e. the chairman and the music director Mr. Lockhart. Unionized musicians.
Organizational structure in terms of power and decision making
Opera
Symphony
Scott Parker
(Chairman of Board of Trustees)
Bill Bailey
(Chairman of Board of Trustees)
CEO
Lockhart
Director)
(Music
Anne Ewers
(General Director)
Factors of new company
culture
Three stages for successful merger:
 Awareness
 Respect
 Reconciliation
(Trompenaars & Prud'Homme, 2004)
Strategic Goals for the first year after merger
Integrate the business process of Opera and Symphony
Reduce overall expense to increase profit
Retain artistic talented employees
Maintain audience base for each entity
Identify and pursue opportunities.
Audience Strategy
Identify who is Anne Ewer audience
Primary audience- i.e. the key influencers are Mr. Lockhart
and Mr. Peterson for Symphony.
Mr. Bailey and Mr. Livsey for Opera
Secondary audience- members of each entity.
Communication is vital to convince the primary and secondary audience (Munter, M, 2005)
Audience Strategy
Determine the biases for each entity
Negative biases
Symphony
 Lockhart unhappy to lose control and work under Ms. Ewers.  Musicians feel the merger is mainly to renegotiate their contract. Utah
 They feel their identity will be lost when merged with world class organization.
 Difference in scale and action for each entity
 Their financial will be used to fund Symphony
(Munter, M, 2005)
Audience Strategy
Determine their emotional attitudes for each group
High level interest- Easy to convey the message
Low level interest- Clear concise presentation and more time for the audience to participate in meeting.
Persuade them with tangible benefits
Opera would attain tier 1 status
Symphony will be financially stable to run the organization and maintain their full time employees
(Munter, M, 2005)
Message strategy
Type of message strategy approach
 Direct approach-message is not sensitive or emotional
 Indirect approach- message in sensitive and emotional, credibility is low
Anne will use indirect approach due the sensitivity and emotional feelings involved. She has never managed Symphony staff, she could be biased as she worked with Opera staff for 11 years.
o Type of channel used- in person, email, video conferences or other form of electronic communications.
Anne will approach the employees in person to listen to their concerns and provide necessary information to ease their anxiety .
References:
Technology Tool
Google Apps for Business
http://www.google.com/enterprise/apps/business/
Oracle
http://www.oracle.com/index.html
Competing Value Framework
https://www.google.com/search?q=competing+values+framework
DeLong, T. J. (2005). "Utah Symphony and Utah Opera: A merger proposal." Harvard Business Review, 5-406-027. Boston, MA: Harvard Business Publishing.
Kreitner, R. & Kinicki, A. (2010). Organizational behavior (10th ed.). New York: McGraw-Hill. IBSN: 978-0078029363.
Munter, M. (2005.) Guide to managerial communication. Upper Saddle River, NJ: Prentice Hall. ISBN: 0131467042.
Related Topics