Compass Group: The Company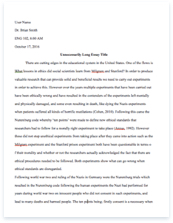 The whole doc is available only for registered users
Pages: 9
Word count: 2070
Category: Company
A limited time offer! Get a custom sample essay written according to your requirements urgent 3h delivery guaranteed
Order Now
Introduction
Provision of foodservice is a very important aspect of the economy and large companies like Compass group have been playing a very significant role by providing employment and food to the public. Other services have been incorporated in this trade like tourism and hospitality. Food service industries cover a variety of institutions that provide meals to people outside their homes. The industry encompasses cafeterias, restaurants, hospitality operations and other various formats. Several companies supply food service operators while other are involved in manufacturing. Other major food service providers in the world include Aramark, JJ foodservice Ltd, Compass Group, Crown Group, and 3663 First for Foodservice.
Company Overview
Compass Group foodservice provider is a multibillion organization with assets worth 7.7 billion dollars and over 160,000 associates in the United States, Canada and South America. The parent company (Compass Group PLC) is based in the United Kingdom with about 23. 5 billion dollars foodservice and operates in more than 90 states all over the world which estimated to be having over 400,000 associates (Caterer 2008). As the leading food service in the world, Compass Group PLC was also identified by the Fortune magazine as the 12th biggest employer. In the year 2008, the number of people employed by Compass Group was estimated at 388,000. Compass group operates the leading contract foodservice and hospitality in Americas division which is very effective in incorporating fresh ideas in the business plus the great talent as such it has set standards for foodservice superiority.
Market Position
The Compass Group's mode of operation is very unique because the firm has sought to incorporate sections of industries related to food service like tourism, hospitality, transport amonbg others. The recipe used is Great Service; Great People; Great Results. This is working very well ranging from small scale food vendors to large restaurants and from school lunches to corporate cafeterias, Compass Group (2009)
The Compass group has developed an exceptional strategy where it has established the following businesses and brands for its excellence in food and hospitality industry; Management Company – Bon Appétit, Eurest, Restaurant associates, Scolarest, canteen vending, Morrison, Medirest, Eurest Support Service, Chartwells, Levy restaurants, Crothall, and Keith Prowse Corporate Hospitality. The group also runs other franchise outlets including Upper crust, Burger King, Café Ritazza and Starbucks. The Company's management describes the brands provided by the Compass Group as a "winning Brand Portfolio" which include a range of low cost branded perception to fashionable firm owned products to popular international associates and premium brands as well (Caterer 2008). This is hence a profitable and ideal resolution to food service industry. Popular brands included here are Outtakes, Market central, Coyote Jack's, Zona Mexicana and Mamma Leone's' while national brands are Wendy's, Starbucks, Jamba Juice, Taco bell, Pizza Hut, Bugrr King, Au Bon Pain and Subway (Rousseau 1996).
The Compass Group has experienced sustained success partly due to the delineated marketing strategy and business segmentation. The business entails a broad spectrum of services both foods and beverages while other players in the same industry like Aramak have remained firmly in food service dealings. By dealing in a variety of businesses like maintenance, hospitality, housekeeping and food services all over the world, Compass Group has successfully increased its market share and market segmentation.  In the late 1990s, it has already established seven functional groups in the industrial and business market as well as several multinational firms including; Eurest in offshore locations and remote sites(Caterer 2008). Medirest and Bateman serving hospitals in the community, rehabilitation centers and Nursing homes; Chartwells and Scolarest operated in universities and schools in both United Kingdom and United States. Flick and Roux provides elite dinning services and works with international chefs.
The seven market segments have seen the growth of Compass market segmentation especially the Caffe Ritazza, Upper Crust, Profiles and Not Just Donuts. In order     to increase the market share, compass has been greatly involved in acquisitions gaining a 50% stake in Brazil (Generale Restaurant) Compass Group (2009), and Australia as well. According to the annual 2005 report, it was estimated that the contract food service, catering and vending operations with travel concessions excluded, had a value of about 215 billion pounds and of these, only 1/3 was outsourced. Compass Group has a share of about 5% of the international market and the total market share of the world's main food service firms have close to 10% of the market share making this Compass Group Company to have a competitive advantage over its competitors.
The trend by most food service providers to outsource their requirements is expected to increase over the next period since many customers are seeking to decrease their food service subvention. Competition in the foodservice industry is polarized, and the obstacles to entry level are limited making it relatively easier to start and manage a small number of contracts. However, the barriers increase when shifting to large scale dealings making the market to be characterized by several small scale operators, very a small number or business in mid market operations and few operators in large scale.
There are some structural changes in the contracts of the company with a shift away from cost plus contracts, in which all the expenses are recharged to the customer together with administration charges, to contracts that whose prices are fixed and the customers pay a fixed amount for a particular range of services, plus the profit and loss kind of contracts in which the contractors stand up to the risks. As a result, most of the contracts are profit and loss and fixed cost contracts estimated at 70%. The world's market share for support services is approximately 300 billion dollars where less than one third of it is outsourced, where the growth is projected to be between 5 to 9 percent per year, Compass Group (2009).  The company is now concentrating on developing growth in support services, by leveraging the existing customer relations to improve the consequences and take full advantage of synergies and effectiveness.
Organizational Structure
The company is divided into major subsidiaries that operate in major market areas and they include Compass services (France), Compass Group UK, Ltd, Germany's Compass Group Deutschland GmbH, Compass holdings Inc in the united states, compass holdings in Spain, Compass Group Norge is Norway and the Compass group Nederland (Netherlands) Compass Group (2009). The major units of operations include Christopher and Restaurant associates, Bateman and Medirest; Flick and Roux Fine, Eurest and Chartwells and Scolarest among others.
The Compass Group food service business has predetermined principles which form the basis upon which the firm has established its corporate responsibility. The organizational structure tackles all the stakeholders in the industry, that is; employees, suppliers and subcontractors, customers, investors, the government and the general public. The company has established principles to address all these aspects and recognizes that employees are to be respected as they are a resource to the business; the loyalty to customers as well as reputation is highly maintained by ensuring supply of food stuffs that are of high quality, better services and a choice; the company operates on principles of trust and confidence which inspires the investors to find dedication in protecting the long term investments, Compass Group Annual Review (2005); a mutual and beneficial association with suppliers has been created to enable them to observe high standards of hygiene, safety, heath, and protection  of the surroundings; and finally the company keeps track of the community demands and concerns that are associated with its operations and also meets all the legal requirements.
The company has an outstanding way of meeting its corporate responsibilities and the strategy is usually renewed every year by the members of the Group Board and in most cases by the executive committee, Business wire (2009). The strategy currently is where the steering group is comprised of the senior managers who support specific states and operating firm managers. This type of strategy provides leadership, support and guidance in the form of rational set of principles which enables the company to manage, assess and evaluate performance. Sourcing; the company buys food worth 3.5 billion pounds which is safe and healthy as the sources are sustainable. The safety of the food is observed to help mitigate the problems of nutrition as it has been observed over the past few years that obesity rates are on the rise and the current figures of people dying from obese related sicknesses are expected to double in the next 20 years.
The Community; the firm operates over 40,000 outlets throughout the world in different community set up and this makes the firm the only one of its kind. The community aspect as addressed in the corporate responsibility requires that the greatest effects are attained by allowing the people to give time to resources and use proper skills to work and initiate principles that address social exclusion concerns in such areas. As it is that every one has a moral obligation to protect the environment, the company has established environment protection policies, Compass Group Annual Review (2005).
SWOT Analysis
The analyses of the internal and external factors that affect Compass Group as a business organization are clearly addressed in terms of the SWOT analysis of the company and foodservice industry at large, Business wire (2009).  The major strengths that the company has are mainly the workforce and the strategy. The leadership style encompasses a team of executives giving the management team a variety of idea contributions to draw from and other hand, the marketing strategy allows online purchases, deliveries, excellent packaging and presentation. Strength is the workforce; the employees at Compass do an excellent job where they give the best services and are continually trained at the company's facility (Rousseau 1996).
Weaknesses that face the Compass Groups is the commentary of market place where it has been observed that, Compass group has diversified into many businesses that are related to hospitality and may not be paying attention to the foodservice industry in which other companies in the same field are totally entrenched in for instance Aramark.  Key performance indicators have recently indicated that the company is not performing.
There are several opportunities for the Compass Company to expand. The company can venture into a diverse product portfolio like providing the package to related goods and services. The online operations are even efficient and delivery will increase the market share which is already big. The company has a reputable name with a variety of brands and should consider moving to the increasing South Asian market since the initial capital to start small scale operations is low and it's bound to increase faster (Rousseau 1996).
Threats that affect compass group include competition from other foodservice companies like Aramark Corporation, Granada group PLC, Fine Host and Sodexho Alliance SA. Other threats include lawsuits and government regulations. Compass has previously been sued for violation of RICO act by its competitors (Es-Ko and Supreme foodservice) and as such it will be a major target by the law enforcers hence tarnishing its name. Concerns about the foods and nutrition are leading people to shy away from fast foods provided in the restaurants, Compass Group Annual Review (2005).
Conclusion
Compass Group has been very effective over the past years and it's expected to remain on top of the foodservice business due to the reputable brands it manages and the diversity of product portfolio. Compass as the leading contract caterer in the world has made progress merging up with smaller businesses while acquiring others, making it the largest hotel firm in the UK and currently its estimated that the UK/Ireland divisions suppliers over 3 million meals a day!
References
Business wire (2009). Research and Marketing: Compass group PLC, Elior S.A and Sodexho Alliance are the Leading Companies Operating in Cost Foodservice Industry inside Europe Today. Business wire. Retrieved on 30th March 2009 from http://findarticles.com/p/articles/mi_m0EIN/is_2007_July_30/ai_n19394132
Caterer (2008) Compass Group retrieved on 30th March 2009 from http://www.caterersearch.com/Companies/33936/compass-group.html
Compass Group (2009) Brands and services retrieved on 30th March 2009 from http://www.compass-group.com/brandsservices/brandsservices.htm and also from http://www.cgnad.com/default.asp?action=article&ID=7
Compass Group Annual Review (2005) our commitment to building greater value retrieved on 30th March 2009 from http://www.compass-group.com/media/arhtml/html/our_business.html
Rousseau R. (1996). Compass Points to Global Future. Restaurants & Institutions. Contractors, Restaurants & Institutions, p. 40.
Related Topics