Compare " My Fathers Waltz" And " Those Winter Sundays"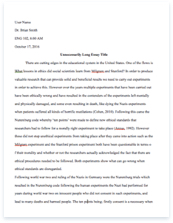 The whole doc is available only for registered users
A limited time offer! Get a custom sample essay written according to your requirements urgent 3h delivery guaranteed
Order Now
Love Found Within Both poems are about a man's memories of his boyhood relationship with his Father. However, the experiences are very different. In " Those Winter Sundays" the father son relationship is carried by both father and son's in ability to communicate their love for each other. The total opposite is found in " My Papa's Waltz," the love and communication is all present. With or without the communications it is clear, that the fathers love for his son and family is unconditional.
"Those Winter Sundays" is a short poem packed with meaning. For example, the it uses one event to explain a fathers whole relationship with his son. We find out from the first line that his father is a the central figure of the poem. Throughout the poem the father is depliced as a hard working man, " cracked hands that ached / from labor in the weekday weather." This part of the poem serves as a symbol for all the pain and discomfort the father is willing to go through for his family. The speaker tells us that when he was a child, he did not recognize the efforts and the sacrifices his father made.
The line " No one ever thanked him, " reveals the other in the family were as unappreciative as he was.
An auditory image is introduced in the second stanza, " I'd wake up and hear the cold splintering, breaking." I interpreted this as the boy hearing the fire that his father man, crackling. The cold "splintering" and "breaking" showed him that his father was powerful, he could "break" the cold out of the house. The warm house on those winter Sundays symbolized the love the father had for his family.
It is interesting that this poem has been about a father's love, and sacrifices, but one line states, "I would rise and dress/fearing the chronic angers of that house." "Chronic angers" compares the angers of the house to a disease that would not go away. The father was a harsh man that scared his children, but deep down inside he loved them very much. His chronic anger was more evident and powerful. The children could not see beyond the violent display of anger to see the love that lied beneath.
The last line of the poem is the most influential and important to understanding how a father's love can be misinterpreted. "What did I know, what did I know/of love's austere and lonely offices?" The repetition of "What did I know" adds emphasis to the author saying he is full of regret, wishing he had known and had thanked his father.
"Love's austere and lonely offices" showed that the father's actions were lonely because no one really noticed or understood them. The work "austere" showed that the father's harshness towards his son was done out of love. The father sacrificed everything because he loved his family, and it is unfortunate that it took the author a lifetime to understand realize the depth of his father's love.
In contrast to "Those Winter Sundays" there is more communication between the father and son in " My Papa's Waltz." Many critics would say this poem is about a abusive father, even the first time I read it I had the same idea. As I keep reading the poem over, and looking at in a different frame of mind, you would see a loving and playful father. I never would have though the father as being jolly and playful after one drink and the type of father who lives to horse play with his son. I also never thought that the mother just did not want them is the kitchen making a mess. There are two extremely different ways to interpret this poem. In all honestly I believe Roethke did this on purpose. Many critics turn to his childhood to help them interpret is poetry.
Roethke's relationship to his father appears to have been a complicated one. A German immigrant who ran a successful floral business, Otto Roethke was a demanding parent who required perfection of the son who idolized him. When the elder Roethke died of cancer when his son was in high school, the boy appears to have been left with many unresolved and conflicting emotions about his father. My Papa's Waltz seems in some respects to be an attempt on Roethke's part to come to terms with his feelings. But still I see no opening in his childhood for him to write a poem about a drunk alcoholic father who hurts his son.
If I see anything from his past, I see the poem as a exact replica of his life. The father being a little tipsy kind of changes him into a more calm and not such a demanding father, making him a very lovable and fun person. On the other hand, this could be the way Roethke wanted his father to act like, less demanding, loveable and fun. The father son relationship in this poem is perfect. Whether it be about Roethke's past childhood or one he imagined.
One contrasting view point to mine, could be made by comparing the types of readers and their past experiences with their own fathers, to the fathers in the poem. If someone grew up in a home where their father drank a lot and horse played with their son, causing pain to him, I could see the fearful and painful interpretation. However, the soul meaning remains the same, the unconditional love that both father and son are sharing at that moment. Though it is hard to say what the author meant by "My mother's countenance/could not unfrown itself."
Was she upset because she didn't understand that even though the father was drunk, the son was sharing a moment with his father and he didn't want that moment to end, "But I hung on like death," "Then waltz me off to bed/still clinging to your shirt." Or, was she upset because the father maybe after one drink was a playful father, was dancing with his son messing up the kitchen? It's a hard call to make, but if I was forced to choose, I would go with the non-alcoholic, non- abusive father, mainly because this poem is based on a memory of the author's childhood, and keeping in mind that memories are usually pleasant images of long ago.
Still, with or without the mother's part or whether or not the father is drunk, there is a moment of love that the father and son both had and both realized at that moment.
In conclusion, when comparing these poems, you realize how alike and so different they really are. In " My Papa's Waltz" the son realized how much his father meant to him at a young age, unlike the son in "Those Winter Sundays," Who realized it to late, and couldn't do anything about it, " No one ever thanked you." However, it is evident, with or without the communication, both fathers' love is unconditional. Maybe its clear in one poem, and hard to see in another, its still there.
Related Topics