Compare Fame In Cinema And TV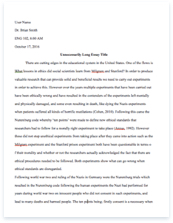 The whole doc is available only for registered users
A limited time offer! Get a custom sample essay written according to your requirements urgent 3h delivery guaranteed
Order Now
            HE WHO SOWS VIRTUE REAPS FAME is an age old saying which emphasizes on the need for developing and practicing core human values that brings you in the limelight just as cinema transforms rookies into a professional by making them famous for their versatile talent and perspicacious ability as individuals.
            Attaining fame in cinemas is not that easy as today's world is fully corrupted with bribery. Further nowadays cinema is a mass where one can voice out his intensions and have a large numbers of people, fans, following his actions. By being famous one has the power to demand his needs because fame comes only when deserved, and then is as inevitable as destiny, for it is destiny.
            By being famous, he becomes an icon. People tend to follow his style, his food habits etc. In brief he can inspire people especially the youth of the society. He can set benchmarks thereby motivating people to achieve greater heights. He can use cinema as a medium to convey good messages to the public.
            But on the other side he has to cope up with the pressure of living up to the expectation of the people. His privacy will not be the same as any other individual. He will always be under the ever watchful eyes of the public. His actions will be scrutinized. He has to be successful all the time.
CASE STUDY:
            Let us consider Mr. Rajini kanth, a leading South Indian Tamil actor. Initially he was a bus conductor, but now has become an icon in India. His films are blockbuster hits not only in India but also in Japan, Singapore and Malaysia. His films were short listed in UK top ten ratings. All of this was possible because of his hard work and passion for acting. He is enjoying the pressure of being a celebrity and has been a good ambassador for Indian cinemas over a decade and half. The fame has bought the best out of him. He has started an orphanage and has donated a lot to poor people. He has certainly shown how to handle fame and wealth. His films always have some good message to be conveyed to the society. He is a living legend among Tamil cinema followers.
            In brief acting can be considered as a life experience where one can always learn things while making a movie. So the fame part of it is fine until when one considers what he gets out of this job.
            Famous for being famous, in popular culture terminology, refers to someone who attains celebrity status for no particular identifiable reason. The individual will often be somehow attached to individuals who are considered to be famous for another reason. The term is a pejorative, suggesting that the individual has no particular talents or abilities. Even when their fame arises from a particular talent or action on their part, the term will sometimes still apply if their fame is disproportionate to what they earned through their own talent or work. A person who is considered famous for being famous will sometimes choose to capitalize on their image for fame and money. TV is a best example of famous for being famous.
            A great number of today's celebrities – the people who grace the pages of Heat magazine, for instance – have a sort of temporary fame but no distinction whatsoever. They bear the status of glorified nobodies. According to Andy Warhol "In the future everybody will be famous for 15 minutes" and all this is possible because of TV.
Through TV we see a notion of fame far greater than our own, but we also see the very beginnings of publicity, the theme that has come to dominate our world. Hence celebrity portraiture seems to have lost its duty to promote individuality. Today's celebrities have dull inner lives as publicity seems kindle today's youth to get involved in activities that seek them temporary fame.  Today the TV technology and the electronic media have developed so rapidly in the last decade that it can address to any part of the world. Hence it is only a matter of time before news spreads about a person and he attains fame. But seldom realize that the secret of success is to do all one can without thought of fame.
A few examples of people to whom the term "famous for being famous" is applied are
Michael Alig – Club promoter most known for his 1996 murder of drug dealer Angel Melendez.
Carmen Electra – Carmen's first and only musical album was a critical and commercial flop. It was not until after she gained attention from her romantic relationships with B Real, Dennis Rodman, and Dave Navarro that her name became widely known.
Kevin Federline – Former husband and back-up-dancer of Britney Spears and father of her children. Federline's own forays into music are viewed as failures. Similarly to Kato Kaelin, Federline is most known for epitomizing the slacker image.
Zsa Zsa Gabor – Her sister, Eva Gabor was a popular actress on the television show Green Acres. Zsa Zsa (who also attempted acting) however had no particular success being mostly famous for her multiple marriages.
Jade Goody Appeared on British reality show Big Brother in 2002 and essentially became famous for her actions there. She has since set in motion a fairly successful media career, which is now in decline after her racist behaviour on Celebrity Big Brother in 2007.
Kerry Katona Briefly a member of Atomic Kitten, who, after four flop singles, left before the girl band became successful. She was married to Westlife singer Bryan McFadden for three years and won I'm A Celebrity Get Me Out Of Here! in 2004, but since then has only been known for her notorious behaviour in the tabloids.
Paris Hilton – Great granddaughter of Hilton Hotels founder Conrad Hilton.
Kato Kaelin – Friend of O.J. Simpson who enjoyed brief fame arising from his testimony during the O.J. Simpson trial.
Every generation has its own defining qualities. The generation that came of age in the 21st century is marked by its single-minded quest for success and achievement. Some equate success with being famous, others with being rich, and still others at excelling in their chosen field. But there is no denying that both cinema and TV has made an impact in their life's by portraying them as individuals waiting to be inducted in the hall of fame.
REFRENCES:
Wikipedia- the free encyclopedia. <www.wikipedia.com> (accessed 17 Mar. 2008)
Famous for being famous.  www.salon.com (accessed 17 Mar. 2008)
Zsa Zsa Gabor. www.everything2.com (accessed 17 Mar. 2008)
 Thinkexist. www.thinkexist.com (accessed 17 Mar. 2008)
The art of being famous. www.telegraph.co.uk (accessed 17 Mar. 2008)
Related Topics