Company G 3-Year Marketing Plan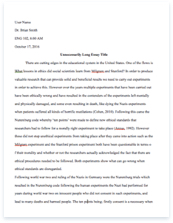 The whole doc is available only for registered users
A limited time offer! Get a custom sample essay written according to your requirements urgent 3h delivery guaranteed
Order Now
Introduction
Company G is an industry-leading technology company which produces contemporary products to provide tech-savvy consumers with cutting edge technology. Our development team has designed and produced a new tablet which features a patented Virtual Keyboard® technology, which uses an internal projector. The projector displays a high quality and innovative keyboard onto an adjacent surface or the tablet's external case. The portability of this revolutionary product improves quality and convenience for the consumer. Additionally, the availability of selection between a Microsoft operating system and an Android-based operating system will provide duality and flexibility in market appeal.
Mission Statement
Company G is committed to providing consumers with revolutionary and innovative products which enhance the technology user experience.
Market Objectives
Target Market
This product directly targets working professionals age 25-45. These consumers have an income range from $50,000 to $100,000. This consumer is technology-dependent and is heavily engaged in contemporary technology, including use of Cloud computing, social media, smartphones, and tablets.
Product Objective
The product objective of Company G is a product launch which will challenge the market and establish an enhanced level of customer loyalty. Within 12 months, product sales will enhance profits by 18%.
Price Objective
The price objective of Company G will realize profit within an eighteen month timeline.
Place Objective
The place objective for the new Company G product includes an exclusive 60-day launch with Best Buy. Following the 60-day launch, product availability will be established in eight other selected retail chains and Amazon as an online retailer. The exclusivity agreement with Best Buy secures low-cost promotion of the product and an ongoing partnership to provide premium product placement in future launches.
Promotion Objective
The promotion objective is to attain 15% of the tablet market share within eighteen months.
Competitive Situation Analysis
Consumer Product Classification
This product is classified as a shopping product. Consumer comparison and research in relation to tablets and PC-alternatives is a dominant factor. The purchasing decision is not made lightly. Additionally, once a product is purchased, the financial investment motivates increased product retention. A focus on product qualities and innovative features, in addition to competitive pricing which lands directly above the Amazon Kindle, slightly below the Microsoft Surface tablet, and adjacent to the Apple iPad will appeal directly to consumers and positively impact sales. The portability, the availability of operating system selection between the Android OS and the Microsoft platform will secure consumers from a number of market segments. Analysis of Competition using Porter's 5 Forces Model Competitive Rivalry Competition in the tablet market is aggressive. While our innovative product defines us as a market challenger, the direct competition includes Apple, Microsoft, Amazon, and Google, which are established, respected electronics companies which hold the greatest market share. Our direct competitors have innovative, widely recognized products.
Threat from New Entrants The life cycle of new products is relatively short in the tablet segment. New competitors emerge on a consistent basis, and the recent launches of an updated iPad, the Kindle Fire HD, and the Microsoft Surface tablet are key examples. Incentives offered to consumers are unlikely, however, a focus on enhanced capabilities and features are the key focuses of marketing efforts in these launches. Threat from Buyers Tablet consumers focus on features, operating system, and price. Most corporate professionals favor the Mircosoft OS; however, Apple loyalists are difficult to attain. Contemporary economic conditions call for price points which are agreeable to consumers. Searches for buyer incentives and reduced prices from discount retailers are probable. Threat from Suppliers Supplier bargaining power is strong, and the potential for circumvention is high, as retailers such as Amazon are able to market substitute products to consumers as they shop, as well as during the purchase itself. Operating system use is most
frequently a high threat; however, the supply of operating systems from both Microsoft and Google mitigates overleveraged power customarily experienced when only one operating system is implemented. While a substitute operating system offering is in place, the power of each supplier is still considered a threat. Threat from Substitutes The tablet industry provides a wide variety of substitutes. Options for tablets with keyboards are quite prevalent. While most offer external keyboards, Company G's Virtual Keyboard®, which is unique in the market at this time. The portability, prestige of the product feature, and patented technology provide Company G with security that the innovation will not be duplicated in the immediate future.
SWOT Analysis
The growth opportunity with the patented feature is considerably substantial. The strengths and opportunities provide confidence in Company G's ability to compete directly and establish itself as a market challenger. An already strong market following, combined with marketability to loyalists from two of the three major market segments, develops an opportunity for Company G to declare its place in the competitive tablet market, laying the foundation for future growth. STRENGTHS
Patented Virtual Keyboard® technology Duality in operating system offerings Portability and innovation
WEAKNESSES
Some suppliers provide competitive products Consumer loyalty is strong Pre-promotion timeline is short
OPPORTUNITIES
The product innovation's patent will establish respect in the industry Expanded market reach The target market is a widespread segment of the population
THREATS
Direct competition is deep-rooted Pricing incentives may provide direct competition Interception of purchases is possible with select suppliers
Strengths
The core competency strength of this product is the patented Virtual Keyboard®. This will be difficult to be duplicated, is incredibly innovative and adaptable to a number of consumer needs, and appeals to the consumers whose purchase decisions gravitate toward trendy product features.
The duality of offerings in operating systems is a strength, as loyalists to the Android and Microsoft operating systems are able to have needs met from a singular product. The portability and innovation is industry challenging. The first keyboard to emerge in conjunction to a tablet was a noteworthy innovation. The use of the projector, which provides an additional innovation to an already cutting edge development in the tech industry enhances Company Q's image and commands consumer and industry attention.
Weaknesses
The most critical limitation is the ability of some suppliers (such as Amazon) to directly market to our consumers during the purchasing process. An offering of a purchasing incentive for an in-house product (in the Amazon example, a discount on the Kindle Fire HD) may persuade purchasers to reconsider a purchasing decision. A favorable price point and highlight of the innovative feature can mitigate this weakness. Company G's loyalty does not yet compete with the loyalty of consumers to the directly competitive tablets. With the implementation of dually offered operating systems, the Microsoft and Android loyalty is directly addressed. Apple's iPad is the only competition not directly addressed, and exclusivity of the operating system cannot be mitigated. The pre-promotion timeline to build up product excitement is short. Public relations will need to focus press and strategic marketing efforts on the patent secured for the Virtual Keyboard® to capitalize on a viral potential for the pre-promotion.
Opportunities
Company G's innovation which gained a patent will undoubtedly establish an enhanced level of respect with consumers and within the industry. The innovation is noteworthy, and the inability for competitors to duplicate the technology without patent infringement secures a unique opportunity to secure time to gain market share. Company Q will have the opportunity to expand market reach beyond typical reach experienced by new entrants into the tablet industry, as the offering of two-thirds of the key operating systems directly targets a favorably large segment of the tablet industry. The target market of the product, working professionals age 25-45 with income ranges from $50,000 to $100,000 is a large segment of the population, and those most likely to invest in technology upgrades somewhat effortlessly.
Threats
The direct competition with Company G is deeply rooted and well-established. With extensive budgets for advertising, concentrated advertising is considered a direct threat. Additionally, the consumer loyalty established with Apple products is noteworthy.
Pricing incentives offered by direct competitors are considered a threat in the launch of this product. Carefully calculated pricing efforts are a must, and a skimming strategy is out of the question. Marketing strategies which aim to switch consumers at the point-of-sale are a concern with online retailers such as Amazon. Concentrated efforts to strategize product descriptions and images online will directly address these concerns.
Marketing Strategies
Company G must capitalize on the current technological offerings in the highly competitive and constantly evolving tablet market. As such, a heavy, concentrated effort to seize the highest gain of market share possible is critical. Strategies in product, price, place, and promotion are critical. A successful launch will garner a projected profit increase of 18% within twelve months, with a break-even point in eighteen months. A projected market share gain of 18% in the eighteen month period is a focus in this launch as well.
Product Strategies
The new product would feature Wi-Fi and 4G capability to offer the greatest combination of features to the target market. Working professionals would require these capabilities. The new tablet's Virtual Keyboard® will be the core focus of any and all sales and marketing efforts. The feature allows instant use of the tablet as a PC alternative, and seamlessly transitions the user's experience. Continued touchscreen application favors Windows 8 and the Android operating system. The inclusion of a flexible case which transitions into a platform for the projection of the Virtual Keyboard® is a feature which allows users to operate the keyboard while traveling, in darker settings, or on-the-go.
Price Strategies
Volume discounts to retailers would be offered on a scale which increases discounts by retailer size and agreement to feature the product in retail stores and online. Retailers offering the greatest concentration of product features, placement, and focus within sales forces would receive the highest bracket of volume discounts. A fixed price agreement is critical to ensure the product stays competitive in pricing with other competing tablets. Credit terms will be established with key retailers on the basis of credit history, sales history, and agreement to feature products. Credit terms with favorable terms will be offered to the most qualified with the most feature agreements.
Place Strategies
The targeting of high volume, popular retailers is essential in favorably supporting access of the tablet to consumers. The focus will ensure availability to our target market, and will ensure the highest opportunity to gain market share. Acquisition of distribution centers which support supply chain management which results in on-time delivery of orders, with centralized locations supporting manufacturing and distribution are essential in the product launch. Evaluation of the current order fulfillment system, including assessment of capacity and capabilities will lay a foundation for seamless order fulfillment, ensuring product availability for both the customer and the end consumer, supporting sales goals and the overall efforts to gain market share.
Promotion Strategies
Digital advertisements including designs tailored for cost-per-click advertising, website embedded advertising, and banner advertising. Strategized promotions for social media and SEO-focused efforts are critical as well to best reach our target market. Sales force trainings which educate both internal and external sales forces are critical. The development and cultivation of product knowledge will best equip sales forces to increase sales of the tablet. The additional investment will establish a loyalty in some sales force members, which is a strategy not currently being implemented by all direct competitors. Campaigns which offer incentives to both internal and external sales forces will be necessary as well. Direct tie-in and updates on advertising and marketing efforts with internal and external sales forces will enhance the ability for sales force members to directly respond to and capitalize on customer association and inquiries related to advertising efforts.
Related Topics