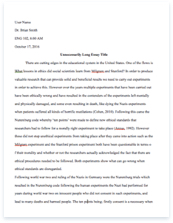 The whole doc is available only for registered users
A limited time offer! Get a custom sample essay written according to your requirements urgent 3h delivery guaranteed
Order Now
Communication in social work is not just about the message or information gleaned or conveyed, it is also about relationships and the influences and impact of history and personal experiences that is brought along by the worker and the service user. (Okitikpi and Aymer (eds) 2008:72)
Communication is central to all relationships, for this relationship to achieve social workers must be able to communicate in an effective manner at the same time have good interpersonal skills in a professional context.
Communication is a two process that involves speaking, listening and taking account of non-verbal cues revealed through body language. Communication focuses on writing skills and partnership working with children and their families. (Lecture notes Liz Davies, 2014)
(Trevithick, 2012, p.154) According to P. Trevithick, Communication involves the exchanges of information in verbal and non-verbal forms.
Effective communication relies on relationship making abilities and skills of social worker and also service users.
Effective communication is an essential part of social work activities; because I will use communication to provide basic care plans, give advice to service users, make assessments, counselling, write reports and acting as service users advocates. It is necessary for social work to have good communication skills if they are to promote self-help and empowerment. (Lishman 1994). Effective communication is when service users notice that social worker is friendly and listening attentively show personal concern about the topic been discussed. (Liz Davies 2014 lecture) said when communicating with children one should be attentive and take everything they say into account, when communicating with children, it is important to appear friendly, gentle, fair tell them the truth and do not promise what cannot be delivered. I learnt how effective communication make service users to open up about their situation.
To communicate effectively as a social worker I learnt that I need to be honest, listen, and be flexible and reliable. I learnt how service user value social workers who are responsive, have person centred approach and sensitive towards their problem. I learnt how service users would like me to be respectful, patient and attentive, have knowledge of situation and punctual.
I learnt in this module different types of communication. I learnt about symbolic communication which involves our behaviour, action and how we communicate can be interpret to something else. In this module I learnt how I need to be aware my presentations, actions and work environment. For example, my dress code can be or have a different symbolic meaning to service users, colleagues in terms of age, culture and class which is important, it is important to be punctual and also the layout of our meetings rooms can affect our service users during a meeting. We had a role play on how to sit during a meeting I learnt in this module about how social workers must have empathy towards service users, respect and be genuine in their response to contact or meeting.
In this module, I learnt about active listening for example, I was able to listen attentively during an exercise and also develop the skill of asking pertinent questions and retain verbally transmitted information; I learnt that this skill is vital to the aspect of social work. I learnt how it will establish trust, open doors and discover valuable details about the individuals who seek my help in understanding their unique circumstances. I learnt in this module that social workers need excellent communication and people skills in able to relate to people of all ages and background and gain their trust.
I learnt about how I need to have a practical and flexible approach to work and a keen sense of what to say or do to avoid giving offence or skill in dealing with difficult or delicate situations. I learnt on this module how to be patient and have empathy towards service users, I will be working with. I learnt that I need to have good understanding of the needs of different service users groups and have a non-judgmental altitudes towards them. In this module I learnt that social work is a demanding and varied profession, often requiring a practitioner to wear many hats on any given day, as we become advisers, advocates, therapists, caretakers, administrators and so on. I learnt in this module different types of communication skills that a social worker must have and how to apply it to practice in placement and future practices.
I learnt that I need to have empathy towards service users in the sense that I will have the ability to identify with or experiences another person's situation. I learnt about values and boundary setting, which in addition to empathetic, I must also maintain capacity to set boundaries and accept the limits of what can be accomplished during a specific period of time. (Lectures, Duckett 2014). In addition to receiving and processing verbal information, social worker must be sensitives to body language, social cues, implications and cultural patterns of behaviour. While some service users clearly states their needs and work towards solutions in focused manner, others will find it more challenging to express themselves verbally, requiring a social worker to read between the lines in order to interpret the thoughts and feelings being held within.
I learnt about self-awareness, this how social workers routinely receive feedback on their performance from service users, lecturers and practice tutors, I learnt that there is no substitute for self-awareness. Being able to evaluate one's own performance and work towards improving it. (While also taking valid criticism and praise into account is an individual skill) self-awareness is how we behave, our attitudes towards others, the impact we have on other people, colleagues or service users. Self-awareness could be positive or negative, we should do unto others how we want to be treated, the positivity of self-awareness is by been a good listener, show empathy, be interested in the topic, be observant and sensitive. The negative aspect of it is not listening or paying attention, our body language, to be inconsiderate towards others or service users and language barrier.
Communication is about relationships, this became clearer to me when I learnt about group theory, for a group to be successful and achieve a goal, and it needs effective communication skills among its members. I learnt about the Tuckman's stages of group theory. I learnt about the four stages which are forming, storming, norming and performing. During the exercise I learnt about how easy misinterpretation could lead to bad or ineffective decision. The interpretation of drawings were initially misinterpreted by the whole group. During this exercise I learnt how team work is essential in social work that is working with other multi agency. I learnt good communication pattern is important, all the group contributed in achieving the same goal. In practice I will apply this method in both placement and future practice. I took on the delegation to get things done (after all there will be one leader) as leadership is also one of the PCF. I learnt that as a social worker, I should not assume I know everything about service user I will be working with. I will learn how to manage and listen to what my colleagues was saying and checking with other people in the group if we all agree to a particular decision or outcome.
I learnt in this module that when communicating with children and their families especially those families who are resistant like Reece in the role, social worker should develop partnership with them by including the child and family in all meetings, and for Reece mother identify the barriers in communication because of her disability. The role play as enhanced my listening and negotiation skills. During our role play I ask the group to let us use the Munro Review 2011 that states that social workers should be child centred even when social worker intervention is focused on developing parenting capacity, just like the role play we did. We ensure that the children were listened to and at the same time put what the first child of the service user said into consideration. I learnt how important to listen to children and take what they are saying seriously, especially when they are trying to tell you about an abuse. (Liz Davies Lecture communicating with children 2015)
In all the role play I did in this module as made me to understand that communication is essential in social work because it is through good communication social workers will be able to provide information to both service users and colleagues, supporting service users, listening and taking accounts of non-verbal communication which is revealed through body language. It is through communication skills social worker keep records of service users, write assessments and report.
In this module I learnt about negotiation. Negotiation involves communicating in such way that an agreement can be reached when there are conflicting views for example, during Reece child protection meeting professionals are not listening to one another there was distraction about time spent waiting and another talking about the case does not concern them. For negotiation to be successful it require patience from every party, persistence and stamina from all agency especially the social worker. Negotiation requires listening and talking, observing, reflecting and analysing. During negotiation professionals should know the right time that is communicating at the right and place. (Liz Davies and Evelyn Kerrigan Lebloch., 2014)
I learnt how communication is linked to some of the domains in the professional capabilities framework (PCF) this domain highlighted how communication is essential to social work professional practice when we were given an essay in professionalism at the beginning of the module. The link are domain 1, 2, 3,4,5,7 and 8. 1. Professionalism: this domain identify and tell us to behave as a professional social worker, this mean I will need to make use of my skills as part of my intervention, maintain awareness of my own professional limitations and knowledge gaps. I learnt that I need to establish a network of internal and external colleagues from who to seek advice and expertise. That is working with multi-agency team. 2. Values and ethics: I learnt about applying social work ethical principles and values to guide my practice. That is I should be conversant with using ethical reasoning in practice, use rights and entitlements, I learnt that I have the right to question or challenge others using a legal and human rights framework on some decision.
I learnt about how to critically reflect and manage the influence and impact of my behaviour on other's values on my professional practice. I learnt about how to negotiate and establish boundaries to support partnership work with service users, their carers and their network, this mean I have to be honest and transparent when dealing with service users. 3. Diversity: This is when I learnt about recognising other people cultures and applying anti discriminatory and anti-oppressive principles in my practice. I learnt that I need to recognise the complexity of identity and have diversity experience, which I need to apply in practice. I learnt about how to manage and critically reflect the power of my role in relationship with others both service users and colleagues. 4. Rights, Justice & Economic Wellbeing: I learnt what social work is all about, speaking out on behalf of service users, advocating on their behalf, integrate their entitlements to social justice, social inclusion and equally support them.
5. Knowledge: I learnt that as a social worker, I need to have knowledge base of all my case loads, knowledge of social sciences, law and social work practice theory. I learnt about approaches I need to use to be able to understand the person in the environment. I will have good knowledge of social welfare policy, it important and the impact any changes in the policy may have on service users, colleagues and other professionals. 6. Intervention and Skills: I learnt about how it is important to use judgement and authority to intervene with service users, families and communities. I learnt how I will use my skills to promote independence, provide services or support and prevent harm , neglect and abuse by communicating effectively and have compassion when challenging situations. 7. Context and Organisations: I learnt how to explore and identify how organisational practice can support good social work practice, by engaging with, inform and adapt to changing contexts that shape the practice.
I learnt about theories and models in communication
Conclusion
Good communication skills cannot however be read about or taught they are something that is particularly learnt and the only way in which to monitor them is by being self-analysing at all times and receiving feedback from service users, colleagues and supervisors.
Related Topics