Common law contracts and the UCC Article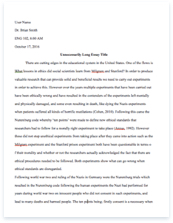 The whole doc is available only for registered users
A limited time offer! Get a custom sample essay written according to your requirements urgent 3h delivery guaranteed
Order Now
The basic differences between UCC and Common law are easily identified. You simply have to determine if the contract is for the sale of goods (UCC applies), or if the contract is for services, employment, insurance etc. The laws also have different impacts on whether or not a contract actually exists. Taking a look at the UCC we see that unlike common law changes made to a contract does not mean that the contract does not exist, but those changes will simply be proposed changes to an already existing contract. Common law demands that there is a legally recognized acceptance of the contract and any changes would void any previous acceptance due to the change in terms. Taking legal action for a breach of contract also differs between the UCC and common law contracts. In common law you have to be directly associated with the contract to take legal action; however, under the UCC that is not true.
Another thing to note is the statute of limitations is different. Under the UCC it's 4 years and under Common law it's 6 years. Be sure to indent the first line of each paragraph between five and seven spaces by pressing the Tab key one time on the keyboard. In addition, remember to double space the entire paper using the double space functionality in Word. This template is already formatted for double spacing. Read more: Center for Writing Excellence>Tutorials and Guides>Software Tutorials and Guides>Microsoft Tips and Tools. In addition, keep in mind an academic essay should contain at least five paragraphs, which includes the introduction (introductory paragraph), the body (which is generally at least 3 paragraphs), and the conclusion (generally one paragraph). Most well-developed paragraphs contain at least 3-5 sentences, one of which is the topic sentence. Limit each body paragraph to one sub-topic.
The Topics We struggled with Replace the level two heading with the words for your heading. The heading must be in bold font. Read more about APA headings on the APA Style Blog.
Conclusion
The closing paragraph is designed to bring the reader to your way of thinking if you are writing a persuasive essay, to understand relationships if you are writing a comparison/contrast essay, or simply to value the information you provide in an informational essay. The closing paragraph summarizes the key points from the supporting paragraphs without introducing any new information.
References
Denton. B (2012). The difference between a contract that falls under the UCC and one that does not and why it is important to you. Retrieved 11/29/2014 from http://gundersondenton.com/business/difference-contract-falls-ucc-important/
Related Topics