Coffee Republic in Domestic Market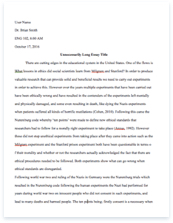 The whole doc is available only for registered users
Pages: 9
Word count: 2056
Category: Coffee
A limited time offer! Get a custom sample essay written according to your requirements urgent 3h delivery guaranteed
Order Now
This report outlines findings of PEST and SWOT analysis conducted on Coffee Republic's Micro and Macro environment.
Coffee Republic was founded as a result of "The market gap" for a 10 minute gourmet coffee experience at an affordable price in UK (Anyone can do it – Sahar Hashemi, 2001). And this market gap was recognized by Bobby Hashemi and his sister Sahar Hashemi who formed Coffee Republic in 1995.
Coffee Republic today has more than 46 stores all over UK and has recently shown its horizontal growth by going international. Coffee Republic will enter the Bulgarian market under a franchise arrangement with Property Links International (Overseas Property Mall, Jan 2007) and into Turkish market via agreement with Ada Kahve Gida Sanayi ve Ticaret Limited (Business Times, March 2007).
PEST analysis on one hand shows importance of Socio-Cultural factors which affects Coffee bars outlets in UK, the SWOT analysis shows that Coffee Republic's main weakness of not having enough outlets in UK and its lack of advertisement makes them less competitive in UK branded Cafe market.
Introduction
The notion of Britain being a nation of tea drinkers was a myth that the country seemed quite happy to believe in. That was until Sahar and Bobby exposed us for the coffee addicts we really are when she opened her first Coffee Republic outlet in 1995. (Startups, Sahar Hashemi).
For a nation of tea lovers, the British drink a lot of coffee. Whether it's the growing influence of continental Europe or just a simple change in tastes, research shows that coffee has actually replaced the traditional cup of tea as the nation's favourite drink. And UK now has more branded coffee bars that anywhere else in Europe. A study into the European coffee market by Allegra Strategies found that more than 2,650 sites – 48% of total UK outlets – were branded operations as of December 2005. (Caterer Search May 2006)
Sahar and Bobby realised that, unlike the US and much of Europe, the UK's caffeine cravings weren't being satisfied by coffee houses handily dotted around our cities, "The Gap in the Market".
"A light bulb went on in my head", Bobby Hashemi and this light bulb gave birth to Coffee Republic, One of the leading brands recognized by consumers as definitely representing 'New Britain', as quoted by Financial Times.
Aim and mission of Coffee Republic is to be leading brand of specialty espresso bars in the UK (Java Express Business Plan, Feb 1995). The company has also introduced new Deli bar format which totally sets Coffee Republic apart from other coffee bars, cafes and restaurants (CR Commercial Director Mike Baker), Coffee republic is also looking to grow in Asia and is in negotiation with investors from Pakistan, China and India. Coffee Republic has created its sub-brand Chocolate Republic and Tea Republic ahead of launch of their summer products (19th March 2007 Dow Jones Commodities Service).
Objective of this report is:
* To do analysis on Coffee Republic performance and market position
* Its strength & weaknesses
* Core competencies in domestic market
* To perform PEST and SWOT analysis on Coffee Republics operations in UK market
Coffee Republic has a focused product – specialty in espresso coffee and valuation will reflect the core business.
The Marketing Environment of Coffee Republic
The Marketing environment surrounds and impact upon the organization (Figure 1). There are three key perspectives on the marketing environment, namely the 'macro-environment,' the 'micro-environment' and the 'internal environment'. We will analyse macro and micro marketing environments of Coffee Republic in detail.
Core Competencies
Coffee Republic core competency was the wider choice of the espresso-based coffee drinks in London (Please see Appendix 1). The outlets provide a comfortable range of chairs, seats and sofas on which to sit and enjoy the variety (Steamers, Smoothies, Coolers, Mango Teazers in addition to variety of hot espresso drinks) Coffee republic has to offer. (Travel Ciao, Sep 2000, Dooyoo, 2001)
The Micro Environment
A scan of the internal and external environment is an important part of the strategic planning process. Environment factors internal to the firm usually can be classified as Strengths or Weaknesses, and those external to the firm can be classified as Opportunities or Threats. Such an analysis of the strategic environment is referred to as SWOT analysis (Figure 2).
Figure 1: The Marketing Environment Coffee Republic
Principles actors in the Coffee Republic's microenvironment are:
Customers: Coffee Republic is in a consumer market and it attracts all age groups from young to old. 50% of consumers visit cafes for socialising to meet friends and family whereas 24% visits for an energy boost and 11% to get something for a meal replacement and 16% of consumer vist cafes for a treat (IGD Consumer research 2006).
Coffee Republic's primary goal is to satisfy consumer needs and give them the environment which Londoners have been looking for years. Coffee Republic was able to fill that gap and is reflected in the consumer feedback "The outlets provide a comfortable range of chairs, seats and sofas on which to sit and enjoy the 10 minute gourmet espresso Coffee Republic has to offer" (Travel Ciao, Sep 2000, Dooyoo, 2001).
Coffee Republic has always maintained high quality coffee by using Arabica coffee beans which are expensive. But as IGD Consumer research 2006 shows that 29% of consumers visit branded cafes regularly and for Coffee Republic to retain its consumer in today's tough market is to use high quality coffee at the price which is best suitable and is competitive.
Competitors: The name of the game in marketing is differentiation. What benefit can Coffee Republic offer which is better then Starbucks, Costa or Cafe Nero? It's CR's high quality espresso and outlet environment at a better price. List the competitors in bullets. Then say how CR is different!
Figure 2: SWOT analysis diagram Coffee Republic
The Macro Environment
A continuous scanning of the external environment, which is not as close to the marketing firm's day-to-day operations, but they are just as important. The main factors making up these wider macro-environmental forces fall into four groups, often referred to as the PEST factors in the marketing analytical context (Figure 3).
Figure 3: PEST diagram Coffee Republic
PEST ANALYSIS
There are four key areas to consider how current and future changes can affect the Coffee Republic business. Coffee – the other black gold – as a source of foreign exchange, is the second most valued commodity, according to the ICO. (CNBC, April 5th 2007). UK imports coffee beans for all its 70 million cups of coffee consumption each day, any change in import duty or natural disasters, plant infections and political regulations can affect Coffee Republic cost and Coffee retailers as a whole.
Political factors
Political factors include government regulations, legal issues, tax policies, international trade regulations and restrictions rules under which the company must operate. A change in government policy on import duties will have a big impact on the coffee import given UK import all its coffee beans. Increase in import duty will increase the already expensive green coffee bean Arabica even further and Cafe outlets will opt for a cheaper coffee beans which a consumer might not like given Coffee Republic is famous for quality coffee. This will have a direct impact on Coffee Republic consumer market.
UK imported more than 80% of its green coffee from Latin America, Vietnam and Indonesia in year 2005 (source: Green Coffee Association, 2005). Changes in government relations between UK and these countries can affect Coffee import which directly affects coffee retailers.
Chart 1: UK Green Coffee import year 2005.
Economic factors
Economic growth in UK, where Coffee Republic operates, stipulates the firm's growth strategies. The comparison of growth of GDP in the UK from £884,748 millions in 1995 to £1,035,295 millions in 2000 to £1,167,792 millions in 2005 (Economic History Services, 2005) gives the clarity of potential opportunities for growth.
Chart 2: GDP Growth UK economy up by 0.7 % in Q1 2007.
Coffee Republic business depends on economic factors in developing countries where it buys the coffee beans and Coffee being the principle commercial crop. Consequently, the slump in world coffee prices turns into disaster for coffee producing countries. UK imports 51% of coffee from Latin America. As the Arabica coffee is more expensive to grow, it commands premium prices, therefore there is the threat for the company when small coffee farmers in Bolivia or Peru or Colombia are tempted to turn to coca and poppy production which are more profitable than coffee (CIA fact book, Columbia). However, such organizations as Fair Trade, US AID work for reducing the problem. Coffee Consumption is growing and supply is expected to dwindle in some producer-nations such as Brazil, hurt by dry conditions (CNBC Apr 2007)
Interest Rate/Inflation: If the UK government was to put up interest rates, consumers are likely to spend less and Inflation in economy will lead to higher cost of living which means employees will demand a wage increase therefore will increase cost for Coffee Republic and indirectly affects increasing cost of Coffee per cup might reduce in consumer consumption and UK being a nation of Tea lovers in the past might take a U-turn from Coffee.
Exchange rate: Exchange rate effect Coffee republic costs directly as it imports most of its coffee and a strong pound means easy to purchase coffee from other countries whereas a weak pound will result otherwise and affects the price per cup.
Social factors
Social factors include the demographic and cultural aspects of the external environment which affects the Coffee Republic. These factors affect customers' needs and size of the potential market (Johnson & Scholes, 1999)
Traditionally, the UK has been seen as a tea drinking nation and coffee has not played a large part of UK culture. There have been a number of lifestyle and societal changes that have prompted the growing demand for coffee (IGD, Aug 2006):
* Move from hot beverage seller to lifestyle seller
* Move from a meal specific product served only at breakfast to 24 hour product
* Move from a drink to an energy-provider/fuel for on-the-go lifestyle
Despite recent development within the in-home hot beverages market that has seen the creation of specialty coffee for instant, single person consumption, consumption of specialty coffee outside home is far ahead of coffee consumed at home (IGD Aug, 2006).
Chart 3: Hot beverages consumption: In Home vs. Out of Home
The growth in branded cafe market is reflected in the outlets where consumers are visiting regularly, suggesting that format plays a significant impact in cafe culture. Coffee republic is still keeping the trend of its comfortable range of chairs, seats and sofas on which to sit and enjoy the variety to retain it's loyal customers who like the Coffee Republic outlet format and keep coming back to enjoy those 10 minutes gourmet coffee again and again.
Branded cafe outlets in UK are raised from 778 outlets in 1997 to 2428 outlets in 2005 equates to growth of over 200%. Coffee Republic is one of the major brands in UK among others in the market like Starbucks, Costa Coffee and Cafe Nero.
Coffee consumption is growing at the rate of 15% per year. Coffee consumption patterns are changing, because people tend to have healthier lifestyles to replace alcohol. Also coffee acts as a social catalyst and has moved into category of affordable luxuries. Research shows that Coffee might soon be considered a health drink, is a surprisingly rich source of anti-cancer agents (Independent UK, 7th May 2007).
Technological factors
Technological factors can lower barriers to entry, reduce minimum efficient production levels. Coffee Republic can use technology to offer higher standard of quality coffee by using computerized roasters like its rival Starbucks and Cafe Nero. Coffee Republic has started offering a self service espresso bar called CR Express.
Coffee Republic clearly stands out from its competitors in introducing bean to cup technology – CR Express, ground for every cup and uses unique milk foaming systems (Coffee Republic website). Also Coffee Republic uses the internet as a distribution mechanism and takes orders online for home deliveries, a good use of Internet in today's world.
Conclusion
The key to Coffee Republic success lies in the overall business strategy. The company's goal is not to benchmark competitors' product and services or to imitate them, but to develop independent points of view about how to create opportunities and exploit them.
Coffee Republic's interim report 2006 reflects that the new management is an experienced and outstanding retail gurus and have wealth of franchise experience. Coffee Republic's considerable focus is being directed to the recruitment of co-branding and Regional Development Franchises as shown in SWOT analysis.
Related Topics