Coca Cola Company Structure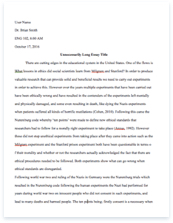 The whole doc is available only for registered users
A limited time offer! Get a custom sample essay written according to your requirements urgent 3h delivery guaranteed
Order Now
The Coca-Cola Company, a beverage company, engages in the manufacture, marketing, and sale of nonalcoholic beverages worldwide. The company primarily offers sparkling beverages and still beverages. Its sparkling beverages include nonalcoholic ready-to-drink beverages with carbonation, such as carbonated energy drinks, and carbonated waters and flavored waters. The company's still beverages comprise nonalcoholic beverages without carbonation, such as noncarbonated waters, flavored waters and enhanced waters, noncarbonated energy drinks, juices and juice drinks, ready-to-drink teas and coffees, and sports drinks. It also provides flavoring ingredients, sweeteners, powders for purified water products, beverage ingredients, and fountain syrups.
The Coca-Cola Company sells its products primarily under the Diet Coke, Fanta, Sprite, Coca-Cola Zero, vitaminwater, Powerade, Minute Maid, Simply, Georgia, and Del Valle brand names. The company offers its beverage products through company-owned or controlled bottling and distribution operators, as well as through independently owned bottling partners, distributors, wholesalers, and retailers. The Coca-Cola Company was founded in 1886 and is headquartered in Atlanta, Georgia.
Market capitalization = 167.09B
Stock price = 74.13
Ownership Structure
Coca- Cola has thousands of shareholders both direct holders and institutional holders. Some of the major direct holders are Keough Donald, Diller Barry, Fayard Gary, Reyes Jose Octavio, and Kent Ahmet Muhtar. Some of the major top institutional holders include: Berkshire Hathaway Inc, State Street Corporation, Vanguard Group Inc, FMR LLC, BlackRock
Institutional Trust Company, and etc.
% of shares held by insiders and 5% owners 5%
% of shares held by institutional and mutual fund owners 64% Capital Structure (in billions)
The capital that Coca-Cola uses is about even concerning debt and equity. Coca-Cola in an attempt to raise even more capital by attracting new investors is planning on doing a 2-for-1 stock split. The amount of equity might increase exponentially with the stock split. The stock split will be implemented in July 27.
Debt = 28,568; 47%
Equity = 31,635; 53%
Projected Growth
Coca-Cola's estimated growth this year is 6.8 % and next year the estimated growth is about 9.5%. Some of this growth would be attributed to the project that we are forecasting. Star Analysts
* Wells Fargo Securities, LLC- Herzog, Bonnie
* Gabelli & Company- Witkowski, Damian
* HSBC- Torres, Lauren
* Barclays- Branca, Michael
* Citi- Nicholson, Wendy
Expansion Plans
In our projected plan to raise investments in China to 7 billion by 2014, we invested about $1.35 billion dollars for a new facility in China. We have already built one facility there and we this project would be our second facility that we are projecting to build. Chinese retail spending in June rose 17.7 percent over last year. We feel confidence with such increase in spending that our project will be successful when it is finished. Project Analysis
Rs = Rf + beta(Rm – Rf)
Rs = 2% + 0.42(7.65% – 2%)
Rs = 4.73%
WACC = Wd(1-T)Rd + WceRs
=47%(1-.40)4.16% + 53%*4.73%
=4.46%
Work Cited
* http://www.bloomberg.com/news/2012-04-25/coke-s-stock-split-recalls-buffett-s-warning-against-pickpockets.html?cmpid=yhoo * http://www.huffingtonpost.com/2011/08/18/coca-cola-china_n_930204.html * http://quote.morningstar.com/stock/s.aspx?t=ko
Related Topics