Cmpetitive advantage of Colgate Palmolive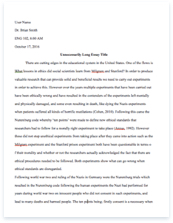 The whole doc is available only for registered users
A limited time offer! Get a custom sample essay written according to your requirements urgent 3h delivery guaranteed
Order Now
Introduction
Colgate-Palmolive (CP) is a global leader in household and personal care products, with over $6.06 billion in sales and a gross profit of $2.76 billion. CP's five-year plan emphasizes new product launches and entry into new geographic markets and a continuing focus on core consumer products. Although international sales remained CP's strong suit, accounting for 64% of sales and 67% of profits in 1991, the company faced tough competition in international markets from P&G, Unilever, Nestle's L'Oreal Division, Henkel of Germany and Kao of Japan.
Situation
In 1991, CP held 43% of the world toothpaste market and 16% of the world toothbrush market. Other oral care products included dental floss and mouth rinses. In 1991, worldwide sales of CP's oral care products increased 12% to $1.3 billion, accounting for 22% of CP's total sales. Toothbrushes represented 19% of CP's U.S. Oral Care Division sales and profits, and CP held the number one position in the U.S. retail toothbrush market with a 23.3% volume share.
In 1991 the U.S. Oral Care market was $2.9 billion in retail sales; toothbrushes accounted for 15.5% ($453 million in retail sales). Dollar sales of toothbrushes had grown an average rate of 9.3% per annum since 1987, but in 1992 they increased by 21% in value and 18% in volume, due to the introduction of 47 new products and line extensions. Net sales in 1993, however, was projected to be slower due to a buildup in household inventories of toothbrushes in 1992 as a result of increased sampling of free brushes through dentists and an abnormally high number of two-for-one consumer promotions. Due to the high competency level of the toothbrush industry, and an ongoing search for innovation and product differentiation in the market, CP has planned to launch its most recent creation – "The Precision Toothbrush".
The situation of CP and the introduction of the Precision Toothbrush is evaluated based on strengths, weaknesses, opportunities and threats. Considering the current status of the company, the strengths based on the company's advantages, available resources, past performance, and current reputation are:
·Branding/Reputation – Following the recent exposure in different statistics provided by the article, CP has been noted as an industry leader, its oral care products widely accepted by both, the U.S. market and the international market.
·Technology/Innovation – Due to the introduction of a series of new products, the market for toothbrushes has grown 21% in 1992, and because this particular product is a profitable, high margin product, the launching of the new Precision Toothbrush becomes very attractive. Consumers are becoming more and more obsessed with dental care, and they demand technological advancement in the products they purchase; in the case of the Precision Toothbrush, the fact that it is advertised as a plaque remover tool, helping prevent gum disease, is a big plus.
·Marketing – CP's Marketing department is well documented and has an extensive plan covering most options.
·Network – The extent and quality of contacts within the field of industry is extensive, enabling close contact with retailers – supermarkets and drug stores. Also, the "dentist" segment should be exploited, as most consumers of dental care products listen to their doctors.
Weakness areas with a potential of improvement are:
·Market Situation – Launching a new toothbrush during a time in which unit sales growth of that product are expected to slow down due to a build up in household inventories.
·Positioning – Dilemma of CP to place Precision as a Super Premium Product (with lower margin potential) or as a Mainstream Toothbrush (competing with its own product, Colgate Plus).
·Consumer Ignorance – Benefit of reduced gum disease from extra plaque removal difficult to translate into a message with broad consumer appeal, since few consumers acknowledged that they might have gum disease.
Opportunities are the identified areas of high potential considering interesting trends, technology and market change, social patterns, and population profiles. The identified opportunities are:
·Competition – CP is recognized as a leader in Oral Care products, and its name gives them a high competitive advantage.
·Good market opportunity – Consumers are more interested in high-tech, preventive disease dental products than in cosmetic products.
·Publicity – CP has the economic resources to launch a worldwide campaign to introduce Precision. Another opportunity to introduce Precision, for example, is to combine it with Colgate toothpaste in a single display, proven to increase sales up to 170%.
·Product Design and Testing – Precision is viewed as a technical innovation. Clinical tests showed 35% increase in plaque removal over other toothbrushes.
Competition is considered as an external threat, as is the future change in services, products and technologies. Other threats are:
·Cannibalization of its own products – Colgate Precision could compete with Colgate Plus, killing part of CP's market share in the toothbrush industry.
·Lack of consensus among CP's Board – Debate over promotion budget and positioning of the product.
·Estimated lower sales of toothbrushes in 1993 due to increased household inventories.
Assessment of CP's competitive position and market segmentation
Alternative Positioning Scenarios for Precision
Recommendations
From the analysis of this case and the numbers calculated above, the recommendation is that CP proceeds with the launching of its "Precision Toothbrush" as a mainstream product, but emphasizing on the name "Precision", rather than "Colgate". By launching Precision to the market as a mainstream product, CP assures a much larger market share as well as doubled profit margins, as seen in the above chart. By placing emphasis on the name "Precision", the market will favorably approach the product as innovative and technologically advanced, preventing cannibalization of Colgate Plus.
The channels to distribute Precision should be the same as with Colgate Plus -supermarkets and drugstores. Further emphasis should be given to Precision's ability to prevent gum disease and tartar build-up to insure the appropriate market share. Precision should be located next to Colgate Plus, and during the first year of its launching it should be sold including a free Colgate toothpaste; by doing this CP assures that the market will recognize the product as a part of CP's product line, as well as promoting its product in a time in which sales are estimated to fall due to increased household inventories.
Related Topics