Clean Water and Sanitation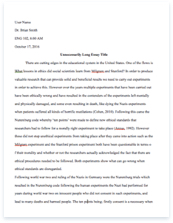 The whole doc is available only for registered users
Pages: 3
Word count: 646
Category: Water
A limited time offer! Get a custom sample essay written according to your requirements urgent 3h delivery guaranteed
Order Now
Water is part of our, everyday existence, it falls from the sky, we drink in from bottles and in our coffee and tea, we wash ourselves, our cars, flushing our waste "away" and maybe even water the lawn or garden with it. It is something that I believe cannot be taken for granted as it is a most essential nutrient to human life. Water has numerous roles in the human body. It acts as a building material; as a solvent, reaction medium and reactant; as a carrier for nutrients and waste products; in thermoregulation; and as a lubricant and shock absorber1.
Worldwide there are over a billion people that lack access to safe drinking water and sanitation, and thus the risk of waterborne disease in many regions is high2. Many of the water systems that keep ecosystems thriving and feed a growing human population have become stressed. Rivers, lakes and aquifers are drying up or becoming too polluted to use. More than half the world's wetlands have disappeared. Agriculture consumes more water than any other source and wastes much of that through inefficiencies.
Environmental and economic threats will affect even the wealthiest nations and their supplies of potable water. Drought, exhausted wells and aquifers in some areas, sea level rise, flooding and contamination of water sources in others, will threaten agriculture and livestock production. Through 2050, in many countries, agriculture will remain an important determinant of economic growth, poverty reduction, and food security, even as, over time, the proportion of agricultural revenue in national gross income declines.
Future population growth is another factor to consider. With world population expected to grow by around 2. 3 billion people between 2009 and 20503 it is not difficult to imagine how water resources will be impacted. Healthy adults regulate water balance with precision, but young infants and elderly people are at greater risk of dehydration.
With continual loss of water resources, one can expect that dehydration will affect …their overall health. Human water requirements are not based on a minimal intake because it might lead to a water deficit due to numerous factors that modify water needs (climate, physical activity, diet and so on). Water needs are based on experimentally derived intake levels that are expected to meet the nutritional adequacy of a healthy population. The regulation of water balance is essential for the maintenance of health and life1.
Despite its well-established importance, water is often forgotten in dietary recommendations, and the importance of adequate hydration is not mentioned. As a consequence, health professionals and nutritionists are sometimes confused and question the necessity of drinking water regularly: how much should we drink, and how to know whether patients are well hydrated or not1. We are quite lucky in the world we see, mainly the United States, which has an estimated 45% of the world's fresh water, so we may not believe or see that water scarcity as an issue.
The rest of the world has the remaining 55% and it is not distributed evenly by any stretch of the imagination4. There is a need, both personally and as a country, to take our water use into consideration as we know that our health and the health of those less fortunate around the world depends on it.
References
Jequier, E. , & Constant, F. (2010). Water as an essential nutrient: the physiological basis of hydration. European journal of clinical nutrition, 64(2), 115. Zhang, J. , Mauzerall, D. L. , Zhu, T. , Liang, S. , Ezzati, M. , & Remais, J. V. (2010). Environmental health in China: progress towards clean air and safe water. The lancet, 375(9720), 1110-1119. Mancosu, N. , Snyder, R. L. , Kyriakakis, G. , & Spano, D. (2015). Water scarcity and future challenges for food production. Water, 7(3), 975-992. Hanjra, M. A. , & Qureshi, M. E. (2010). Global water crisis and future food security in an era of climate change. Food Policy, 35(5), 365-377.
Related Topics