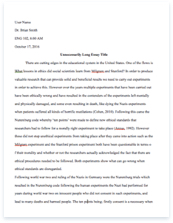 The whole doc is available only for registered users
A limited time offer! Get a custom sample essay written according to your requirements urgent 3h delivery guaranteed
Order Now
Summary
On November 13, 2007, a global, cross-functional team at Cisco Systems, Inc. was seeking the green light to start manufacturing a new router, code-named Viking. The team faced a number of challenges in launching the low-cost but powerful router for telecommunications service providers. After overhauling the project to sharply increase the router's planned speed and capacity, the company had just one year to launch the product, an unusually fast schedule. In addition, Viking team was proposing that manufacturing be launched in China, which had an ever-expending and ever- improving electronic manufacturing base. Therefore, Cisco could get the low-cost production right aways. It also planned to use contract manufacturer Foxconn Technology Group to produce the machine, even though Foxconn had never made such a complex product for Cisco. The case mainly talks about the some pressures and complexities of introducing a newly sophisticated technology product for a worldwide market and some considerations in achieving success in new product introduction.
1.What are the challenges and risks faced by technology companies in new product introduction?
Preparation
-First, it will spend some time to line up manufacturing, supply chain and marketing arrangements. In this first phase, considering the unusually accelerated schedule, the company should still gather a lot of information about an opportunity so it can make a sound decision about whether or not to pursue the business. A lot of factors should be taken into consideration such as volumes, target prices, unique requirements, competing technologies and others. Market pressure
– If the company can not meet the demand within the limited time, it could lose market share as the competitor discounting was intense. Every company should try its best to be cost-effective and technology-innovative in order to meet the increased demands in price-performance. Customer needs
-The company should define which qualities and features it can bring to the target customers. It is sometimes very difficult to execute because of geographic location or fluctuant needs. Whether the length of time available to sell the product must be long enough to make it worthwhile. Ensure success
-Take steps to ensure the success,focus on high-volume, testing and debugging. There may be capabilities that require improvement, quality issues that are recurring, or cost saving measures that can be implemented. This is an important step in the continuous improvement process. Other risks in the supply chain management
-It may need to transform its past practice of outsourcing a complex new product. Such new contract manufacturers may have little experience of making the new and complex product. It's important for them to handle the technical complexity and find ways to engage closely with the partners on the supply chain and mitigate the risks. Moreover, introducing the new product always require some tremendous global collaboration among far-flung teams.
Related Topics