Cinderella Modern Adaptation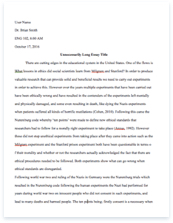 The whole doc is available only for registered users
A limited time offer! Get a custom sample essay written according to your requirements urgent 3h delivery guaranteed
Order Now
Once there lived a man, whose wife recently passed away due to breast cancer. However, before passing away on the hospital bed, her last breaths were directed to her beautiful teenage daughter, Cindy. She whispered, "Cindy, darling, live your life and be true to yourself, and don't let anyone hold you down." And with those words, she departed, leaving her unstable husband and daughter to fend for themselves.
Cindy's father, although very strong willed, was deeply affected by his wife's death, and spent many nights alone in bars, feeling both lonely and insecure. One night, he met a lovely lady, who was of utmost beauty and graciousness, and reminded him of his daughter and late wife. They dated for three months and then, with the love they shared, decided to marry.
The lady also had two daughters, Cynthia and Cecelia, who too were of beautiful and gracious nature. As a whole family, everyone got along with one another nicely, and this proved quite a pleasant surprise for the father and the step mother. The three girls were inseparable and shared all their deepest, darkest secrets with one another. They were the best of friends and whenever someone felt sad, the other two always cheered them up. This case was mostly applied to Cindy whenever she started to reminisce the past she had with her mother.
One day after school, the sisters were very excited to bring home news of a party held by one of their friends, Josh, later that week. Josh was very cute and Cindy heard rumours that he was interested in her, as she too had a crush on him. The step mother, being a kind and generous lady, was happy for them to go. However, the father, was not as lenient, and forbade them to attend.
"But why dad!?" they exclaimed.
"No buts." He replied. "I don't want you girls getting hurt. Fifteen year old girls are not meant to be partying at this age. Now, I don't want to hear anymore of this. Go do your homework."
With that, the belittled sisters stomped up to their rooms, and started a three-way conversation on their phones.
"Oh my god, Cindy, sometimes your dad is so mean!" pouted Cynthia.
"I know, right" agreed Cecelia.
"Hmm… Yeah…" sighed Cindy. "Ever since mum died, he's been overprotective. It frustrates me so much, though. I mean, we're old enough to do things on our own, but he still treats us like kids."
As they were talking away, Cindy heard footsteps coming up the stairs. She sat in front of her desk pretending to do her homework, and advised the other two to do the same. Moments later, the House Keeper entered her room and sat on her bed.
"Cindy dear, I know you're down because of this whole party thing, but I think your father's right."
"But it's so unfair. Can't you persuade him to let us go? Oh please!" exclaimed Cindy.
The House Keeper sighed. A brief moment later, she replied, "I'll see what I can do. But for now, don't beat yourself up."
The House Keeper hugged her and then left the room, toddling downstairs to where the father was. She continued to argue with him about letting the girls go to the party. "Oh come on, you know how important this is for these girls," she insisted.
"I don't know… what if something happens? What if their drinks get spiked? A lot can happen in these sorts of events." he answered.
"Don't be ridiculous!" she exclaimed.
"I'm not. I'm just being realistic." He paused. "Oh fine! They can go!"
All of a sudden, the sisters started running down the stairs, making a huge racket and exclaiming "YAY!" all around the house.
The very next day, with the money given from the House Keeper, the sisters went shopping for their outfit for the party. They spent the whole day looking for their perfect look, trying several outfits, which were all fashionable, branded, and expensive. They all asked for advice from one another and eventually got their desired look. Cindy bought herself a pair of Levi short shorts, with a glossy pink Country Road top. Cecelia bought herself a black Prada skirt and a plain red Gucci tank top. As for Cynthia, she bought a pair of Rusty skinny Jeans, along with a white Diesel T-shirt.
On the big day, the sisters took a long time in getting dressed and ready. After rigorous hours of grooming, straightening, and styling, it was time for them to go. The father reluctantly dropped them off at the party at eight o'clock and bade them farewell. "Have fun girls, and remember, be careful."
"Don't worry dad, it's not like there's going to be alcohol or anything," laughed Cindy. With that, the sisters giggled their way in and met with familiar faces from school. The father, afraid to leave his daughters, lingered in the car.
"HEY JOSH, NICE PARTY!" exclaimed Cindy, trying to overcome the loud music.
"OHH CINDY! THOUGHT U WEREN'T GOING TO MAKE IT! LETS GO IN MY ROOM!" he gestures her into the room and the loud banging ended as the door closed behind them.
They sat on the bed and started chatting away. Cindy's father, insecure about the whole party, got out of the car and entered the house, looking for the three sisters. Unable to find any of them, he decided to try the rooms, and then stumbled upon the room where Cindy and Josh were in. There was an awkward pause and then her father lashed out at them.
"So this is why you desperately wanted to come? To be with him!?" he sneered at Josh.
"And you… How dare you touch my daughter?"
"Dad, please don't do this. I'm old enough! WHY DO YOU TREAT ME LIKE A BABY!?" Tears flowing from her eyes, Cindy rampaged past her dad and stormed out of the party, into the car.
"You!" he glared at Josh, "I'll deal with you later."
He gathered Celia and Cynthia and rushed them to the car. "Hurry up, we're going home." Astounded and speechless, they followed him and dared not to hesitate, as his tone and stern look was no joke.
The car ride back home was torture; the deafening silence filled everyone's ears. Cindy immediately ran to her room and locked the door behind her, not even letting her sisters in.
Meanwhile, downstairs in the living room, the father and step mother, along with the House Keeper were having a meaningful chat.
"I knew it would out something like this…" sighed the father.
"Oh please, you made it like this. These girls are all grown up. Cindy isn't the little four year old she once was, why can't you see that?" replied the House Keeper.
There was a large pause. He did not end up answering the question and simply stood up and drooped upstairs to his bed. The House Keeper went upstairs and knocked on Cindy's door. "Dear, hope you are okay, your father means well. Sleep on it."
The next day, the sisters were again invited to Josh's party on the weekend. This time, the sisters planned on going without their parents' permission. However, Cindy trusted the House Keeper and told her. The House Keeper gave them some money to purchase outfits and went back to her house duties.
They again went to the mall and purchased fashionable, branded, and expensive clothing. Cindy bought a nice green Celine T-shirt matching with a Nina Ricci skirt. Cecelia purchased a black Christian Dior blouse with a pair of Bardot Jeans. Cynthia got herself a Gucci top with matching Gucci skirt.
The day of the party, the sisters convinced their parents they were going to stay over a friend's house. With no harm in that, the father and step mother agreed to this and let them go. However, when the parents went out for dinner, they quickly changed into their gorgeous outfits and took a taxi to the party.
The party was fantastic. The sisters had a great time dancing, chatting, and socializing with others. Cindy and Josh went into his room where they had their own privacy. The next morning, all very tired, the three sisters left Josh's house and went back home.
All was well, and no one suspected a thing. "So how was your sleep over girls?" asked the father.
"Oh it was great fun Dad! We should do this more often!" exclaimed Cindy.
"Yeah, totally" agreed the other two.
"Well nice to know you girls are having fun," laughed the father.
The next day after school, the sisters were again invited to Josh's third and last party of the school semester. With the extra help of the House Keeper, they devised another strategic plan in attending the party.
On the day of the party, the sisters were about to leave with their very fashionable clothes, but then their father caught them.
"And where do you think you girls are going in those outfits?" he asked curiously.
"Oh no where dad, we're just going to a friend's house." said Cynthia bluntly.
The father suspected something but did not say anything. "Oh okay, well have fun then."
With a surprised relief, the sisters scurried to the taxi outside and made their way to the party, while the father trailed behind them. When the father realised he was deceived by the girls, he stormed in and pulled the girls back into the car.
"WHY HAVE U LIED TO ME AND COME TO THIS PARTY? HUH?!" he screamed.
The sisters were shocked and silent, and did not respond to the question. The father was furious with his daughters and grounded each of them for a month. This meant no phones, no computers and no outings. Although disappointed, the sisters were content with the punishment. Cindy remembered what her mother said on her death bed, "Cindy, darling, live your life and be true to yourself, and don't let anyone hold you down." and realised what a disrespectful daughter she has become.
Cindy went through her desk and took out a jewellery box, full of past memories of her mother. She then realised the hair clip her mother gave her was missing and started to panic. Suddenly, there was a tap on the window and she looked outside and recognized Josh climbing up. He staggered into her room and whispered, "Hey, you forgot this," and took out her hair clip out of his pocket.
A sigh of relief came across Cindy's face and smiled. Josh stood up and clipped it back on her luscious chocolate hair and made it perfect again, he made everything perfect again. Moments later, his sweet lips pressed against hers, where time seemed inexistent anymore.
Related Topics