Childhood Years in Calamba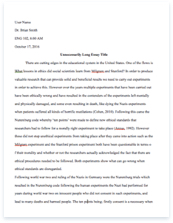 The whole doc is available only for registered users
A limited time offer! Get a custom sample essay written according to your requirements urgent 3h delivery guaranteed
Order Now
Jose Rizal had many beautiful memories of childhood in his native town. He grew up in a happy house, ruled by good parents, bubbling with joy and sanctified by God's blessing. Rizal is industrious, hospitable and friendly folks impressed him during childhood years. And the happiest period of Rizal's life was spent in this lake shore of Laguna de Bay.
Calamba the Hero's Town
Calamba was a hacienda town which belonged to the Dominican order, which also owned all the lands around it. It is a picturesque town nestling on a verdant plain covered with irrigated rice field and sugar lands. A few kilometers to the south loom the legendary Mt. Makiling and beyond this mountain is the province of Batangas East of the town is the Laguna de Bay
In the middle of the lake towers the storied island of talim and beyond it towards the north is the distant Antipolo, famous mountain shrine of the miraculous and Good Voyage. Rizal loved Calamba with all his heart and soul. Earliest Childhood Memories
The first memory of Rizal, in his infancy, was his happy days in the family garden when he was 3 year old. And because he was frail, sickly, and undersized child his parents gave him the tendered care. His father build a nipa cottage for him to play all day long in there.A kind old woman was being employed as an aya(nurse maid) to look after him. At the age of 3, watched from his garden cottage, culiauan the maya, the marta capra, the pipit and other birds listened "with wonders and joy" to their twilight songs. Daily Angelus prayer
Moon linights at the Azotea after the nightly rosary. The Aya related to the Rizal children (including Jose) many stories about the fairies. When Jose did not like to take his supper the Aya would threaten him that the Aswang, the nuno, the tikbalang, or terrible bearded or turbaned Bombay would come to take him if he would not eat his supper. Another infancy memories of him is that when his aya took him for a walk in the moonlight river.
Related Topics