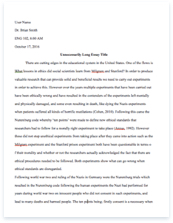 The whole doc is available only for registered users
A limited time offer! Get a custom sample essay written according to your requirements urgent 3h delivery guaranteed
Order Now
It does not require a master's degree or being the smartest in your class, just a love for cooking and a mindset to achieve your goal. To some it is a job; something they do to earn an income. To others, it is a passion; a hobby they have enjoyed their entire life. From line chefs, to pastry chefs, there are many different types of chef's in the culinary industry. Some work in small restaurants located in tiny towns. Others work in large chain hotels on tropical islands in the Caribbean. From salary to location, to your main culinary focus, there is a wealth of opportunities in culinary arts. What follows may help to understand the choices and what it takes to get there.
Most culinary careers will recommend having your high school diploma or an equivalent, however it is not required. During high school, there are many different classes that one can take, to prepare for a future in culinary arts. For example, at Dublin Scioto High School, one can take classes such as Global Gourmet and Foods and Fitness. These classes teach students different cooking techniques and methods. While in high school, one can also get involved in special culinary training programs.
Special culinary training programs help students to get a jump-start on their cooking career. One such program, Careers through Culinary Arts, is a hands- on program that aids students in gaining experience in the field. Such programs also help teens to get into internships and to earn scholarship and contest money.
After completing high school, one has many options involving a career in culinary arts. Some choose to enter certificate programs and others choose to enter apprenticeships. Some choose to cook abroad, but most choose to enter culinary schools. If one chooses to enter a Culinary Institute, there are yet again more choices.
When attending a culinary school or institute, there are three basic options. The first is getting certified as a Culinarian by taking basic cooking classes on techniques and preparation. The second is to not only take basic cooking classes, but to take additional classes such as menu planning to earn an associate's degree in occupational science. Upon taking ever more classes, one could earn their bachelors' degree in Occupational Science.
The specific responsibilities of chefs and cooks are determined by a number of factors, including the type of restaurant in which they work and their specialization in culinary arts. Chefs and cooks are often responsible for directing the work of other kitchen workers, estimating food requirements, and ordering food supplies. Some chefs and cooks also help plan meals and develop menus. Institutional chefs and cooks, for example, work in the kitchens of schools, cafeterias, businesses, hospitals, and other institutions. For each meal, they prepare a large quantity of a limited number of entrees, vegetables, and desserts. Restaurant chefs and cooks usually prepare a wider selection of dishes, cooking most orders individually. Short-order cooks prepare foods in restaurants and coffee shops that emphasize fast service.
Bread and pastry bakers, called pastry chefs in some kitchens, produce baked goods for restaurants, institutions, and retail bakery shops. Other kitchen workers, under the direction of chefs and cooks, perform tasks requiring less skill.
Expert chefs who have many years of experience are often employed as executive chefs. These chefs' main responsibilities include supervision and management of the kitchen. Executive chefs often do little cooking and food preparation.
Job openings for chefs, cooks, and other kitchen workers are expected to be plentiful through 2008.Though some openings will result from the industry growth, many jobs will become available due to the need to fill the positions of those leaving the field for various reasons.
Working conditions as a chef depend on the type and quantity of food being prepared and the local locals governing food service operations. Many restaurants and Institutional kitchens have modern equipment, convenient work areas, and air conditioning. However, many kitchens in older and smaller eating-places are not as well equipped. Being a chef requires stamina and physical strength while on the job. Cooks stand most of the time and must have the strength to lift heavy pots and kettles. Chefs often work hear hot ovens and ranges; making cuts and burns a working hazard. Even in the most modern kitchen, chefs and cooks work under considerably normal conditions from the operation of equipment and machinery.
Experienced cooks may work with little or no supervision, depending on the size of the food service and the place of employment. Less experienced chefs may work under much more direct supervision from expert cooks or chefs.
Having a career as a chef or cook, takes dedication to your job, as most in the profession work long, hard hours. Some may work 40- or 48-hour weeks, depending on the type of food service offered and certain union agreements. Some food establishments are open 24 hours a day, therefore many people are needed to work those early morning shifts. Establishments open long hours may have two or three work shifts, with some chefs' working day schedules with others working late at night. Nights, weekends, and even holidays are common workdays for chefs.
The salaries earned by chefs and cooks are widely divergent and depend on many factors, such as size, type, and location of the establishment, and the skill, experience, training, and specialization of the worker. Wages usually are highest in elegant restaurants and hotels, where many executive chefs are employed.
Related Topics